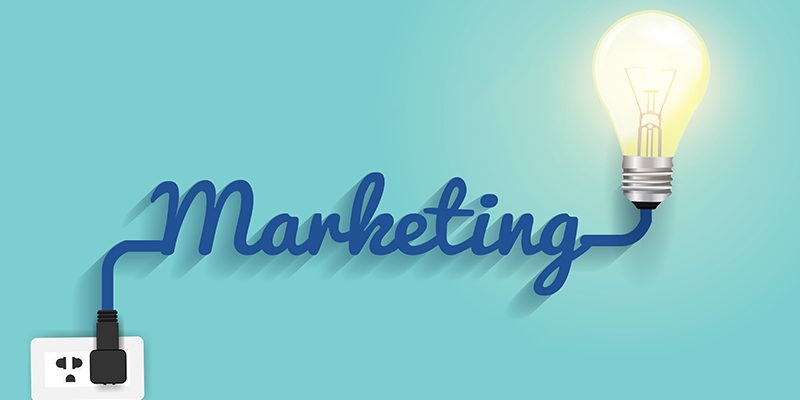 To remain in business, you must be extremely good in marketing. If you fail to market your products and services well, you'll be out of business very soon. So to be successful in getting more customers, keeping customers and making more money, you must develop the marketing potential of your business.
Many business people get excited about new years. They say things like, "Next year, we'll get more customers, more sales and make more money." They say all these things to appease their mediocrity, complacency and inability to do well!
But you know what?
If you keep repeating the marketing mistakes of 2017 in 2018, you'll keep repeating the marketing results of 2017 in 2018. As the old saying goes, "The dog returns to its own vomit." If you fail to learn from your marketing mistakes, you'll keep repeating them and it will hurt your business.
Everyone makes mistakes. But the most important thing is to learn from your mistakes and apply the lessons learnt to improve and get better results.
Do you want to get more customers, keep more customers and make more money in the upcoming year? Then you'll better have to avoid the following marketing mistakes.
Marketing Mistake #1: Lack of Research & Proper Understanding of Target Customer's Needs & Wants
This is basic and fundamental for every marketing and sales success. You need to have a clear understanding of who your market is, what their needs and what their wants are. You must be so close to your customers that you can even project their future needs.
So as we approach a new year, clarify which customers you want to target. Why do you want to target them? Why do they need your products? What are their needs and wants? What problems will your products and solution solve for them?
Marketing Mistake #2: Failure to Develop a Marketing Plan for Your Business
The purpose of a plan is to move you from point A to point B.
So a marketing plan must be developed if you really want to move from your current marketing and sales results to the next level. It is rather unfortunate that most small businesses don't plan before they market.
Building a business is almost like building a house. To build a good looking house, you need an architectural plan. And a business is no different from that. Develop a marketing plan that outlines your marketing objectives, product orientation, brand awareness, promotional channels and budget.
Marketing Mistake #3: Failure to Develop a Unique Selling Preposition (USP)
Once you have developed your marketing plan, you must develop your Unique Selling Preposition (USP). Your USP is simply your brand positioning statements that singles you out and differentiates you from competitors in your industry.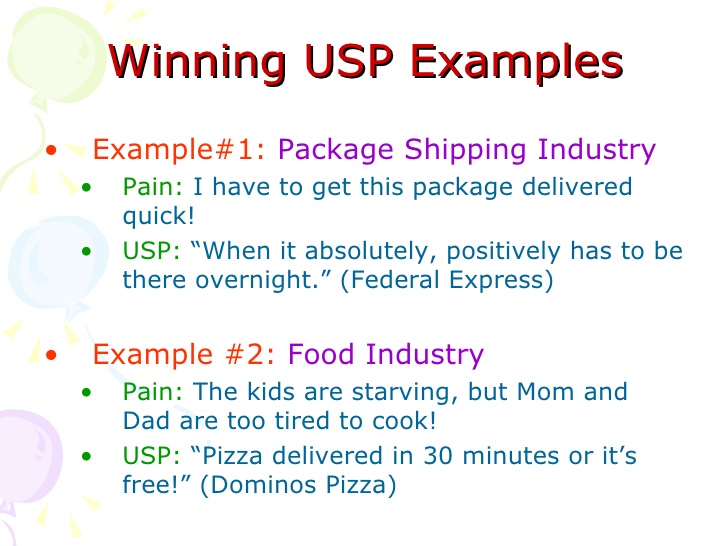 Your USP must represent your brand. It is simply a promise you make to your customer which will be fulfilled through your products, services and business operations. Nike says "Authentic Athletic Performance," Facebook says, "Building communities" and we at Think Expand say, "Promoting Business Growth." What is your USP?
Marketing Mistake #4: Failure to Create Engaging Contents that Meets the Needs of Your Target Market
Content is king. No question about that. But if your content is not engaging, connecting, attracting and compelling to your target customers, your content is not a king—but a slave. Marketing has a lot do with content.
The marketing mantra goes, "The company that educates the more wins. " So you must focus on creating engaging articles, blog posts, social media posts, info graphics, industry reports, sales promos, eBooks, press releases and many other content types that meets the needs of your target market.
Marketing Mistake #5:  Excessive Focus on "Creation" over Promotion
Content is essential in marketing. High quality contents educate, inform, convince, attract and connect you to your target customers—both online and offline. But if those contents have not been promoted to reach the target customers, there'll be no results!
The marketing rule says, "Spend 20% of your time creating and 80% promoting." What will happen if you shared all your 500 flyers to the right people in your target market? Designing a flyer and putting it in your office desk will yield no result. And so is any social media post. You have to promote it!
Marketing Mistake #6: Marketing on the Wrong Channels
Promotion is good. The more you promote, the more you get the word out about your business and the more feedback you get. But if you promote your marketing contents and materials on the wrong channels, you'll get little to no results!
So what is the wrong channel? The wrong channel is simply offline and offline places where your target customers may not be found.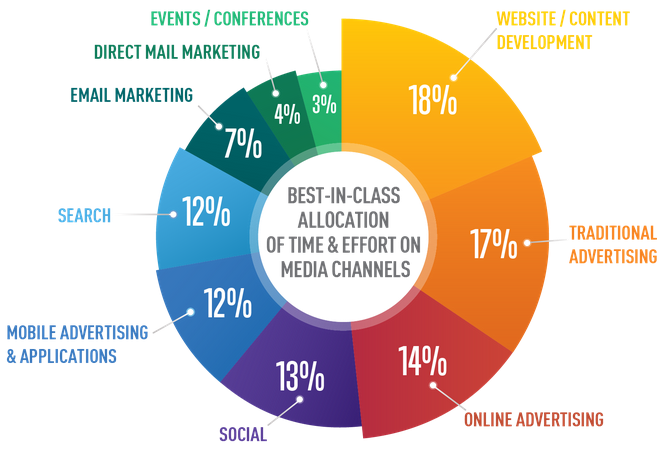 So study your target customers. Find out social media groups, forums, social media channels, conferences, bars & restaurants, hotels and places where your target customers can be found the most and put your marketing materials & contents there!
Marketing Mistake #7: Being Inconsistent, Not persistent and Giving up on Marketing
You can't give up before you win. You have to stay on course to win in marketing. That means you have to be consistently working on your marketing plans, tactics and strategies. You have to be consistent in creating and sharing high quality contents on social media channels, blog, forums, answer sites etc.
The Business Strategist, Eric Holtzclaw said, "Marketing is about consistency. A consistent look and feel to your materials, the tone of your brand language and cadence that you produce and publish content is the only way to achieve good results."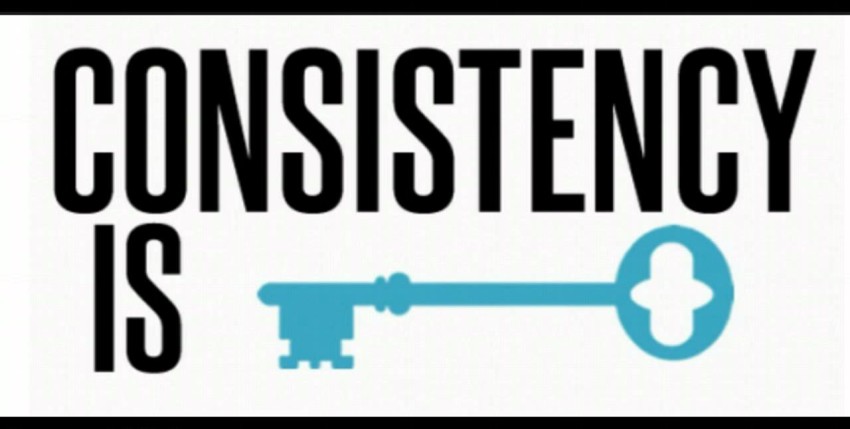 You want to be successful with marketing in 2018? You have to stay focus, committed and work on your plans consistently to you get the desired results. Success comes to the strong in marketing—not the weak and those who give up easily!
Marketing Mistake #8: Spending Big Money on Advertisement without Proper Planning
It's amazing the approach and perception of many small businesses on advertisement these days. You can advertise and get mind blowing results. You can also advertise and also mouth shutting results. The difference is strategy and proper planning.
Before you advertise, plan!
What are your advertisement objectives? How many leads do you want to generate? What kind of brand awareness do you want? What is your projected response rate? How would you leverage and maximize your ad results? What kind of content are you creating? Who are you advertising to? Which platform are you advertising on? How will you measure results? Plan! Plan! Plan before advertising!
Marketing Mistake #9: Not Focusing On Generating Leads for Your Sales Funnel
Unfortunately, many businesses don't understand the marketing and sales cycle. They expect that once they send a promo, ad or any content on social media, they should get customers straightway. No it does not happen like that.
Good marketing leads to "lead capturing or lead generation." A lead is simply people who are interested in your products and services to the extent that they give you their contact details—name, email address, phone and WhatsApp numbers.
Your marketing must generate and produce more of these leads which will fill your sales funnel.
Marketing Mistake #10: Failure to Convert Leads into Customers
All kinds of marketing promotions will bring you leads or prospects. But the fact that someone is a prospect doesn't mean you'll get business from them. To get a prospect to transact business with you, you have to convert them into customers.
So you generate leads and convert the leads into customers. People who buy your products and services are fished out of your "leads funnel".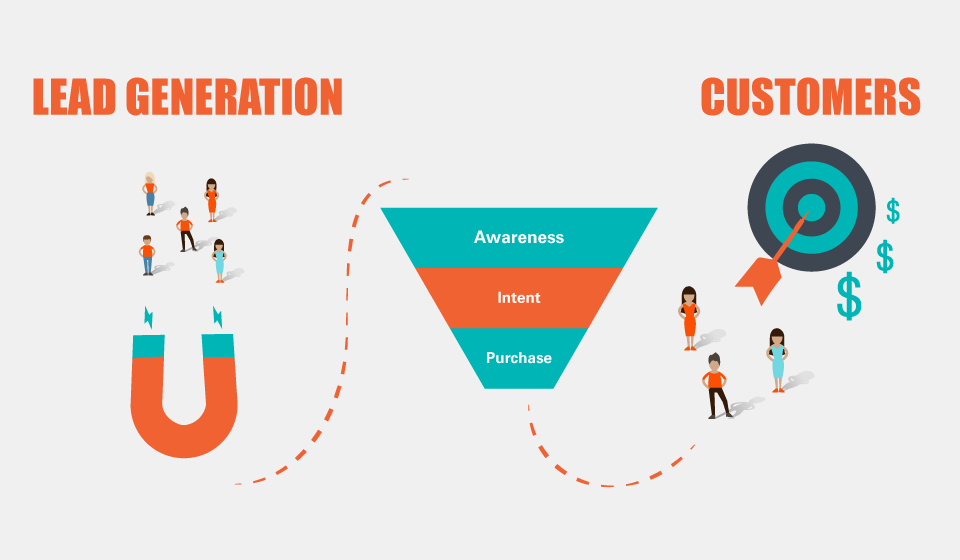 The way you convert them is by building trust and rapport through consistent communication of value and professionalism. You can create and share high value contents and share it to your leads over and over again until they are fully matured into customers!
Marketing Mistake #11: Failure to Leverage & Upsell Existing Customers
Once you get customers, you must care for them and keep them. Every customer is an asset to your business. You can get a lot of repeat sales from one customer over and over again! So you have to keep and preserve them!
Customers many a time are like women. The more you care for them, the more they love and trust you. So you have to develop "Customer Care Systems & Policies" and enforce them. When you do this, your present customers will become your "Brand Evangelists" promoting your brand, getting more referrals for you and growing your business.
Marketing Mistake #12: Failure to Track, Measure & Evaluate Marketing ROI
The management rule says. "If you can't measure it, you can't manage it." To manage your marketing and sales communications, you must develop a way to measure and track results. If you don't measure it, you can't improve it and get better results.
So you must develop an evaluation system to measure and track your marketing results. Measure your results against your objectives, find the differences and ask what can be done to close the gap. The more you track and evaluate, the better you stay on course and achieve your goals.
Bonus Tip: Build a Sales Team to Support Your Marketing Communications
So if you're going to get more results and success with your marketing in the year 2018, you have to get serious. You have to assemble a sales team to support your marketing activities, train the team to market and get customers. You have to motivate and give your people the enabling environment to flourish in marketing your brand, products and services.
Conclusion
Evaluate the marketing mistakes above and see which one is affecting your business the most. Meet with your marketing team, brainstorm and develop a marketing plan. Get competent and serious minded people to enforce the plan with consistency and professionalism to get the intended results. Measure your results over time and ensure you're on track to achieving your 2018 marketing and sales goals!
Anyway, do you want to start a blog for your business or you need rich contents on your blog regularly to engage your audience and build your business. If you need assistance to develop a marketing plan, develop a strategic business plan, develop a professional website for your business and manage your social media accounts, please don't forget to get in touch with us.
We create high value, converting and compelling marketing copies for all your digital marketing campaigns. You can also check our catalogue of content writing services below.
Talk To Us
Email: [email protected]
Tel: +233 2228133
Mobile: +233 548334499
WhatsApp: +233 548334499
Subscribe for business development and digital marketing insights, tips and strategies to grow your business.