You have understood the value of business blogging in business marketing. You have created a blog for your business—either on WordPress, Weebly, Blogger—or any blogging platform. But your blog is stiff like friction and your contents are not performing! There are 4 qualities of high performing blog contents that you must set in mind in creating contents for your business blog.
It is said that content is king. But you see, if your content is not performing well, your content will not be a king but a slave! Your content will not make your business great in the eyes of prospective and potential customers—but rather make your business small and repelling in their sight!
Before we look at the 4 qualities of high performing blog contents, notice that high performing contents are built on two pillars:
Solving problems for customers
Optimization for search engines
Solving Problems for Your Customers
The contents you develop must first of all be focused on solving problems for your customers. That means you must know your customers and know what they want and just give it to them through your blog contents.
You don't write contents for your employees nor your peers—but for your customers! Your content strategy must be customer focused and customer oriented. If you help your customers through your contents, they will help promote your content by sharing it and making your business blog successful!
Optimization for Search Engines
Once you have understood your customers and you know what they want, the next thing to do is to find out exactly how to write and optimize the content so they can be found on search engines. This is actually a long term investments—doing the right thing for the long term!
You need to find out the "keywords" your customers enter into search engines to find solutions to their problems. Better put, you must use the customer's language by studying the keywords and phrases used by your customers in your industry when making online searches and decisions. You can use Google Keyword Planner or SEM RUSH Keyword Tool for this!
Once you have found the keywords and key phrases that your customers use—the language of the customer—build the content around those keywords. Include at least 3 keywords in each post at vantage areas such as introduction, body and conclusion.
Now you understand your customers and know the keywords and industry phrases they use in both offline and online searches, the next thing to do is to create the blog contents. This is where the 4 qualities of high performing blog contents come in.
All high performing blog contents do four things:
Inspire
Educate
Entertain
Deliver a benefit
#1: Inspire
All high performing blog contents are inspirational and motivational. In other words, they motivate and inspire the customer to take action of some kind. The content may make the customer to subscribe to an offer, download a free PDF, buy a product and many more!
If your contents are not moving your customers to act, then they are not a high performing content. High performing contents make customers to perform and take actions—they trigger their emotions and move them into action. So your content must engage the emotions of your customers—so that they can take action!
#2: Educate
Not only must your content be motivational, it must also be educative. We live in the information age—an age where information has been commoditized. Customers don't want to be interrupted, they want to be educated.
The money goes to the companies that educate their customers the most and high performing blog contents is the way to do it! Your content must educate your customers—not just about your company products and their features—but real education on how to solve their problems and achieve their goals and dreams!
#3: Entertain
For the content to be attractive and compelling, it has to be entertaining. Your content must be sexy, attractive and fun. People hate anything that is boring and unappealing. So ensure your blog contents are fun, interesting and entertaining.
One of the ways to do this is to make the contents personal and conversational. See your business blog as another way of talking with your customers naturally and then go ahead talk with them through your blog contents.  Use good photos that are interesting and compelling to entertain!
#3: Deliver a Benefit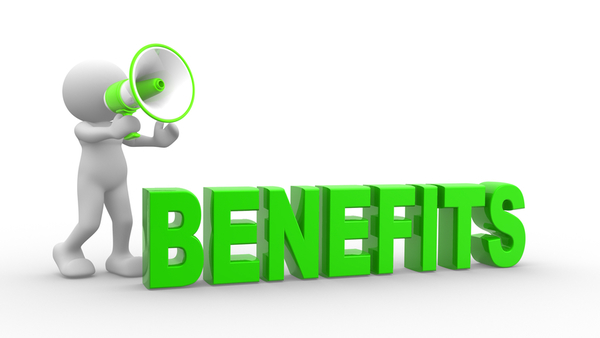 Every blog post must answer the customer's question of "What's in it for me?". The content must provide a great benefit that the customer will be happy about and willing to come over and over again.
Your blog content must provide a solution or a way to help your customer meet his or her need. The more you do this in each of your post, the more your customer will trust you and see you as an expert in your field! This is where business brand development comes to play!
Well, here you are with your 4 qualities of high performing blog contents. Do you like this blog post? Do you have some suggestions and questions? Kindly share your comments below!
Do you have a business blog and wanting to fill it with amazing contents or you want to start a business blog? You can reach to use at info@ expandgh.com or +233548334499!