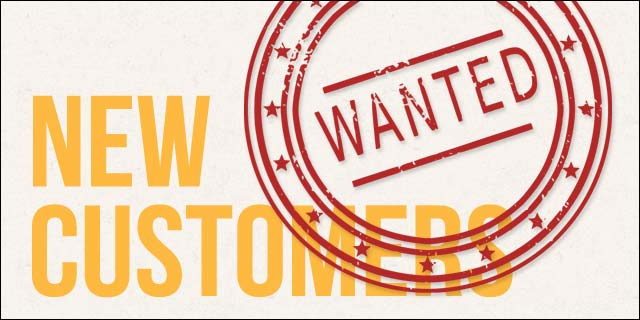 Running a business can be likened to a war. You have to bring in enough customers to pay for all your bills and stay in business. If you can't do that, you're out. But getting new customers is not an easy task. In fact, many start-ups run out of money before they get their first customer!
Usually, people will write exciting business plans that brag about how much they will make in a few months. They make things look easy on the paper. When they start, they realize it was just mere assumptions.
Building a business is hard. And what makes it hard is the marketing and sales angle. To build a sustainable business, you need to develop a successful marketing and sales pipeline.
The marketing pipeline will connect to the marketplace and generate a consistent stream of qualified prospects or leads. And the sales pipeline will connect to the leads or prospects and convert them into customers to generate revenue for the business.
However, it takes time to develop a proven process to get a consistent stream of customers for your business. It can be very scary if you're just starting from scratch. But once you become clear on how to get customers for your business, the work becomes easier a little.
Ideally, there only four ways to get new customers for your business.
What are those four ways?
Organic Search

Prospecting

Advertising

Referrals
To be successful in sales and marketing, all you have to do is to master these four processes. The better you and your business are in all these areas, the easier it will be to get customers. So you really have to fasten your belt and become skilled in attracting and converting new customers through these four mediums.
1. Organic Search
The very first step to get new customers for your business is through organic search. Organic search is an SEO terminology. But you don't have to be an SEO expert to understand what it means. What you have to do is to make sure you have a basic idea and start applying it in your business.
Well, organic search simply means putting enough content out there so that people can find you. It means attracting and making customers find you. It involves distributing a lot of content both offline and online so that people can pass through those contents and find your business.
For example, blogging is one of the ways to use organic search to get new customers for your business. When you blog, you create content, optimize them to appear in Google and then share them across the social media platform. The more content you create and distribute, the more you increase your probability of being found by new customers on Google and social media.
When you blog regularly and optimize them on Google, you will begin to get inbound traffic. Your content will begin to show up in organic search results, driving a lot of traffic to your website and making people know about you and your business.
The fact is that you have to be found!
So you have to find a way to distribute enough content about your business, services or products. One of the ways to do it offline is through filers and business cards. The more you share your fliers and business cards, the easier it is for people to find you when they are looking for your services.
This can help you get new customers for your business.
2. Prospecting
The second way to get new customers for your business is through prospecting. In prospecting, you chase your customers. But in organic search, your customers chase you. The reason they chase you is that you have built a brand for your business and they consider you to be an expert in your field. Therefore, they contact you for your advice, ideas, and suggestions.
In prospecting, you have to go to where you can easily find your target customers and then pitch them your products and services. This can be a lot of hard work. There is no automation here. You have to just wake up and look for your customers.
Before you embark on the journey of finding new customers for your business, here're some questions to ask yourself:
Who is my target customer?

Where can they be found?

Where do they hang around online?

Where do they hang around offline?

What time of the day is most likely to find them?

Where do they hang around in those places?

How can I approach them once I find them?
Branding and organic search will help you to drive traffic to your business or website. But if you don't want to build a brand for your business or don't have a brand yet, you have to use prospecting. You should identify your niche or target customers, define where they can be found and then just go and get them.
In prospecting, you have to look for your target customers, but in branding or organic search, your target customers find you on Google, Social Media, and News Outlets and so on. These two ways can help you get new customers for your business, but there is another easy process.
3. Advertising
Advertising is one of the ways big companies use to find new customers. They look for media that has access to their target customers and then advertise on that platform. For example, if a business realizes that their target customers like listening to a particular radio station, they will pay the radio station to run an ad for them.
That is the concept used in advertising. You have to define your target customers and know where they can be found. And then pay the owner of a platform to run an advert for you—on their platform.
The reason people run Facebook and Google Ads is that they have realized their target customers are hanging out there.
People are paying big money to Facebook to run ads because they want to get access to new customers through their platform. Advertising is one of the easiest ways to get customers for your business. But the problem here is that it involves cash and targeting.
You need to budget for advertising. Apart from that you also have to develop a compelling and attention-grabbing message that will attract your target customers. Selecting the right platform for the ads and running the ad at the right time is also important. Everything must work together for your ad to work.
4. Referrals
The easiest and fastest amongst them is a referral.
In organic search, you have to be consistent in creating content to build a brand for your business. Once you begin to establish your brand, it will work for you by attracting customers to your doorstep. But it takes content marketing and consistency to get the job done.
In prospecting, you are chasing your customers. You go to where they can be found and start interacting with them. This helps you to get new customers for your business. To make the work easy, you can put in some ads on the right platform—where they can be found. All these systems involve hard work.
In referrals, you don't have to do any much work. Your customer has become a brand evangelist, marketing and promoting your business for you.
You have built a strong customer service system that has made customers delighted about your business so that they are now telling other people to do business with you.
To get referrals for your business, you have to provide an excellent service to your customers. Then you have to ask them to review your services. The reviews can be put online through Google Reviews, Facebook Reviews or Yelp Reviews. You can also create a page and put them on your website.
When people read the reviews, they begin to trust your business and start communicating with you. Another way to use referrals to drive business growth is to use press releases to announce any good service provided to a customer. Write a case study or a press release stating how your services are helping to make life better for your customers. This will trigger and make other clients to do business with you.
Which Medium Should You Use?
You have to combine all the four mediums to get a consistent stream of new customers for your business.
Build your brand through content marketing to generate an organic search. As Gary Vee said, build your brand to the point where your brand is now working for your business by driving customers to your doorstep.
Look for your customers. Prospect. Define your target customers and identify where to find them online or offline. Be clear on that and begin to actively pursue them. Go on Facebook, not just to post your product or services, but look for what people are saying about your industry and start interacting with them. This will enable you to build a relationship and get new customers for your business.
You should not end them. Make sure you're budgeting for advertising. If you can run ads on TV, radio, magazine or your local newspaper, just go for it. You can also advertise online through websites, forums, the social media networks, and search engines. Always make sure you are using the right medium and message for your advertisement.
Finally, use referrals. Once you start getting customers, leverage them to get new ones. Use customer reviews and testimonials to tell the world that you are the best at what you do. Write press releases and case studies to tell people what you are doing and how your services are making an impact in the world.
I trust these four ways will help you get new customers.
Visit Our Store & Try Our Brand-Building Digital Marketing Packages.