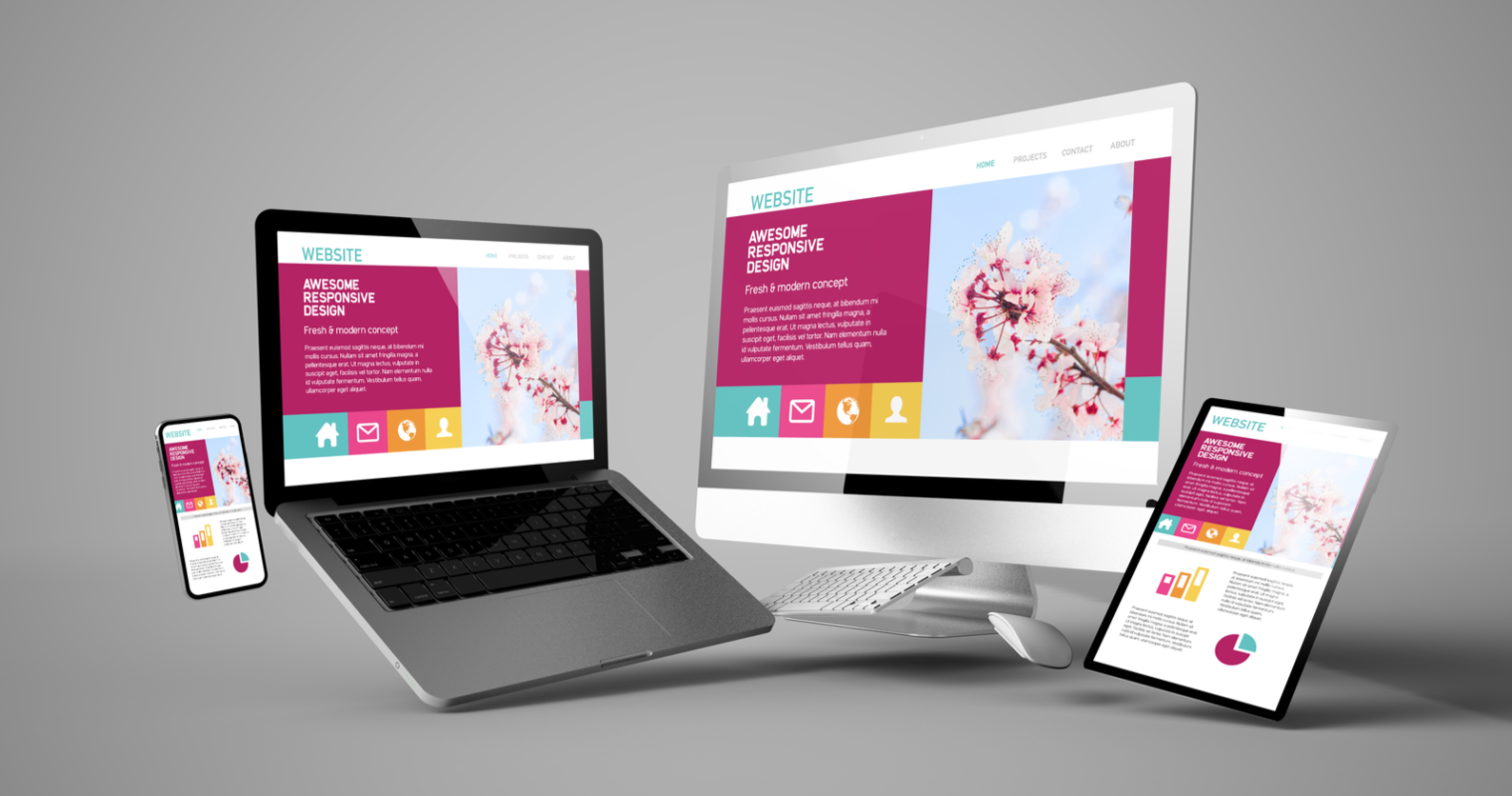 Are you looking for the best website designers in Ghana with a track record of designing and developing some of the electrifying and breathtaking websites on the internet? Look no further. Think Expand Ltd is the leading and the best website designer in Ghana.
Core values are at the cornerstone of our incredible achievement. Think Expand Ltd has been in operation since 2016. The core values and qualities that have empowered the website design and SEO company to become the best in the industry include the following: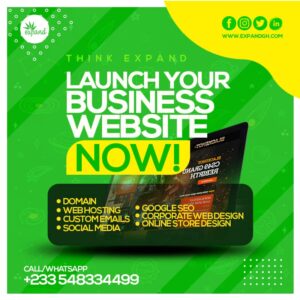 Relationship Building: Instead of focusing on transactions, we focus on building long-term relationships with our local and international customers. We charge moderately, are affordable, and keep our customers for a very long time. We respect them, give them what they want, and a lot more, geared toward building a long-term relationship with them.
Integrity: Building a website designing firm in Ghana is not just about IT and software. It is about integrity, honesty, and sincerity with your customers. Customers expect that you do what you promised. They want to expect that you will not spend their money, run away with their money and fail to deliver. We get that and focus on operating in the spirit of honesty and sincerity.
Excellence: We believe in being and delivering the best websites. Nothing beats excellence. The best website designers in Ghana build and develop the best websites. Having built hundreds of websites for clients in six countries and still counting, you have no reason to doubt the professionalism of the work we do. We design websites to international standards—not local— being, offering to produce the ultimate best
Delight: Every website is tailored to meet the specific need and requests of the customer. We start by listening to our customers, understanding what they want, and developing the website to meet their specific needs. We focus on delighting and making customers happy every time.
Swift: This is perhaps one of the most important core values we are working on. Clients want their projects done quickly and we do our best possible to set up their websites quickly. We move quickly, deliver quickly and get domains, emails, and websites up. Moving quickly and delivering fast.
Over the last few years, we have served clients in six countries and still counting on our website projects. We have worked on projects for local and multinational companies in Ghana, Nigeria, Kenya, the United Kingdom, Canada, and the United States.
Website Projects: The following includes the kind of website projects we work on:
Blogs

News sites

Online marketplace websites

Classified Ads websites

Landing Pages

E-commerce/online websites

Corporate websites

Fundraising websites
Industries: We have worked for clients in multiple sectors and industries. The most important thing we focus on is ensuring that websites are designed to meet the specific need of each customer. Below are some of the industries we have worked for and with:
One of the most important components of a business's online presence in Ghana is its website. Local businesses with professional websites that educate, inform, and provide a good user interface grab customer attention online. And this is because of working with the best website designers in Ghana. The following includes some of the industry websites we work on:
Food: Restaurant Websites, Food Delivery Websites
Health: Hospital Websites, Clinic Websites, Healthcare Websites
Fashion: Clothing Websites, Apparel Websites
Tourism: Tour Destination Websites, Tour Guide Websites
Travel/Transport: Car Rental Websites, Visa Processing Websites
Hospitality: Hotel Websites, Guest House Websites
Real Estate: Real Estate Agent Websites, Construction Websites, Real Estate Developer Websites
E-commerce: Niche Online Stores, Multi-Vendor E-Commerce Websites
Entertainment: Entertainment Websites, Contest Websites

Finance

: Equity & Finance Websites, Accounting Websites
Education: School Websites, Online Learning Websites
Business: Professional Services Websites
Beauty: Cosmetics Websites, Makeup Websites
Journalism: News Websites, Blogging Websites
Carpentry: Furniture Websites
Renewable Energy: Solar Panel Websites

Electricals

: Electrical Engineering Websites

Electronics

: Computer Repair Website, Computer Supply Websites
Human Resource: Job Portal Websites, HR Recruitment Websites
Non-Profit: Church Websites, Club Websites, Foundation Websites, NGO Websites
Website designing is one of the emerging professions in Ghana with many youths venturing into this sector. The experienced and successful designers lead the space and are at the forefront. They build the best websites, sparkling and converting for their clients.
For Ghana, Nigeria, Kenya, Canada, USA, UK & Ghana
We have grown to become one of the leading website designers in Ghana and across Africa because of our integrity, relationships, excellence, delight, swift and affordable pricing. Our customers love us because they know we are trustworthy and we work with most of them for life.
Shocking: 21 Incredible Benefits of a Website for Your Business or Non-Profit
Here is a list of our website development service offers:
Website Design

Custom Email Set-Up

Domain Names

Web Hosting

E-Payment Integration

E-commerce

Email Marketing Automation

SMS Automation

Landing Page Conversion

Local SEO for Websites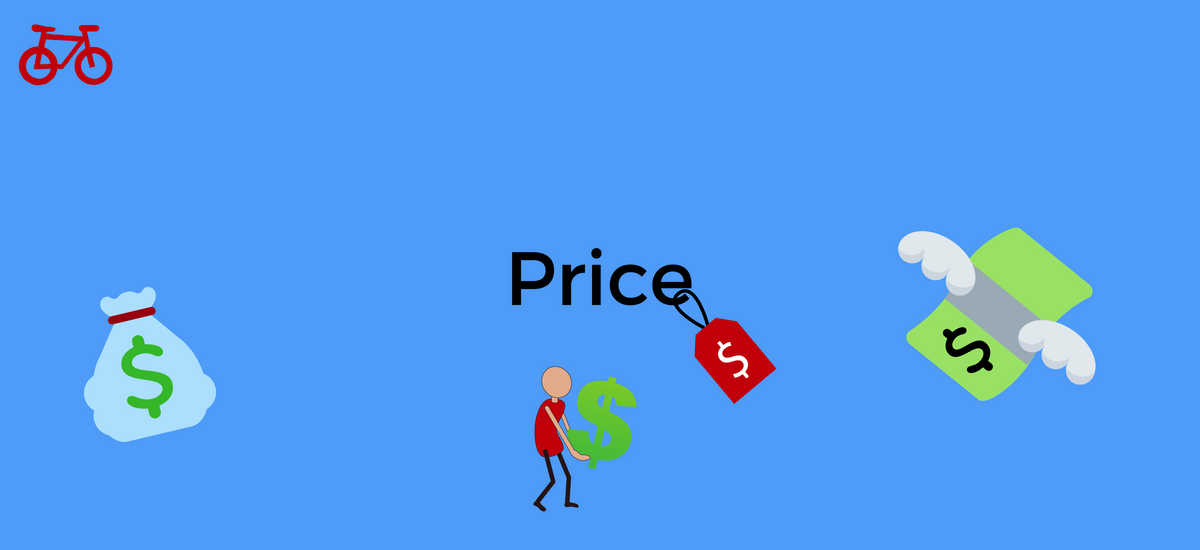 Order Web Hosting for Your Domain Name
Our website design package starts from GHS 1,500 for corporate websites and basic e-commerce websites. The following includes our key website design packages in Ghana:
Domain

Web Hosting

Website Designing

Custom Emails

Local SEO

Social Media Pages Creation

Google Analytics & Console Set-Up

Website Calling/WhatsApp Integration

12-Month Support

E-Payment Set-Up
Bulk SMS Set-Up
Website Analytics
E-Mail Marketing Set-Up
Annual Site Maintenance
We deliver within 2 weeks of payment. Express projects bear extra charges. Projects such as e-commerce marketplace and classified websites might take 3 weeks to completion of the order.