A lot is happening in the world. Companies are being disrupted. Industries are changing, and markets are transforming. Consumer behaviour is changing rapidly and many businesses are getting wiped out. And so, if you're thinking, "How can I promote my business digitally?" you're not alone!
Promoting your business digitally is no longer an option, but a necessity for survival. If you've been running your business for the past decades in the brick-and-mortar way, this is the time to go digital. If you fail to make the move on time, you might get so hurt when everyone has moved on. Even if you can't do it, you can employ the assistance of digital marketing specialists to help.
It's not enough to just know how to deliver your service to customers. Consider ways to digitize several operations of your business. A critical part of that operation is marketing. Consider ways to digitize your marketing.
In its simplest sense, digital marketing means promoting your business through digital channels such as mobile apps, websites, search engines, social media, emails and any other online media. It involves leveraging digital technology to advertise and generate awareness about your business.
According to Wikipedia, "Digital marketing (also known as data-driven marketing) is an umbrella for the marketing of products and services using digital technologies, mainly on the internet but also on mobile phones, displaying advertisements and any other digital medium."
So, if you're thinking, "How can I promote my business digitally", you are looking for ways and means to promote your business through digital channels. To accomplish this task, you need to follow a systematic process.
Forget about your business for a while.
Who is your target market? Who buys your product or service? Who puts money into your pocket by buying what you sell? Who is the ideal person you are looking to sell to? That person or group of persons is your target market.
Defining and understanding your target market is the most important factor in promoting your business digitally. If you don't clearly understand your target market, you will not do very well in promoting your business digital.
So, it all starts with asking yourself these questions:
Who is my target market?

What are my target markets problems and needs?

Why does my target market need my products and services?

What information does my target market need in deciding to buy?

Where does my target market get his/her information to make buying decisions?

What does my target market hope to achieve through my products/services?

Where does my target market search get information related to my products or service?

What does my target market do online?

Where can I find my target market online?

Which websites, apps, social media, groups or forums can I find my target market?

Which time of the day does my target market come online?

Which communication platform does my target market use?
You also have to do your homework and be knowledgeable about your target. The more you know your target market, the better. If you recall Wiki's definition of digital marketing, you will notice that it says, "Data-driven marketing!"
Digital marketing is about data. And the most important data you need is data about your target customers. You need sufficient and adequate data about your target customers to make better digital promotion decisions that get results.
Once you have surveyed, analyzed and developed a keen knowledge about your target market, the next step is to define your business objectives. Why do you need to clarify your business objectives before looking at how to promote your business digitally?
Well, the digital marketing tactics you depend on it. Your business objectives shape your communication objectives and that affects your entire tactics.
What do you want to achieve? What do you want your target audience to do? How do you want them to respond to your marketing message? How do you want them to act and respond? Which would you like them to take?
Here are some business objectives: market share, lead generation, brand awareness, sales and revenue generation. Your business objectives will help to set the pace for communication objectives such as brand trail, free trial, purchase more, enquiry, schedule appointments and others.
Before using digital marketing tactics to promote your business, be clear about the business objectives you want to achieve. Your business objectives will help to stay on course, measure, track, analyze, and report progress.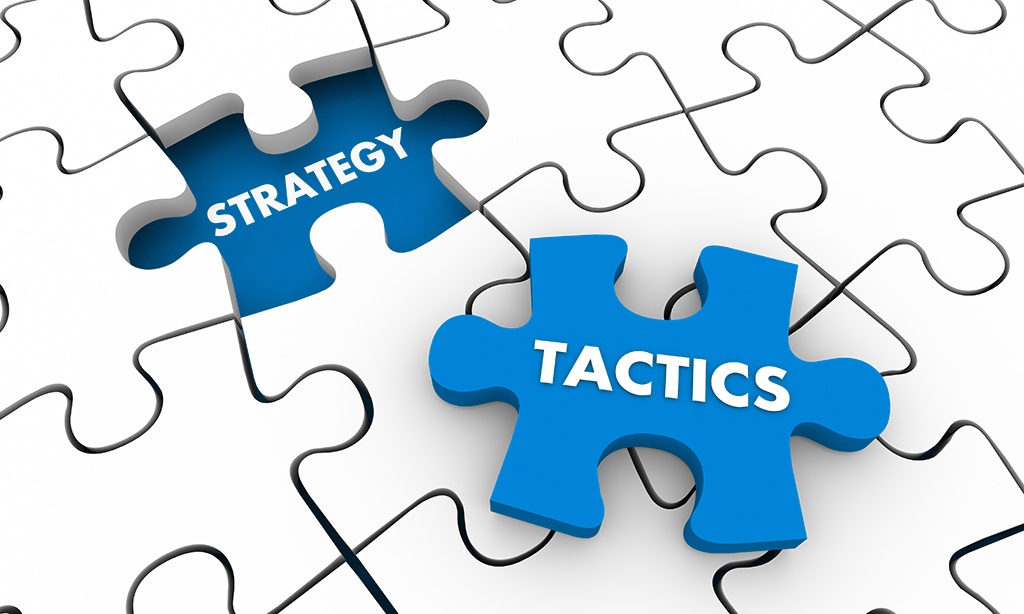 The tactics are where the real action is.
Understanding your target market and business objectives are both mental and paperwork. However, your digital promotion tactics have to be action-driven.
You've got to plan, but you also need to take action. If you don't take the action necessary to achieve your business objectives, you're not going to make it.
Talking about digital promotion tactics, there are seven (7) things to consider: media, message, scheduling, effort, budget, measuring and reporting.
The media includes all the digital promotion channels, available to get your business out there. There are several digital channels, but it all depends on the business you run. The main digital promotion channels for your business include:
Social Media Promotion: Social media involves using social media platforms such as Facebook, Twitter, LinkedIn and Instagram to get your message out there. You create an account for your business. Then you create and share content related to your brand to promote your business.
Dive Deeper: Expert Guide: How to Create a Social Media Strategy for Your Business
2. Search Engine Optimizing: You optimize your website pages to appear on Google. You create blog posts and optimize them so it can get found on the first page of Google. This drives more traffic to your website, which you can later monetize and generate sales from.
Dive Deeper: What is SEO (Search Engine Optimization)?
3. Pay-Per-Click Promotion: This is a strategy to get results faster. You pay the digital platforms, they help target your ad and send it to the right people. Right targeting helps to drive the right traffic to promote your business, drive awareness, generate leads and make more sales. There are many ways to use online advertising to promote your business.
4. Press Release Promotion: Got some news about your business? Get it across through a press release. You can write a product launch, website launch, a new hire, new office opening and others and send the press release to media houses. If you write an inspiring, breathtaking and awe-striking press release, the news media will publish and help increase your brand awareness.
5. Content Promotion: You create blog posts and use them to promote your business. For instance, we created the blog you are reading right now. We are educating, but the blog post is promoting our business and saying we are an expert in digital marketing and digital promotion. You too can start a blog for your business, and use it to promote your business.
Dive Deeper: 10 Steps to Use Content Marketing to Promote Your Business
6. Email Channel Promotion: Google and Apple play store operate with an email. Everyone with a smartphone has an email. That means email-marketing. You can promote and get your message across to them through email. Using email marketing and automation, you can engage, relate, and generate sales for your business.
7. Local Business Listing Promotion: Have you listed your business on local directories like Yellow Pages and Google My Business? Creating a profile for your business on all these platforms will help get people to find your business other search engines. When you working on this, ensure your business details are consistent across all the local directories.
8. Testimonials/Review Promotion: You've heard this proverb before, "Let another man praise you!" What your customers and public say about your business means a lot. You can take this opportunity to provide better services and get positive reviews to grow your business. All you need to build social proof is one testimonial from a satisfied customer. You can use Yelp for Business and Google Business Reviews to gather more customer testimonials.
9. SMS Text Promotion: Most people have and use phones. They read the SMS messages that pop up on their phone from time-to-time. This is your chance to get your word out to them. You can remind your customers of a purchase. Remind new prospects to take action on a product/service.
You can promote new products/services. You can use SMS Automation Software or you can WhatsApp Broadcast (if you a list of your clients on WhatsApp). When sending SMS, always endeavour to avoid spamming!
Visit Our Online Store & Try Our Result-Driven Digital Marketing Packages.
After selecting your media, determine your message. What message are you getting across to your target audience? Communication is everything. First, listen to what people want and need, then you create content to meet them. If you create content to satisfy your customer's needs and wants, you will do well. You can either use video, podcast, graphic content to promote your business.
The schedule is about the time of posting, sharing and distributing your message to your target audience across the digital platforms. It deals with the frequency of sharing content. When sales are down, increase the frequency of creating and sharing content about your brand. Create and share more content. This will help penetrate through, attract more customers, generate more sales and bounce back quickly.
Promoting your business digitally is a lot of hard work. If you don't do the work, you will not get any result. Therefore, you've got to get the job done. You either do it yourself or hire a digital marketing agency such as Think Expand to get the job done for you. Determine your promotional media, create your content, select the schedule and then stay focus on distributing your content.
To get the result faster, you need to advertise. The same as traditional marketing, there are digital advertising channels for business growth. The examples include Google Ads, Facebook Ads, Twitter Ads, LinkedIn Ads, Instagram Ads, and Sponsored Posts. Allocate a monthly or quarterly budget to advertise and grow your business.
Effective digital promotion and marketing involve tracking and measuring. If you don't know what is going on, how can you improve? Always remember that digital marketing is data-driven. To do well, you need data. Install Google Analytics on your website. Track your website visitors and develop a strategy to convert them into paying customers.
When you measure, report. Every digital marketing or promotion should start with a plan and end up with a report. Your report will help make strategic and tactical decisions to get better results and achieve business objectives.
If you do the above steps, you will position your business to prosper!
Are you looking for ways to grow your brand, attract more customers and make more sales? Check our online store and consider trying our digital marketing packages.
Visit Our Online Store & Try Our Result-Driven Digital Marketing Packages.