If you own a clothing store in Ghana, you will know that the days when people flocked to your store to try various clothes, select what they like and then make purchases are over. Not only have store visits decreased as a result of COVID-19 and social distancing, but many people are busier than ever. Which means you have to adopt a new strategy to start an online clothing store in Ghana or you might go out of business.
So, what is your plan? Do you want to run out of business or adopt a strategy that will open your business to a different set of the market? Over the last 6 months, many clothing stores, boutique and whatever have closed their operations because people are no longer visiting their shop as at the first.
Well, that means you need to change with the trends. To succeed in business, you study consumer trends/behaviour and then adopt a marketing strategy that will leverage those insights to produce exceptional results. So, if you run a local clothing store in Ghana and seems to be struggling due to low-human traffic, there's a way out.
You can start your online clothing store in Ghana, and use it to serve customers in your local, regional, and national area. Unlike your mortar and brick store that operates from 7 am to 9.30 pm, your online store can operate 24/7/365 and generate income even while you are asleep. Your online clothing stays open all the time, so your local, regional and national customers can shop while you handle orders later on.
You might be asking, how many people can access the internet in Ghana and be able to order and buy clothing online? Well, you might want to take a look at how eCommerce is growing in Ghana and across other African countries.
eCommerce Growth in Africa – How to Start an Online Store in Ghana (Think Expand)

Revenue in the eCommerce African market is projected to reach US$18.8 billion in 2020.

The revenue is expected to show an annual growth rate of 2%, resulting in a projected market volume of US$35. 4 billion by 2024.

The market's largest segment is Fashion with a projected market volume of US$5,521million in 2020.

The average revenue per user is expected to amount to US$ 79.
The average revenue per user is expected to amount to US$66.79.

Top countries with a booming eCommerce market in Africa are Nigeria, South Africa, Kenya and Ghana.

The total eCommerce users in Africa is expected to hit over 20 million by 2021.

Kenya is Africa's largest internet penetration zone with 79% its population have access to the internet. It also has Africa's biggest mobile wallet provider, M-Pesa. South Africa has an internet penetration rate of 54%, Ghana has 48% and Nigeria has 46%.

The leading eCommerce Platforms in Africa are Jumia, Konga, Mall for Africa, Takealot and Zando.
Internet Usage Analysis in Ghana
It is people who have access to active internet that can shop online and make payments for your clothing. If you look at the analytics carefully, you will notice 48% of Ghanaians have access to the internet. That means close to half of the current population of Ghana have access to internet connectivity.
According to recent Darel Reports, there are 14.76 million active internet users in Ghana as at January 2020. The results also showed that the usage has increased by 1 million (+7.5%) between the year 2019 and the year 2020, making the total internet penetration of Ghana to stand at 48% as at January 2020 this year.
However, the outbreak of COVID-19 and social distancing has forced many people online, which will ultimately affect those data, as it is doing across the globe. That means in the next five years, we will have about 20 to 25 million Ghanaians online.
According to the reports, people in urban areas are the people who make up the majority internet access rate. This is usually made up of the corporate workers, businessmen and women, tertiary students, senior high and other adult class. The active working population makes up the most active internet users.
Technical Market Analysis for Your Online Store
Most of your target clothing store customers are actively browsing online—either on news site, Facebook, Instagram, searching on Google and all others. If you are looking at targeting clients in the capital cities of Ghana, then setting up an online store will be very profitable for your business. With your online store, you can reach more people.
By default, an online store grants you access to millions of people, while your local store grants you access to a few hundred and thousands of people in your local area. How well you do with your online clothing store will only be determined by your ability to drive traffic to the online store and increase your conversion rates to get more online sales.
Even if your local store seems to be doing well, the online store will make you competitive and help to serve your customers in the most effective and better way possible. Your online store will enable you to scale, serve millions and help millions with the best outfits. Having said this, you now know that the idea to start an online clothing store in Ghana for your business is worth it—both in a short time and the long term.
Getting Started With Your Online Clothing Store in Ghana
Once you've made the above analysis and then tailored it to match the requirements of your business, you can now get started with your online clothing store. The following are the key steps you need to take to start a successful online store in Ghana:
Your Target Niche/Market
This where it all gets started. You have to be clear about who you are trying to sell to online. Who is your ideal buyer persona? Who are you looking to shop online for your clothes and stuff? Who is your current buyer profile? What is their demographic and psychographic profile? Where does your ideal customer hang around online?
You have to do your homework and know this. If you are in the dark about your customer profile, running marketing campaigns online to get more buyers on your online clothing store will be hard and difficult. So, the key to do your homework and develop a clear buyer profile. Analyses your existing customers—if you have one—then create a lookalike target market for your online store.
Your Online Store Domain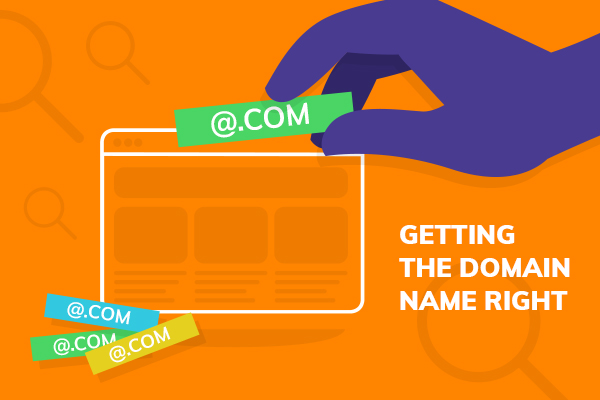 You need to choose your online clothing store's domain name and web hosting provider. Your domain name counts when you want to start an online clothing store in Ghana. Use a name that is simple, easy to remember and build a brand around. In the end, your domain name must get into people's head and become part of their everyday life.
Consider using part of your business name for the domain name. For example, if your local clothing store is Ewunam Boutique, you can consider conducting a domain search and use possible domain names such as ewunam.com, ewunamestore.com, ewunameonline.com, ewunameclothing.com or ewunameboutique.com. Select the best domain names that your customers can be easy to remember, and type into the search bar to visit your online store.
Your Web Hosting
When it comes to web hosting, a bad host can ruin your online store. Your online store has to be active and present online 99% of the time. You don't want people to visit the online store and meet a notice telling people that the site is temporally down. A good web hosting is therefore critical to the success of an online store.
A bad online store will simply provide you with bad customer experience and lead to a loss of sales and profits. It can cause the failure of your online clothing store. So, you have to choose the best eCommerce web hosting provider that can support both the traffic and the bandwidth level of your online clothing store. Choosing the right web hosting package is also essential.
Your SSL Certificate
Since you will be processing and receiving payments online, you need to install a Secure Socket Layer (SSL) Certificate for your domain name. This communicates to web browsers and web servers that your site is secure and all confidential information like passwords and card details of clients saved on your site is safe and free from hackers.
This is very important even if you are planning to receive cash on delivery. Running an online clothing store means that you have to get everything right. But you do not have to worry, with the right eCommerce Hosting Service Package, you get an add-on SSL Certificate for your site.
Your Online Store Design
To get your site up and running, you need a good online store designer to create the eCommerce website. Please, take note that user experience (UX) is very important in visitor conversion and generate leads/sales online. So, you need to avoid relying on FREE web builders and your rookie design skills or even creating a terrible FREE Wix site for your business.
If you are going to establish your brand as a leading online clothing store in Ghana, you need to get the basics right. Get a good online store designer to create your store and get everything up and running. By the way, Think Expand provides great online store e-commerce design for clothing, real estate, food, electronics and other industries.
Your Online Payment
How do you plan to receive payments online? As an online clothing store, being able to receive payments online and process client's order fast is paramount to achieving success. Are you planning on receiving cash on delivery or receiving payments online through your eCommerce Website?
How do you want to receive payments online? Through mobile money, bank transfer or card payments (Visa/Mastercard). Which mobile money payments are you looking to accept? MTN, Vodafone, Airtel/Tigo Cash etc. Clarify that and set-up the right payment systems to help you.
At Think Expand we create your online store and integrate online payment systems to help you receive payments from local and international clients in Ghana.
Your Online Chat
An online store needs to have an online chat session. You need to have online support to deal with visitor and client requests. This is critical for success. Transparent and quick communication is the key to eCommerce business success. Your customers' need to be able to talk to you freely, easily and securely to buy and buy more.
Therefore, having an online chat on your site is great. Which communication medium do you currently use? If you use WhatsApp a lot, you might want to install a WhatsApp chat on your online store to communicate with clients live on WhatsApp. But then, you need to ensure your online chat is integrated with your CRM or Newslelleter sending system, so you can build lists as you chat live with clients.
Your Web Analytics
One of our board of advisors would say, "Data is money!" if you want to build a successful online store, you will need to get accurate data of how visitors are reacting and behaving on your online store. Without this all-important data, your ability to grow and scale your online clothing store to make more money will be dwarfed.
So, install a Google Analytics or Jetpak Site Analytics system on your site to get timely information about your site. You need to get daily page views, top viewed pages, top viewed products, daily & monthly web traffic, abandoned carts data and many others. Using this data, you can implement marketing plans to increase online sales.
Your Security & Back-Up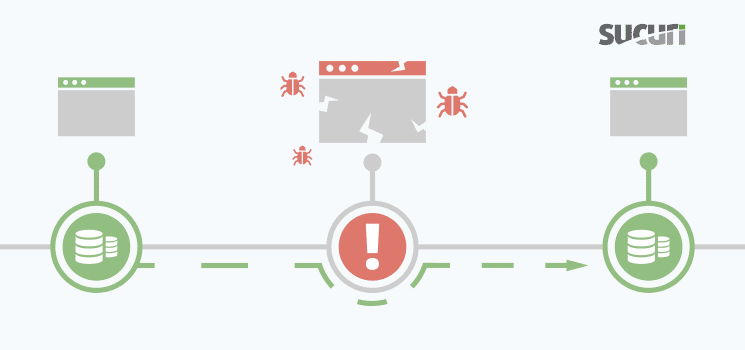 Just like your local clothing store that can be hacked, if you didn't put the right security systems in place, your online clothing store can also be hacked if the right security and back-up systems are not in place. What you want to do is to make sure you keep your website safe and secure from hackers online.
That means regular monitor, maintenance and management of your site. You cannot just build and leave the site to make money for you. Your online store is a money-tree that requires regular monitoring and nourishing to generate money for you.
Install security plugins on your site, keep your password strong & secure, update your plugins & software, update your themes, optimize your site and set-up automatic weekly or monthly back-up of your site. In this way, you can install your online store on a fresh site, just in case, something goes wrong.
Your Product Upload & Product Descriptions
To start your online clothing store in Ghana, you need to upload your products and create a compelling product description that helps people to understand what you are selling. Take note that when you are selling online, you are not physically available to be providing every buyer information.
See your product description as trust content. The more information you provide about your products, the more you build trust, credibility and make it easier for buyers to add to cart and make a purchase. So get high-quality product images and write short descriptions for every product on your online store. At Think Expand, we have a great team of content writers who can get this done for you.
Learn More: 10 Shocking Benefits of Product Descriptions for Online Stores
Your eCommerce SEO
If you're going to build a successful online store, you need to show up on Google and other search engines. In every second, Google processes 40,000 search queries, over 3.5 billion searches per day and about 1.2 trillion searches per year. If your online store is not visible on Google, you are losing enough.
Just imagine the number of people who use Google to search for products before they buy. All your product pages have to be optimized to appear on Google. This will enable you to get free organic traffic and grow your online store.
Investing in eCommerce SEO for your online store is crucial for success. Optimize your entire online store, optimize the product pages and finally optimize your appearance on social media as well as other areas online. Be visible online!
Dig Deeper: 17 Cost-Effective Ways to Drive Traffic to Your Online Store
Your Traffic Acquisition System
After SEO, what else? You need a reliable and scalable traffic acquisition system that generates sales for your online. Just imagine your local store, it needs foot traffic to prosper. In the same way, your online clothing store needs the right web traffic to prosper.
Here are some few ways to drive targeted traffic to your online store:
Run Facebook Ads

Run Google Ads

Run Influencer Ads

Run Forum/Group Ads

Run Press Releases/News stories

Run a Podcast/YouTube Channel

Run an Email Campaign/WhatsApp Broadcast

Run content marketing campaigns through blog posts.

Run a Guest Posting/Blogging campaign on other sites.

Run Social Media Campaigns through Facebook, Instagram, Twitter & LinkedIn.
Consider setting budgets to run Facebook & Google Ads. Running monthly ads would drive more targeted traffic to your online store. Then include other marketing tactics on your list to get more people to your online store. This will help get more visits and sales online.
Your Delivery System
When orders are made, you got to deliver. How do you do the delivery? Consider getting your delivery van to send orders to clients or outsourcing to delivery agents to help. With the right delivery system in place, you can get all goods to clients in a timely and predictable manner.
It is also important to communicate with people when their order will be ready. This will create transparency and let them know when their goods will arrive at their doorstep. Ensure you use a good delivery system for your fulfilment—to satisfy clients and meet their needs.
You might want to include the delivery price in the goods, offer free delivery or provide free delivery on bulk purchases. Use a model that is good for your business.
Your Retargeting/Client Retention System
You got them on your online clothing store, they made a purchase. What next? You have to get repeat sales from each customer or referral. To do this, you are going to start an email marketing or WhatsApp Broadcast for your online store. The most important word here is VALUE.
Don't spam people via email or WhatsApp, create content that adds value to their life. A minimum of two or three email/WhatsApp broadcast per week is enough. You don't want to get people bored while at the same time you don't want to send fewer messages. Balance and then stay consistent. Success takes grit, consistency and focus. You can also use Facebook Retargeting Ads to supplement the emails/WhatsApp broadcast.
Your Monitoring & Evaluation System
On a weekly and monthly basis, do analysis and find out how your online clothing store is doing. To get started, the following are some key questions you might consider asking yourself:
What is your daily web traffic?

What is the conversion rate on your product pages?

How much are you spending on Facebook & Google Ads?

How many orders do you get per day, week and month?

How many sales are you making via your online store?

What is the return on your investment (ROAS) in the area of ads?

What is the abandoned cart rate?

How fast are you delivering products to clients?

How are you converting them into sales and profits?

What is your cost of sales and operational expenses?

How much net profit are you making per week and month?

How do you intend to grow and scale-up your online store?
With the right systems in place, your online clothing store can keep making money even while you sleep. Looking for help to start an online store for your boutique, health, electronic shop and all others? Look no further, your friends at Think Expand are here to help you through all the process. We love you and care about you. Stay safe & stay healthy!
Need help to start your online store? Just Call/WhatsApp: +233 548334499