Description
No matter how good your online store and how nice your products are, without creative product descriptions, shoppers may most likely abandon the cart. They may not find a compelling, captivating, and exciting story that will compel them to make the purchase.
Remember it is an e-commerce store. Shoppers don't need to talk to you before they buy. They have to make their own decision. Just mere features or details about the product are not enough, compelling product descriptions will not only engage buyers, but it will drive them to the cart.
What is a Product Description?
A product description is simply a marketing copy used to describe the value of a product to potential customers so that they will understand how a product will help them, solve their problems and fill their needs. Even though you might provide details and features, a product description gives more detailed information to the shopper so that they can make well-informed buying decisions.
Informative and compelling product descriptions will educate the shopper and create a strong desire to buy. That is it always important to focus on two main things when writing a compelling product description: the customer and the product.
Attention-Grabbing & Compelling Product Description for Your Online Store
Think Expand E-Commerce Product Description is a special creative product description for online store owners and managers. Through our friendly, conservational and compelling product descriptions, you get to engage your shoppers and generate high-value sales for your online store.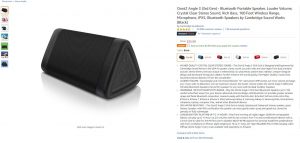 We try to understand the ideal shopper or customer and what he/she wants. By understanding the target customers, it ensures that the creative product descriptions are interesting, engaging and converting. It also helps to provide the information needed for purchase to take place.
1. Unique: Each product description is unique. It is not duplicate content from other ecommerce sites. Duplicate content is against Google's SEO rules. We produce creative product descriptions that make your online store unique and outstanding from the competition.
2. SEO Friendly: Your product descriptions serve as a way to boot your SEO ranking. Therefore, we create compelling product descriptions that help your online store to rank high on the search engine result when people search for those keywords.
3. Bullet Points: Each product description is outlined clearly with bullet points that clarify the features that your target customer needs to make a purchase. If you already have features written down, our creative product description writers will use them to develop something exciting!
4. Compelling: While you want to educate and provide information to your shoppers, you also want to generate a sale. Therefore, we ensure that our creative product descriptions are compelling, exciting and engaging!
Why should you invest in product descriptions? A compelling and creative product description increases the value of your products and makes it easy for shoppers to make a purchase. In fact, it reduces the inertia and drives a shopper to make the purchase.
1. Reduce Cart Abandonment: The higher the price of the product, the more information people need to make the buying decision. You don't want them to abandon the cart. Through creative product descriptions, you will engage the customers and reduce cart abandonment.
2. Increase Conversion Rates: If you are looking to convert more users into buyers then you can't afford to leverage attention-grabbing and compelling product descriptions. It will engage, convert, and generate the sale. The copy will provide insightful details to shoppers that will enable them to make the purchase.
3. Improve Search Engine Results: An attention-grabbing and compelling product description does not only convert and generates the sale, but it also helps to improve your search engine results. With the right keywords and copywriting, it will help to drive traffic to your online store through search engines.
4. Unique, Relevance, and Competitive: You want your online store to be unique and outstanding. So, you can't go and copy the manufacturers' product descriptions and put them on your site. You need something exciting and compelling to make you unique, differentiate, and beat the competition.
Learn More: 10 Shocking Benefits of Product Descriptions For Online Stores
Getting Yours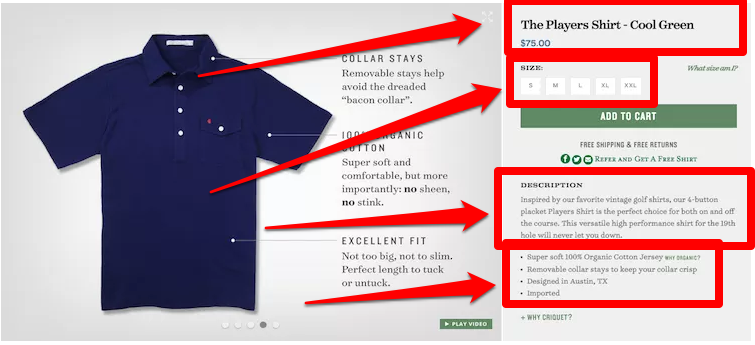 We create attention-grabbing and compelling product descriptions for all kinds of online stores. We serve online stores using Amazon, Shopify, eBay, Alibaba, Jumia, and others. We follow our step by step process to deliver a compelling copywriting product description that sets you apart from the competition.
Step 1: Analysis: We study and understand the ideal buyer of the product.
Step 2: Keywords: We select or receive keywords to craft the product descriptions.
Step 3: Crafting: Our team of product description writers creates a compelling and unique copy for your online store.
Step 4: Review: The copy is reviewed by our editors to make sure that everything is excellent and intact.
Step 5: Submission: All product descriptions are sent to online store managers for publishing. You can also review and then give us the final feedback for recrafting.
1. Purchase: Simply select a product description package and then make a purchase for what you want. You are free to select based on the kind of e-commerce store you run.
2. Provide Product Information: Just give us basic details about the product and also the product URL. You might also let us know know your timeline. But we can get 100 PD done in 2 working weeks.
3. Get Unique Product Description: Our writers will do the heavy lifting of research and get the job done, based on your brand and target customers. We can get them sent via email or any medium comfortable with you.
Source: Think Expand Product Description