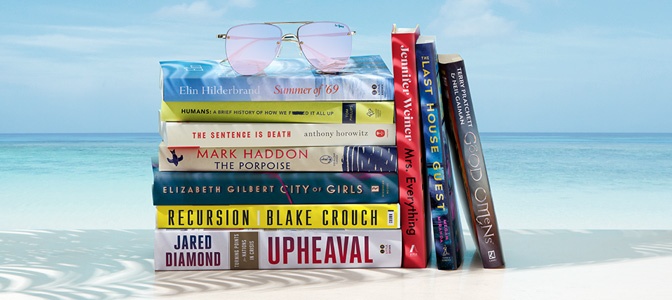 It is unfortunate that many people die with their books inside them.
They die without sharing their stories, life lessons and experiences with the world. They have always dreamed of publishing a book, but they couldn't achieve that dream until they gave up the ghost!
Don't let that happen to you!
If you have an idea of writing a book, this is the time to make it happen. Writing a book is not an easy task. It requires a lot of hard work, focus, and discipline. It requires top-notch writing skills, or else your book will be boring to read.
So you have all those great ideas and experiences you? It times to get your book to publish. Instead of worrying about how to have your book written, you could just partner with professional book writers to help you.
Many popular authors have used the services of professional book writers to publish their best-selling books.
You might record that it all started in the Bible days. In the New Testament, they celebrated Paul for writing two-thirds of the New Testament, but do you know that he wrote it through the assistant of a Mark, a professional ghostwriter/storyteller?
You can also get your fiction, non-fiction, and biographies published through professional book writing services. In just a few weeks or months, your ideas will be translated into best-selling books. This will bring you tremendous benefits.
People respect authors. When you write your own book, you command respect from your peers, friends and loved ones. People respect you as an authority in a field.
A book allows you to inspire, motivate and impact the lives of others with your ideas. You transfer the lives of others through your story, experience, and ideas.
A book can also open an opportunity for you. It can serve as a career booster to help you land big opportunities. People read your book, know your story, believe in you and call you up to offer a job opportunity. Your book works miracles for you.
Hire a Professional Book Writer from Think Expand Today!
Yes, you have an idea of a book.
You want to write a book about your life, a topic, a subject, an experience and what have you. You have always wanted to write this book. It is a dream you have always been longing for.
But there's a problem.
You're not a master of words. You're not good at writing or you have poor writing skills. This has been holding you for many months and years. Well, there's no need to worry anymore.
You can hire our professional book writing services to write your great book. We take your ideas and convert them into a book. We bring your book to life!
Why Hire professional Book Writers to Write Your Book? 
Book writing takes a lot of time, stress and hard work. If you're not a professional writer, the journey can be hard. More so, you might end up writing a hard-to-read and boring book which can ruin your great idea. So, why don't you hire us to write your book for you?
We have a team of writers, editors and cover-page designers for your book. You just provide the idea and key points about your book. Then we go to work to create a great book that is worth reading, repeatedly.
Our Professional Book Writing Services
No matter your idea, we've got to you covered. We're committed to helping you to realize your dreams of becoming a published author is the shortest time possible. We write a host of books for your needs. The following entails our catalog of professional book writing services:
Self-Help
Religion/Spirituality
Leadership Development
Career Development
Business/Investing Books
Biographies/Memoirs
Action & Adventure
Product Books
Marketing/Promotional eBooks
Non-Fiction Books/Fantasy Books
Romance/Relationship Books
Cookbooks
Children's Books
Action & Adventure
Technical Books
Fiction Writing Service   Non-Fiction Writing Service Autobiography Writing Service
Professional Book Writing Services: How Does it Work? 
We use a simple step-by-step process to streamline the book writing process. It is easy and stress-free. The following are the steps involved in our professional book writing service:
You place your order for the book you want us to write. You provide key details such as the title of the book, sub-title of the book, specific ideas (topics) to include in the book, table of contents (if you have one).
Table Content & First Chapter Approval
Our professional book writers go to work. They write the table of content, introduction, and the first chapter of the book. This serves as the framework of the writing style and tone for the remaining part of the book. We email you the table content, introduction, and the first chapter for approval.
Remaining Chapter Writing
Based on your feedback, we write the remaining parts of the book. We ensure that the book meets your tone, ideas, and style of writing. We focus on writing the other chapters based on the table of content and introduction to the book.
The final goes through editing and proofreading stage where we make sure all grammar, spelling and expression mistakes have been corrected. This ensures that your book is error-free, easy to read and meets your writing standards.
We send the edited-draft of the book to you for review and feedback. If you see anything that requires correction in the book, we are ready to correct them. Our commitment is to create a great book that sets you apart from the crowd. We are open for unlimited revisions until you are 100% satisfied.
After we make the revisions for the book. We get it edited again. Then we send the final draft to you for approval. Upon your approval, we will close the curtains on the writing process and help you design the cover page for the book. The book is completely ghostwritten! So, we transfer the rights to you!
As part of our professional book writing service, we provide top-notch cover designs that make your book stand out among the crowd. We understand that cover designs sell books. So we will develop the best concept and get our graphic designers to create an epic cover page for your book.
Our Standard professional Book Writing Services
The following are our standard professional book writing service packages:
15-Page Book
30-Page Book
50-Page Book
100-Page Book
Free Cover Page Design
Within 3 Weeks
Unlimited Revisions
Satisfaction Guarantee
Author Rights Transferred
Order Your Book Today! Become a Best-Selling Author!