We're a top-notch content writing agency designed to provide 100% unique, rich and high-quality content for academic and business people.
100% Unique: We hate plagiarism because we want to lead in the content writing industry. Therefore, we ensure that every content we produce is unique.
Rich: We go above and beyond to enrich each content with relevant facts and figures that leave the reader in amazement. Each content is packed with examples, illustrations, images and all that is required to provide incredible value to the reader. 
High-Quality: We finally ensure that each content is free of grammar and spelling errors. We are open to doing revisions several times to get it right when we happen to miss it. But that's our commitment! 
BUSINESS CONTENT WRITING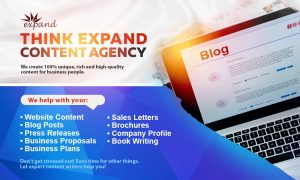 Through our business content writing, we help small and medium-sized businesses attract customers and build a strong brand like Apple using creative content writing services. We understand blogging, SEO and conversions. Therefore, we leverage that knowledge to create content that converts like crazy for our business customers. 
Our Business Content Writing Services include the following:
Website Content

Blog Posts

Case Studies

Press Releases

Product Descriptions

Product Reviews

Whitepapers

Ebooks/E-Guides

Business Plans/Proposals

Brochure Writing
ACADEMIC CONTENT WRITING
We are also leveraging our content writing services to help students looking for professional writing services.  We have developed a team of academic experts who can create top-notch content that will help you in your academic pursuits. We help students to save time, reduce stress and relax while their academic essays are handled by expert content writers.
The following are the focus areas for our academic writing:
Thesis Writing

Research Papers

Academic Essays

Admission Essays

Term Papers

Project Works

Assignment Writing

Business Plan Writing
OUR CLIENT BASE
We have created over 4,000 written articles for our clients since 2017. We have served clients in seven countries: USA, UK, Canada, South Africa, Kenya, Nigeria, and Ghana. However, we don't want to limit ourselves to these markets, we are open to serve many clients across the world. The following are clients that we serve and work for:
SEO Agencies

PR Agencies

Advertising Agencies

Web Development Agencies

Digital Marketing Agencies

Small-to-Medium Businesses
OUR CORE VALUES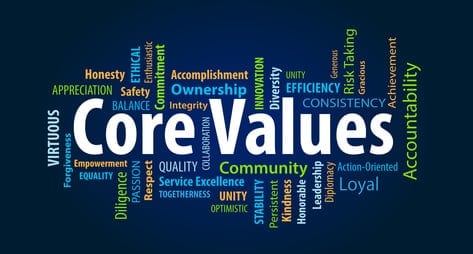 At Think Expand, we value and treasure our core values. We believe that the fundamental secret to our success lies in the alignment and adherence to our corporate core values.
Relentless focus on superb satisfaction of customer needs.

Taking good care of our team and building a good team spirit.

Delivering excellent service and being the best at what we do.

 Giving to charity and being a good corporate citizen.
OUR CONTENT WRITING TEAM
The success of every great company lies behind the team.
To ensure that we keep our promise of 100% unique, rich and high-quality content for academic and business people, we leverage the expert writers and editors for all service delivery. All our content team have been handpicked and screened so that we can deliver the best possible service for all our clients. 
We use a proprietory content writing system which ensures that we deliver high-quality content for your business needs, regardless of who is creating the content. We believe in serving clients right. Therefore, we put in the best possible to deliver excellence in everything we do. Our team knows that and are all committed to our brand promises.
INDUSTRIES WE SERVE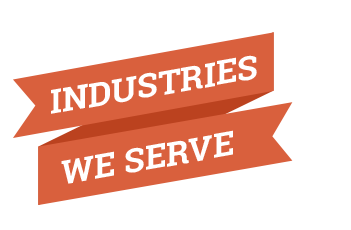 Our primary focus is on service-based and e-commerce businesses looking high-quality content that attract customers and build vibrant brands. 
Tech: software, IT and tech companies.

Finance: accountants, banks, CPA firms, credit services, and loan officers.

Insurance: finance, health, automobile, and general insurance.

Real Estate: Apartment, property management, and real estate brokerage firms.

Tourism & Hospitality: hotels/resorts, tourist sites, car rentals, event planners and vacation rentals.

Home & Repair Services: cleaning, carpet cleaners, construction, plumbers, deck builders, garage doors, flooring, HVAC, landscape, interior design, pest control, roofing, fence installers, solar companies, tree care, moving companies, home services, home security companies, flooring, contractors and electricians.

Legal: Law firms, lawyers and personal injury attorneys.

Health Sector: dentistry, massage, adult assistance, Rehab centers, wellness.

Automotive & Transportation: auto dealerships, auto part retailers and auto services.

Non Profits: NGOs, clubs/groups and churches.

B 2 B Professional Services: architecture, consultants, delivery services, engineers, mergers and acquisitions, sign companies, secretarial services and transportation and logistics.

Medical & Health: dentistry, wellness, gyms and fitness centers, rehab and addiction treatment, urgent care centers, physical therapy, personal trainers, chiropractors, and orthodontics.
Click the Request Link Image to Order A Service Package Today
We look forward to working with you soon.
Please, kindly get in touch today and let us get started. No matter the size of the project, we have expert writers and editors to deliver.
Thanks a million.
Cheers! And Keep Moving Forward!
Got any questions? Let's talk via email or Skype. 
Email: [email protected]
Skype: Francis Sabutey