One of the things that can kill companies faster is –bad economy.
When the economy is bad, many things can happen to businesses. Many businesses close, sales goes down, unemployment goes high, the standard of living comes down and there are general economic hardships.
Yet, in this terrible and turbulent economy, some companies find a way to turn things around. They find a way to turn their companies around, while some companies collapse. But in general, what we need to learn and find out is: How to Turn A Company Around in a Bad Economy.
In my quest of finding the best answer to this question, I decided to read Jim Collins' book, "Good to Great". Because, in there, we see companies that were able to survive bad economies and became buoyant, regardless of the recession.
So, let's look at a few things to do to turn a company around in a bad economy.
Understand that you can't change the external, only the internal.
If the economy is bad, what do you do?
Cry, cringe or complain? No! You can blame the economy all that you want. But that would not change anything. The fact is that you—have little to do about the economy. But what you can really do is focus on your business.
You can't change the government. You can't change the directives of Central/Reserved Bank. You can't force the government to enact certain policies. You can't deal effectively with the political factors that affect business operations.
But what you can do is to focus on your business. Focus on your company. Focus on how you can turn things around. Focus on how you can grow the economy. Focus on how you can deal with the internal environment of your business.
Focus on changing or improving leadership
If you want to focus on within—the internal, then you must focus on leadership.
John Maxwell, the Leadership Mogul said, "If a person's leadership is strong, the organization's lid is high. But if it's not, the organization is limited. That's why in times of trouble, organizations naturally look for new leadership."
When a company is having a hard time, the best place to stop and work on is the leadership—the leadership quality of the company must be questioned. In a bad economy, companies need great leaders with terrific leadership qualities and abilities to turn things around.
If you're running your own company, maybe is time to improve upon your leadership ability.
The more you learn about leadership and improve upon your leadership ability, the more you can lead your team to victory. You should also consider changing some of your departmental and operational leaders—if the leadership is weak.
The stronger the leadership, the better the organization's ability to weather the storms of a bad economy. The leadership should, in turn, build a better strategic alliance and an internal team that makes the company weather all the storms of the bad economy.
Visit Our Online Store & Try Our Result-Driven Digital Marketing Packages.
Focus on Building a Strong Team
Once the leadership has been changed, the team should be strengthened. You have you to either improve your leadership or change the leadership.
Once the leadership has been changed or improved, then you must focus on your team. You have to fire non-productive team members—who do not inspire the mission, passion, and values of the company. These people cannot survive the bad economy.
You don't need weakling in the company, you need people whose personality style meets with the mission, values, passion and goals of the company. A great leader with a bad team would lose. But most often than not, great leaders do not tolerate mediocrity.
They form a strong team that would make the company grow stronger and stronger. So you might want to take some time to evaluate your team and find out whether your team is strong enough to weather the storms of the economy.
From operations, marketing, sales, customer service, accounting and all others, you need the right people on the bus. And the best people are people who share the company's mission, values and passion of the company; people who have the requisite ambition, skills, talents and abilities to deliver exceptional great results at their various position.
Focus on strategic approach, instead of operational approach
"In a bad economy, many companies are in a survival mode. So they adopt an operational approach to management instead of a strategic approach to management," says Edmond Nartey, my uncle, a seasoned entrepreneur.
Well, the economy is bad so what most businesses do is to look for ways and means to keep surviving. While they are doing this, they forget to develop a strategic long-term approach to growing and developing the company.
Many companies have no clear plans—they just operate on day-to-day basis, hoping to do well. But that's not the way out. The way out is to "Confront the brutal facts of reality" says Jim Collins. Ask the hard questions:
What do we do to make the company stronger and stronger?

How do we strengthen the company?

How do we make the company great despite the economy?
To improve the business, five core things must be focused on in the strategic plan. Instead of just cutting costs, laying off staff and juggling daily business operations, companies must look at seven (7) core things ion their strategic plan.
Mission: Why are we in business? What's our reason for existence?
Core Values: What do we stand for? What are our core principles for doing business?
Vision: How do we see the company in the near future?
Goals: What measurable steps do we take to create the ideal future?
Objectives: What actions must we take now to turn things around?
Team: Who or which people needs to be on the team to achieve the company's mission, core values and the overall vision?
Management: What must be changed, removed and eradicated? What new systems, structures and policies must we adopt to grow the company?
A clear strategic plan must be developed to turn the company around and move into the next level.
Make the Customer A Top Priority
Without customers, you have no business.
To turn a company around in bad economy, you must focus on how to delight your customers.
Warren Buffet said, "Don't satisfy your customer, delight your customer. I've never seen a company with delighted and happy customers that failed."
In a bad economy, what you want to do is to keep your current customers by delighting them, while at the same time increasing marketing and promotions to get new customers.
If you focus on your customers and how to delight them—you can develop high customer loyalty that would enable you to grow your business. To do this, you must improve your customer service, value and offerings to the customer.
You have to get closer and closer to the customers. You must think about pleasing the customer all the term. You must think about building a stronger relationship with the customers all the time. You must think about being more caring to the customers all the time.
The entire team must be focused on delighting the customer. Everybody in your company must think in terms of the customer—they must think to deliver services or products with exceptional excellence that would make the customer to love the business.
Focus Your offering, Instead of Diversifying
In a bad economy, you don't have to diversify—you have to focus on what works.
Focus your business on products and services that are selling in the market place. Close down line of operations that are generating loses and cash outflows. Focus the entire business on what the customer wants and needs.
It's recipe for disaster to focus on products that aren't selling. So stop doing what is not working and focus on doing what works. Close down operations that are continuously leading to losses and focus on what on what is really working.
At the same time, study your customers and figure out what they would need in the near future. Keep thinking in terms of the customer and focus on serving the customer. You need to focus on the top three (3) income-generating products/services.
Do not diversity, focus the business on what works. To turn a company around in a bad economy, you must focus on your core competence—what the company can be the best at. Don't focus on what can just make money. Focus on which areas the company can become the best in the industry at—areas where customers know you are the best at.
Increase Public relations, marketing and sales
Finally, you must focus on increasing public relations, marketing and sales.
In a bad economy, many companies try to cut back on advertising, marketing and selling activities. They reduce their sales force, cut back marketing budgets, and reduce external communications. But that would rather lead to declining sales.
To increase sales in a bad economy, you need to focus on increasing your public relations, marketing, and sales activities.
If there are legal issues with government bodies, they must be addressed and ironed out. You want to make sure that all legal issues are addressed so that the government agencies do not stop the business operations and weaken customer and public confidence—which in turn threatens the survival of the business.
You must have a great leader, the best team, a well developed strategic plan that makes the customer the priority and focuses on what the best income-generating products/services that the company can be the best at. Once this is in place, effective external communications must take place through aggressive marketing programs.
If we can work on all these 7 areas, we can turn a company around in a bad economy.
Visit Our Online Store & Try Our Result-Driven Digital Marketing Packages.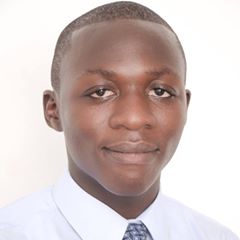 Francis Sabutey is the founder and CEO of Think Expand. He is an SEO copywriter, top-notch blogger, and social media strategist. He has a strong passion for business and marketing content creation with 4+ years of professional experience in copywriting, SEO and social media strategy.  Every year, he works with his team to create over 2,000 articles for clients in the US, UK, Canada, Australia, South Africa, Nigeria, Kenya, and Ghana. To reach him, shoot an email to francis@expandgh.com or call/WhatsApp +233548334499.