Hooray, we're now in 2018.
There's a lot of hopes, dreams, ambitions, resolutions and ideals. We all trust and hope to move our lives to the next level by the close of the year. We desire to get better, bigger and bolder than we were before.
In view of this, there'll be many preparations. Many folks will be embarking on vigorous prayers, fasting and other spiritual exercises. These are all good as they prepare our inner self to be able to whether the storms of the New Year.
However, there're some core habits we must avoid if we really want to be successful in 2018. Habits are what really make us who we are. Our corporate and personal success is the result of our values, beliefs, ideals, habits and behaviors.
Brian Tracy, the success coach said, "Successful people are simply people with successful habits" and Robert Gilbert emphasized by saying, "First we form habits, and then the habits form us. Conquere your bad habits or they'll conquer you." To be successful, there are some habits you must avoid!
A dramatic, sporadic change in 2018 which will result in a bigger and better life will mean to change your habits. In view of this, I thought to research and clarify the 5 habits you must avoid in 2018 to have a successful and prosperous New year.
Distractions and Unproductive Activities

Laziness, Procrastination and Irresponsibility

Making Excuses, Blaming and Complaining

Relationship Sabotaging Behaviors

Complacency, Mediocrity and Being Comfortable
Habit #1: Distractions and Unproductive Activities
I personally believe that the greatest obstacle to success is distraction. I believe that if we can avoid distractions and focus on our goals we'll achieve remarkable success. Success often lies at the far end of focused attention towards core values, goals and objectives.
But how can you be distracted if you don't have clear values and goals for yourself? If you don't have clear goals and objectives, you can't be successful. If you're not clear about your core values, beliefs and objectives, you'll be distracted by the noises of the world.
Sunday Adelejah said, "Eliminate all distractions and focus on things that add value to your life." Winston Churchile added, "You will never reach your destination if you stop and throw stones at every dog that barks."
That means you have to pay attention to your attention.
You must avoid all kinds of distractions from the media, social media, friends, community and the world around you. Simply focus on your core values, goals and objectives and success will meet you on the road.
Habit #2: Laziness, Procrastination and Irresponsibility
If you're going to be successful in 2018, you can't afford to be lazy, procrastinate and shirk your responsibility. This is one of the habits you must avoid if you really want to achieve some big things in your personal, business and professional life.
2018 is not a talking year, it's a doing year. It's a year of talking less and doing more. So if you put on progress retarding habits such as laziness, procrastination and irresponsibility into your year, you aren't going to end up successful.
Someone said, "Procrastination is like masturbation. At first it feels good, but in the end you're only screwing yourself." Edward Young also made it clear by saying, "Procrastination is the thief of time: year after year it steals, till all are fled, and to the mercies of a moment leaves the vast concerns of an eternal scene."
Laziness, procrastination and shirking responsibility will steal your dreams, hopes and ambitions. The only way to deal with them is to overcome them. Get on your goals. Get on your objectives. Get moving. Make your dreams happen! Employ diligence, responsibility and effort on your goals and make it happen!
Habit #3: Making Excuses, Blaming and Complaining
If you're going to make your dreams a reality and achieve your goals, then you must avoid making excuses, blaming and complaining. Nothing will happen for you until you change your perspective and approach in life.
You can't complain about the past. You can't blame others for what could not happen. You can only learn from your past, glean some lessons and get moving. You have to get moving forward in your life. Excuses don't make successes!
Benjamin Franklin once said, "He that is good for making excuses is seldom good for anything else." That means you're actually making yourself good for nothing by making excuses. Overcome your problems, obstacles and challenges instead of running away from them through excuses.
Nobuhiro Watsuki said, "Idiot. Which road do you take when you're running from something weaker than yourself? Or maybe you're the one looking for an excuse to back out;" and Jordan Belfort also noted by saying, "The only thing standing between you and your goal is the bullshit story you keep telling yourself as to why you can't achieve it."
Habit #4: Relationship Sabotaging Behaviors
Life is about people.
And people are bonded through relationships. To be successful in your life, you have to learn to maintain your relationships—spiritual, work, home, church and business. To be able to do that you must avoid all kinds of relationship sabotaging behaviors.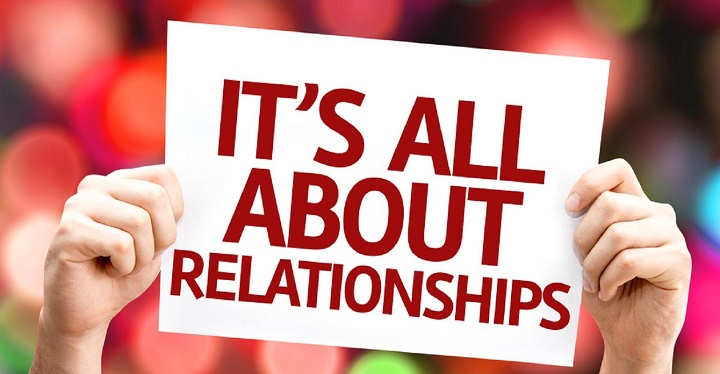 Relationship sabotaging behaviors are simply those behaviors which slowly, painfully destroy valuable relationships either intentionally or unintentionally. Behaviors such as envy, jealousy, back biting, ungratefulness, incautiousness, greed, selfishness, anger, hatred, bitterness, cruelty, hurting others, unkindness, revenge, pride, arrogance and many others.
You can't have success without having good relationships with people around you. And you can't have good relationships with the above relationship sabotaging behaviors. You have to rid them off your personal, social, business and professional life!
On relationship sabotaging behaviors, Jon Foreman uttered the following words:
"Greed, envy, sloth, pride and gluttony: these are not vices anymore. No, these are marketing tools. Lust is our way of life. Envy is just a nudge towards another sale. Even in our relationships we consume each other, each of us looking for what we can get out of the other. Our appetites are often satisfied at the expense of those around us. In a dog-eat-dog world we lose part of our humanity." 
Habit #5: Complacency, Mediocrity and Being Comfortable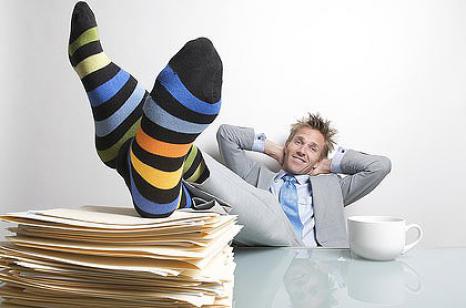 One of the crucial habits you must avoid in 2018 to do bigger things is complacency, mediocrity and being comfortable. Success is good, but if you don't take care, your successes will make you complacent, comfortable and mediocre.
To move forward, you have to move forward.
You have to move forward in your knowledge, understanding and wisdom. You can't afford to be in a new year and be using old and unupdated knowledge in your life, work and business. You have to upgrade your knowledge and skills!
To do this, you have to read new books, research some new things, make new enquiries, take some new courses and learn something new from what has been done. Break out of complacency! Break out of mediocrity! Break out of complacency!
"Nothing in all the world is more dangerous than sincere ignorance and conscientious stupidity," said, Martin Luther King, Jr. To do better, you must know better. You have to learn some new things and apply them to what you're doing if you really want to get some new results in this New Year.
To do well in 2018, you must simply avoid these habits:
Distractions and Unproductive Activities
Laziness, Procrastination and Irresponsibility
Making Excuses, Blaming and Complaining
Relationship Sabotaging Behaviors
Complacency, Mediocrity and Being Comfortable
If you fail to avoid these habits, they will make you unproductive and unsuccessful. Remember what Brian Tracy said, "Successful people are simply those with successful habits." So if you really want to do some big things in 2018, these are the 5 habits you must avoid!
Outsource Your SEO Copywriting
Whether you are a blogger, web designer, SEO agency, I can help you with all your SEO copywriting. You'd be really shocked about the quality of work that you would get.  Over the years, I have refined the content writing process and developed a system of getting the job done right.
You can trust your content is in the right hands and the job is going to be done well. Outsource all your content writing services to me. Please, let me help you to get the job done right. The following are some of the areas that I can help with your content writing services.
Bulk SEO Articles
Product Description Writing
Company Profile Writing
Web Content Writing
"About Page" Writing
Press Release Writing
Blog Writing
Sales Page Writing
Content Re-writing
Landing Page Writing
Article Submission Services
Get in Touch Now
I look forward to hearing from you soon.
Please get in touch today with all your web and SEO copywriting needs. No matter the size of the project, I have the expertise to deliver.
Thanks a million.
Cheers! And Keep Moving Forward!
I'd Love to Hear from You
Email: francis@expandgh.com
WhatsApp: +233 548334499
Facebook: https://www.facebook.com/sabutey.francis
Website: http://www.expandgh.com
Subscribe for business development and digital marketing insights, tips and strategies to grow your business.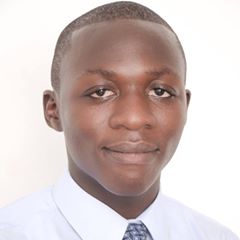 Francis Sabutey is the founder and CEO of Think Expand.  He is an author,  digital entrepreneur, digital marketer, top-notch blogger, and a social media strategist. He and his team works with local businesses and organizations to use digital marketing to attract more customers and build strong brands.  To reach him, shoot an email to francis@expandgh.com or call/WhatsApp +233548334499.