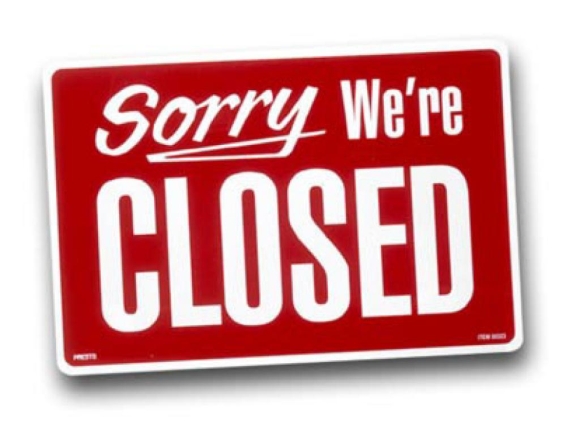 Businesses are the bedrock of every continent.
When businesses grow, there is an increase in disposal income, unemployment reduces, social vices go down, GDP growth of countries soar and people live better lives.
To transform the African continent, one of the cancers that must be dealt with is the cancer of business failures. If the African continent is going to grow buoyant, then all efforts have to be put in place to reduce the business failures looming on the continent.
JOIN OUR E-COMMERCE DIGITAL MARKETING NETWORK!
Receive weekly insights on WhatsApp to attract more customers, generate more sales, explode your sales targets and grow your business online!.
According to the 2016/2017 Global Economic Monitor Report, Africa reports the most positive attitudes towards entrepreneurship and business development. The report states that three-quarters of the African working-age adults consider entrepreneurship a good career choice while 77% believe that entrepreneurs are admired in their societies.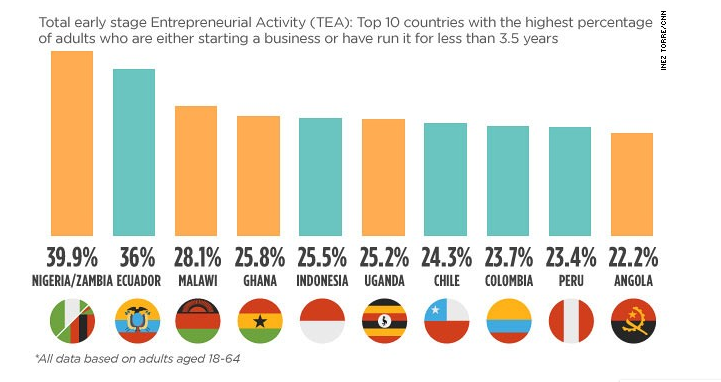 But you see, just having a positive attitude toward entrepreneurship and business development is not going to cure the plaque of business failures in Africa. The growth of businesses in Africa is tied to the GDP growth of the African continent.
The International Monetary Fund Annual Report indicates that Africa is 6th country in GDP growth chart of the world's continent. We can't consider Antarctica in this case. This means that the African continent comes last in the economic growth of the continent.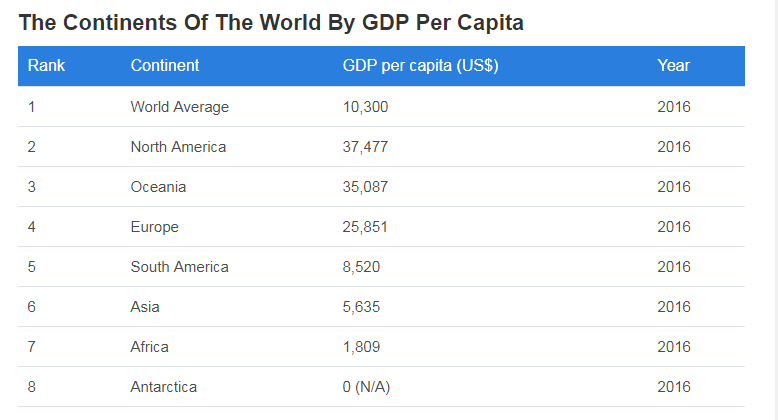 Even though there is a high rate of business startups in Africa, many of those businesses fail before they reach their fifth anniversary. Malawi, Angola, and Uganda are reported to be the leading countries with a high rate of business failures in Africa.
If businesses succeed, African countries will succeed and the continent will soar high.
So let's tackle the issue of business failures in Africa. If we deal with this issue, the continent will grow and the GDP growth of Africa will soar high.
Well, here are the top 10 causes of business failures in Africa.
Starting Business With the Wrong Reasons
Many businesses actually fail before they are started.
This is because the entrepreneurs starting the business, start the business with the wrong reasons—so they don't build up enough fire to weather the storms of everyday business life to succeed.
In a typical case, you'll see a mechanic working for his master. He becomes tired of the master and the rigors of following orders and receiving low pay for the work he does. So he quits his job and starts a business for better financial prospects.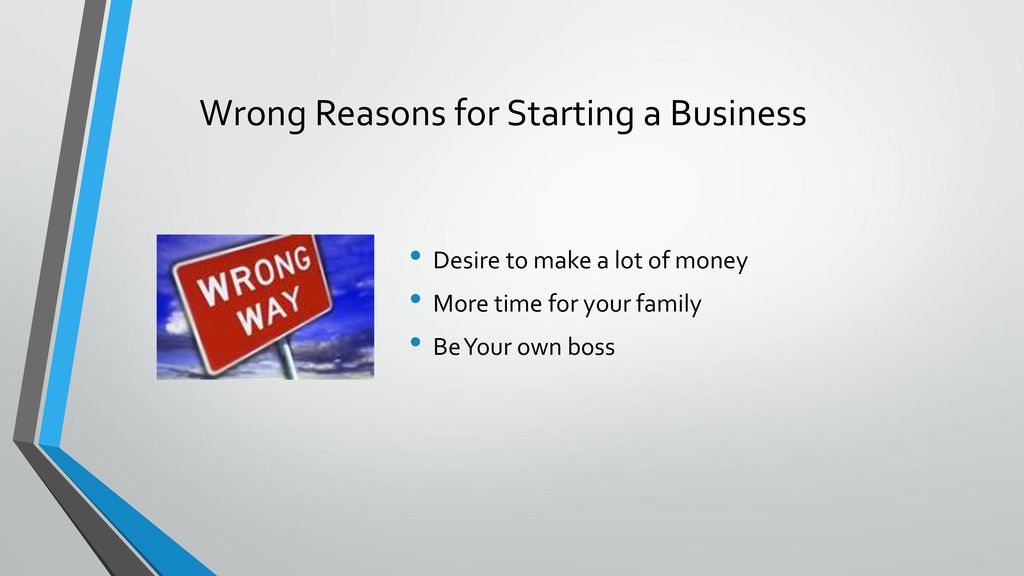 This is the first recipe for disaster—when businesses have been started just to make money, to take care of the family, to raise money to buy something, to make ends meet and to be your own boss. These are all shallow reasons to start a business which eventually leads to business failures.
Multimillionaire Entrepreneur, Robert T. Kiyosaki states that every business must have a spiritual and primary reason for being in existence. The primary reason is to make money but there must be a spiritual reason for a business's existence beyond making money.
The spiritual reason must be to fill a need for a target group of people. And when a business fills that need well, the business will succeed, make money and the profits will follow. Too often many African business people just start businesses to make money, no wonder many fail before they reach their fifth anniversary.
Being Too Focused on Product Instead of Building the Company Around the Product
It's a pity, today's African emerging entrepreneur thinks because he can make XYZ product, then he can build XYZ Company. Building a product is different from building a company. Many a time, a lot of entrepreneurs confuse product ideas with building a company.
No wonder many of products launched in the market, fail faster than the product designer thinks of. A product or service is what a business sells to the customer, but the business is the entity that provides that product/service.
At the early stages of business development, many African entrepreneurs focus too much on their product/service instead of designing and building the company around the product. In the book, Built to Last by Jim Collins and his partner, they noted that the ultimate creation of an entrepreneur is the company, not the product.
Well, that means African entrepreneurs will have to focus on developing their organizational structure. Focus on designing the company as well as the product. Instead of thinking of product only, think of what kind of company you want to build, how the company will behave, what the company will be known for and how the company will thrive in the market place.
No Clear Core Values Running the Business
One of the most drastic reasons for business failures in Africa is the failure of many African entrepreneurs to know what a business is. Many think that a business is a place where you go to work. This is a fatal assumption.
A business is not a place where you go to work. A business is not a not an office. A business is not equipment or people working together. That is not a business!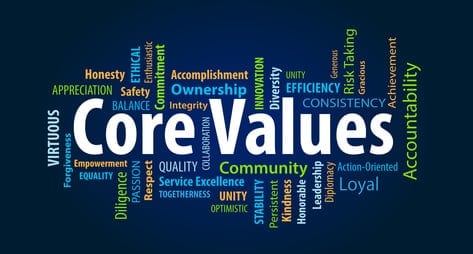 A business is a set of systems run by an individual or group of individuals with its own core purpose, core values, and vision working coherently to satisfy the needs of the people it has been created for while generating profits to facilitate further operation.
Every business is actually a separate entity on its own.
As such, the business must have its own core purpose—the original reason for existence and core values—clear guiding principles for operation. In Jim Collins and his co-author's work in Built to Last, they stated that established companies have clear core values that guide and govern their operations.
Core values are not compromised. They are not changed. They are fixed, constant and the same throughout every generation of the business's existence. But here we are with many African companies just operating and running with no clear core values—no wonder many of those business folds!
Unprofitable, Unscalable, Unleverageable Business Models
When you study why many small businesses fail, you'll realize that many of them don't even know what a business model is nor do they have a profitable business model. Because many African businesses don't have a profitable, scalable, leverageable business model, they don't expand and grow.
They rather decline.
Established and successful businesses have protected nitch. They are leverageable. You can expand that leverage into many countries in the world. Apart from that, the business is highly predictable. Why? Their business model!
A business model is simply how the business runs and makes a profit. First of all, the business must exist to serve and fill a particular need for a group of people. Then the business must have a sustainable way to generate revenue and accrue profit in serving the people.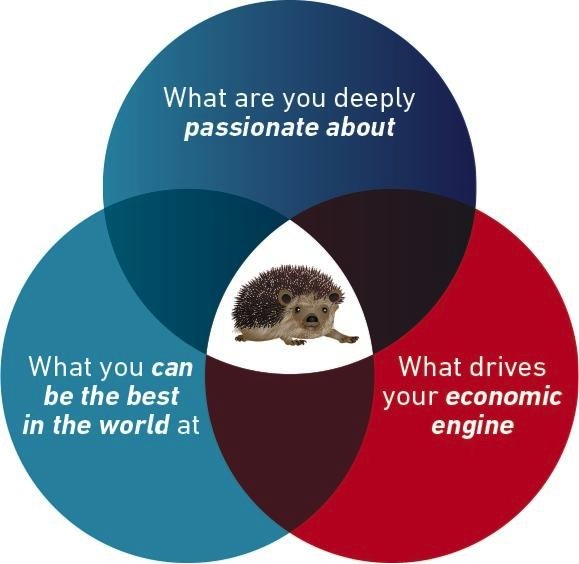 In Good-to-Great, the business model was referred to as the Hedgehog Concept. It is made up of three main things: What the business can be the best in the world (at the same time where it can't be the best in the world), the passion and drive of the company and finally the economic denominator.
What's your economic denominator? What is the best way to make money for the business? The formula is profit/cash flow per x, where x stands for product, customer, agents or employees—depending on the nature of your business.
AT Think Expand Ltd, our passion is business development but we realize we can be the best in Africa by helping African businesses to leverage digital technologies for business development. And we run our financial engine by high profit per customer acquired.
That means we maintain our customers for long, serve them for long and thereby make more profit in the long term by serving a single customer. We focus on strengthening customer relationships for future and ongoing businesses. That's our business model. What's your business model?
Failure to Build a Business Team to Run Business Operations
One of the fatal assumptions of mediocre African entrepreneurs is that they can do it by themselves. Many of them think because they have electrical skills, they have all the skills and expertise needed to run and operate a business.
No!
It's amazing how many small businesses we have in Africa! High-level mediocrity, selfishness, and incompetence! The fact that a person has electrical skills does not mean they understand finance, accounting, sales, marketing, legal, taxation and many other components that make up a successful business.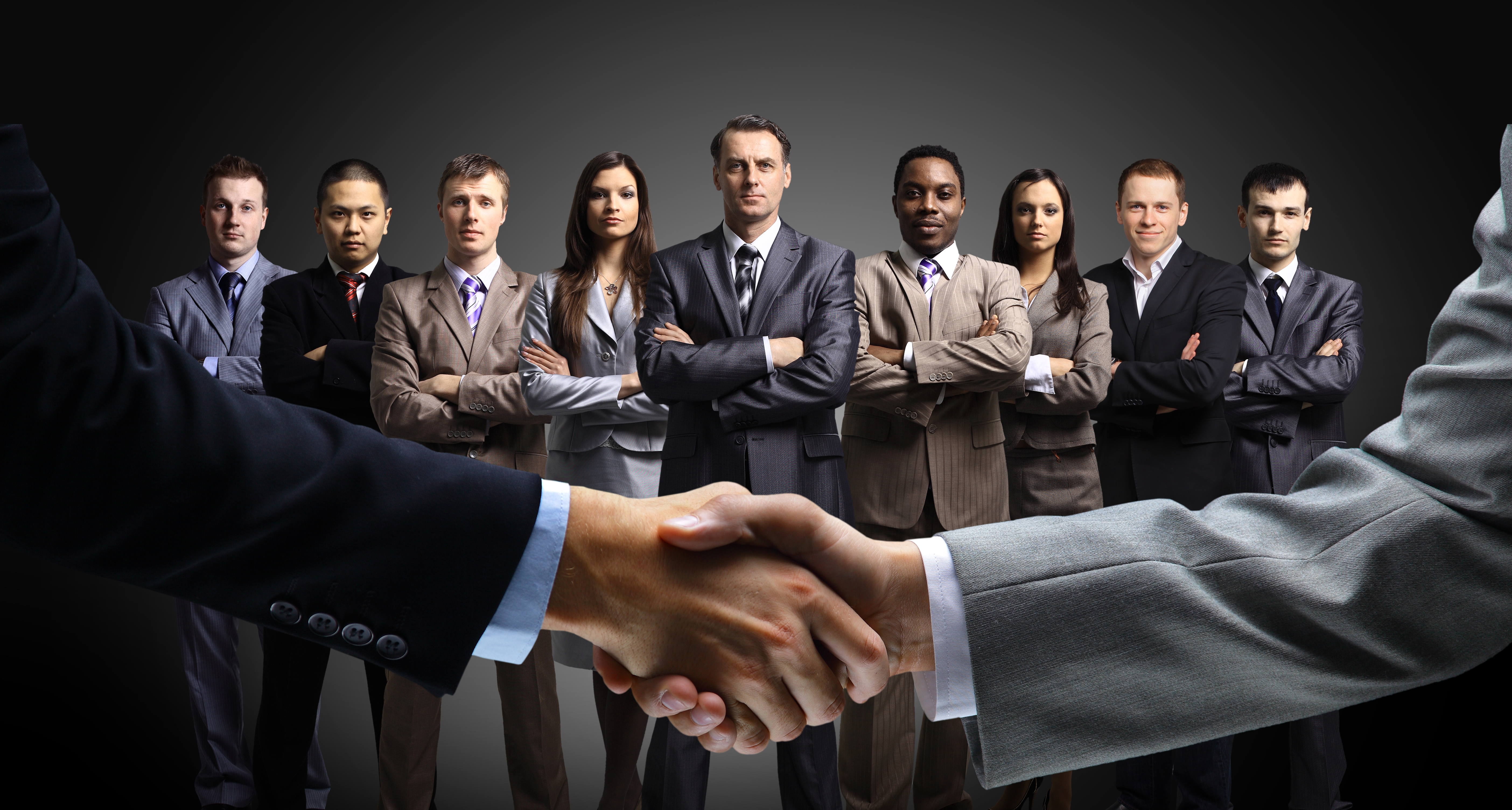 This is the more important reason for African entrepreneurs to identify their weaknesses and bring other people on board to fill in their weaknesses. Ideally, an entrepreneur is not a technician—an entrepreneur is a business builder, business developer, and business inventor.
Richard Branson, Chairman of Virgin Group said "An entrepreneur is not a manager. An entrepreneur is someone who is good at conceiving ideas, starting ideas and then finally handling over to the managers to manage while he goes off with the next business project."
A true entrepreneur is like a building contractor. He brings in the plumbers, electricians, builders and all the other experts on board to make the business successful. Ideally, small businesses should bring in specialists like bookkeepers, legal adviser and bankers on board from time to time to help shape the financials of the business.
You must also evaluate business growth and hire helping hands to meet the growing demands of the business. Delegate! Delegate! Delegate! Grow the business to the point where the technical works of the business can be fully delegated for other people to do so that you can focus on developing and growing the business.
Inability to Manage Cash Flow Properly
Cash is king in business.
When there's no cash, there will be no business. But you also have to realize that good cash flow is a product of a business whose cash flow is properly managed. Too often many small businesses fail because there is not enough cash to run the business.
It really amazes when you see one business, not doing well financially. Then the next day, a company comes to acquire the struggling business and turns it into a thriving profitable business with very buoyant cash flow.
What does that mean?
It means the problem is not poor cash flow. The problem is poor management of cash flow.
There are two cash flows in business—cash coming in and cash going out. To make a business financially successful, the cash coming in must be more than the cash going out.
To do this, African entrepreneurs must manage their debt/equity ratio, avoid running a business with too much and overloaded debt with no proper mechanism for generating revenue. That is a recipe for disaster. Develop more ways of collecting accounts receivables faster, encourage prompt and quick payments, control business expenses and manage bill payable well.
Gross Usage of Business Working Capital for Personal Purposes
Sometimes, you'll wonder whether business fund mismanagement has been injected into the DNA of some African entrepreneurs! Once their business generates more money, they spend the money on some frivolous things which do not add value to the business.
For most small business owners in Africa, the business belongs to them so they can spend the money anyhow. That's a sign of an armature entrepreneur. Entrepreneurs must pay themselves just as they pay their workers. They must understand that they are shareholders as well as employees of the company.
As an employee of the company, you must allocate a salary to yourself. As an investor/shareholder in your own business, you must allocate a dividend. However, during the formative stages of the business, you must delay talking dividends, reduce your salary and focus on reinvesting profits back into the business to grow it.
It's shocking to see many African entrepreneurs go for new girlfriends, buy new cars and cruise around with their girlfriends when their business booms with cash. When you do that you are starving the business and the eventual result is a business failure!
You waste the working and reinvestment capital on frivolous personal expenses and expect the business to do well! No! It does not happen that way!
Improper Entrepreneurial Business Training & Education
Knowledge is power.
You can't be operating your business on old, un-updated and obsolete knowledge and expert your business to grow. No! It does not happen like that. The more the entrepreneur learns, improves and grows the more the business also grows.
Inc. Magazine noted that the game changers, ultra, and mega-successful entrepreneurs read about 4 or 5 books per month making an average of 52 books in a year. Bill Gates reads about 50 books per year, Mark Cuban reads about 3 hours per day and Warren Buffet reads about 500 pages per day—as reported by Huffingtonpost.
While successful entrepreneurs are educating, training and developing themselves so that they can shake things up, rebuild the companies, restructure their companies, provide more jobs, increase profitability, invent new products and become the leaders in their field, the lazy ones read about 3 to nothing books in a year.
African people are noted to be people who don't like reading.
No wonder many African entrepreneurs have developed this habit of not reading. Instead of continuously reading, learning, growing and developing their businesses, they use their old stinking knowledge to run the business.
Failure to Advertise, Market and Promote
Don Sexton, author of Marketing 101 noted that many business failures are simply marketing failures. He said, "Many small businesses don't think about marketing. They do not target their efforts to specific customers or position their services on specific benefits. They simply open their doors and hope for the best."
This is what many African businesses are doing. They simply open their doors and hope for the best. They don't think about marketing, but they think about making money. What a pity! Businesses are failing in African because the grounds work in marketing have not been done well.
Marketing is a complicated function of a business. It involves targeting customers, product designing, pricing, promoting, and distribution. When the marketing function of business hits running well, sales will always follow naturally.
Blair Singer, a global sales trainer and author of Sales Dogs advised, "The more marketing you do, the less selling effort you have to deal with. If you currently spend equal time selling and marketing your product or service, and then decide to invest twice the amount of the time marketing yourself, your product or service, then you will end up expending half the effort."
It is really amazing! Even with all the technology revolution in business, many African businesses are still not developing ways to leverage digital technology to market, promote and grow their business. They become complacent and comfortable with where they are so they fail to do new things that bring new results into their business.
Failure to Develop a Successful Customer Acquisition Sales Model
Marketing is different from sales.
While marketing promotes your business, sales are what builds a relationship with customers. Many African businesses doing marketing have not yet developed a customer acquisition sales model to ensure that they are continuously getting and keeping their customers.
When sales go down, business goes down.
Marketing supports sales, but a sales strategy and a sales team have to be put in place to ensure that the business is always generating leads, nurturing leads and converting the leads to customers—throwing off cash continuously into the business and making it profitable.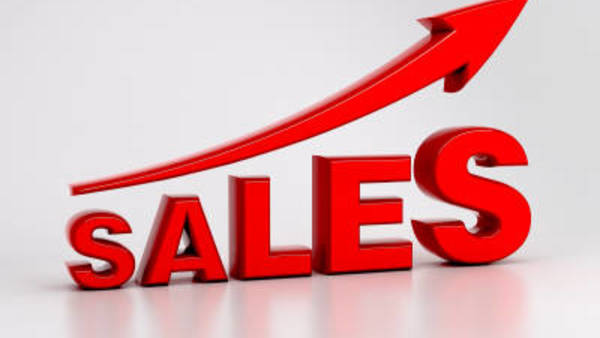 Many African businesses don't have a selling strategy. They don't even plan on building a sales team. They just open their doors and hope for the best. And you see, life does not run like that. Success does not come to those who wish for it. Success comes to those who work it.
If you want more sales in business, work for it.
To reduce the alarming rate of business failures in Africa and promote business growth on the continent, business people must sit up. They have to re-strategize and re-engineer their businesses; they have to build great business teams, develop their skills, incorporate good core values, manage cash flow well and run the sales communications very well.
Visit Our Online Store & Try Our Sales-Driven Digital Marketing Packages.
[woo_category_slider id='5542′]