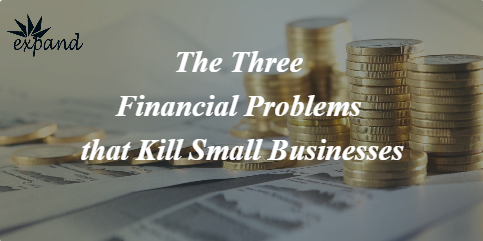 No matter the kind of business you run, you can't do away with finance.
Business is basically a mixture of finance, marketing and operations. When you market, you get customers. When you serve your customers through operations you get money, the next step is to manage the money so that the business can continuously run effectively.
But the finance level is the level that hits small businesses a lot.
When you go to school, you receive a report card that shows your academic performance. In business, your accounts department sends you a financial statement—basically your profit & loss statement and your balance sheet—which shows the financial health/performance of the business.
The mission of Think Expand is to promote business growth through digital technologies.
So we want to leverage digital marketing to promote the growth of small and medium-sized businesses which we serve. But then we've realized that business growth cuts across several angles one of those is finance!
Cash is king!
In reading Peter Drucker's book on the essentials of business management, he clarified the three financial problems that kill small businesses. From experience, I can personally confirm these financial afflictions:
Lack of CashFlow

Inability to Raise Capital for Expansion

Loss of Control with Expenses, Inventories and Receivables
Lack of Cash Flow
Nothing dries up a small business like cash flow.
It's very hard when your business is recording profit in your books but you don't have cash in the bank. You have a high level of account receivables which is a record in your asset column but not enough liquid cash to run the business.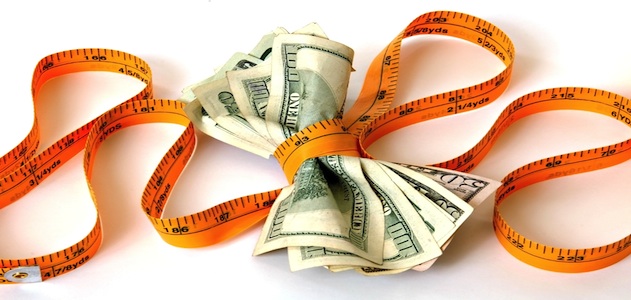 This is the first financial affliction that endangers the health of small businesses. And the problem is that many entrepreneurs focus on making profits instead of generating consistent cash flow. And you know "cash flow" is different from "profit".
Bad cash flow is when it takes a long time for you to receive cash from your customers. This makes the business to suffer cash crises in the temporal. External cash must be required to run operations or else the business will run off the ball.
Good Cash Flow is when it takes relatively nothing to less time to collect cash from your businesses once service has been delivered. This ensures that your business has cash available to take care of the expenses and keep the business afloat.
It is also necessary to put in financial policies and structures such as cash flow analysis, cash flow forecasting, cash flow recording and proper cash management in place to ensure that the small business takes control of its cash positions!
Inability to Raise Capital for Expansion
One of the problems of small businesses is that they fail to grow.
There's nothing wrong with having a small business, but there's something wrong with having the small business stay small. The small business must be expanding, growing and flourishing continuously. That means focus on expansion.
But you can't expand a small business without additional capital.
Grant Cardon said, "You need new revenue for funding." And Peter Drucker said, " Growth has to be fed. It requires new cash and capital." That means a small business must devise ways and means to fund the expansion and growth of the business.
Ideally, there are three main ways to expand and grow a small business:
Get more customers

Get existing customers to buy more by providing more values

Get into a new market with new products lines
Getting more customers requires you to invest in salespeople, advertising, promotion and marketing campaigns. Getting existing customers to increase purchases means you have to add more value to your products and services which requires some level of capital. Getting into a new market with a new product means investing in product design and development!
Whichever way you choose, you need to invest in growth. The financial problems that kill small businesses starve their funding and prevent them from raising additional capital for funding.
A small business must seek credit lines like long term debt for growth, look for financing partners for funding, increase sales to raise capital, save existing funds for funding and use other means to raise capital.
Raising capital means the small business must become credible, ethical, creditworthy and financeable!
Loss of Control with Expenses, Inventories and Receivables
The last financial affliction that endangers the health of small businesses is a loss of control over expenses, inventories and receivables. This is a very critical area that requires very serious observation. If the business loses control over expenses, excessive spending will drain the business!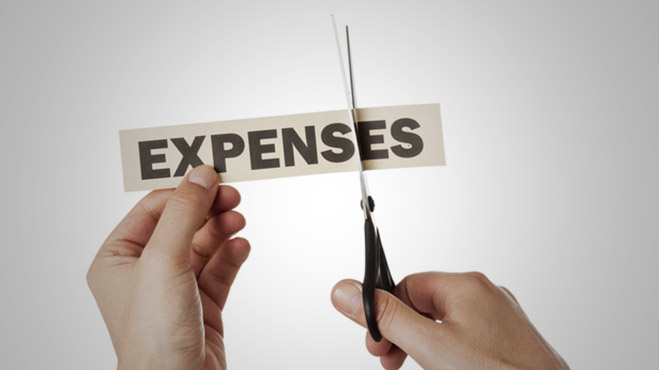 Inventories need to be sold to generate cash and fund the growing business. But if the inventories are not sold and lie down on the shelf, it will result in a cash drain. When your goods are not moving fast and selling quickly it will affect your bottom line—your cash position!
One of the critical controls is control over receivables. How I wish to run a business with no account receivables. But this will often come along as you run your business. So it is very important to find a way to manage the account receivable by putting systems and policies in place that keeps track on the account receivables of the business.
So to keep the business afloat, it is very important to handle the three financial problems that kill small businesses. You have to manage the cash flow of the business very well, plan for funding and find new ways to raise capital for expansion and then you control expenses, inventories and account receivables well so that the business can stay afloat.
Once these things have been put in place and you add our digital marketing into your operations, this should skyrocket your business!!!
Take your business to the next level through the Advanced Digital Marketing Program. The Advanced Marketing Program is marketing, sales and brand development solution designed to market and promote your business growth by leveraging web design, web analytics, blogging, social media, SEO and copywriting.
Visit Our Store & Try Our Result-Driven Digital Marketing Packages.