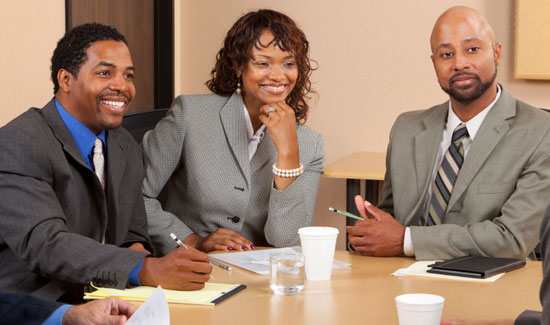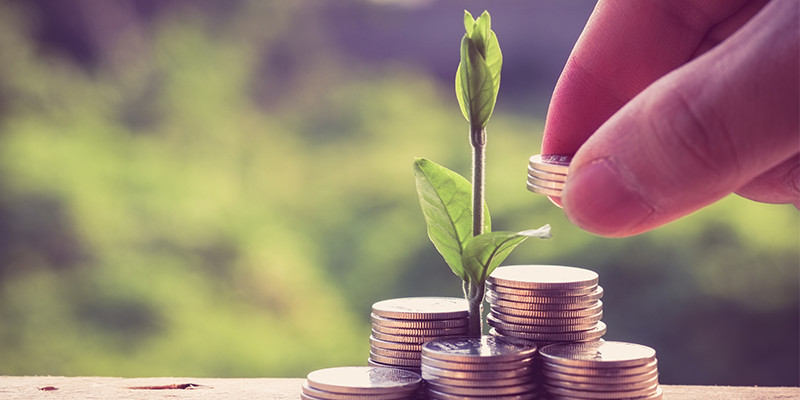 One of the fundamental tools to raise money for a business is a business plan. But you have to learn how to raise money using a business plan. You have to learn how to research, write a business plan and pitch investors to get your business funded and off the ground!
Raising money for your business is almost the same as convincing a customer to buy your product or service. If done well, you can raise your intended capital and get your business going. You have to do your homework and be clear on the business before going to pitch the investors for money.
Well, here are top 7 steps you can follow to raise money using a business plan from investors.
Step#1: Do Your Research
If you want to invest in your business, understand that you are risking your life, the life of people who will be working for you and your investors' money. That means you have to research—investigate the business idea before you invest money into!
Do your market research to ascertain the level of demand in the marketplace; do your operations research to find the best way your business will deliver; do your financial research to find the start-up and the operational expenses of your business; do the legal research and know the legal requirements for your business! Do your homework!
Step#2: Analyze Your Research
Once you have done your research, the next step is to analyze your research. Ensure you have done the grounds work well. Remember that business built upon wrong assumptions will ultimately fail but business built on facts will survive the test of time!
Analyze the research finds with a team and find out how those research findings fit into your business project. Check and find out how that research information can be used to write your business plan, build and grow the business.
Step#3: Write Your Business Plan
Once you have analyzed your business research, the next step is to develop your business plan. Develop a well-detailed and clear business plan based on facts of the market place. You can get a professional business developer to help develop your business plan and put all the essentials in place.
Your business plan must have all the necessary requirements to enable to convince and persuade your investors that the business is viable. So consider reading this: The Six Components of a Successful Business Plan.
Step#4: Find Investors
Once you have developed your business plan, you must find investors. Know that writing a business plan is just producing a product, finding a business investor is just like getting the product to the market place. So you must think like a marketer and salesperson to raise money using a business plan.
You have to check your friends, relatives, co-workers, angel lists, Gust Angel Network, Investor Associations, Business Associations and Private Business Groups. You have to understand that to raise money using a business plan takes time and patience.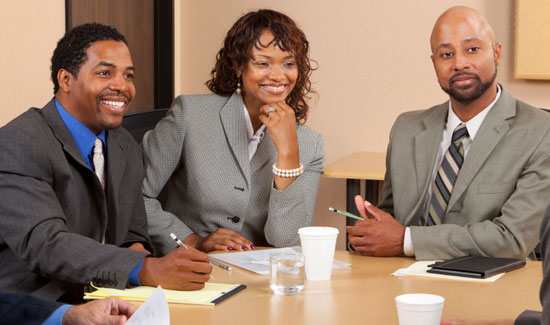 Investors who have passion for your business but do not have the time to build it are those who will eventually invest in your business! So find those investors who share your passion for the business.
Step#5: Make Presentations
Once you have found your investors—a couple of them—thank them for the opportunity and the schedule an appointment to make your business project presentation. Be on time and meet at the appropriate place, come with one or two of your team members to defend the business plan.
Make the presentations well. Ensure you have the business plan with you. Make a copy for yourself, your team members and the investor(s). Ask questions and answer all questions with clarity. If you have done a good work, your investor(s) will give you a promise note to invest in your business.
Step#6: Follow Up
You have made your presentation; your investor(s) loved your business and wants to invest in it. But a few weeks later, the money did not come in as they promised. This is not the time to give up! This is the time to follow up and persist until you get the time!
It takes persistence to find investors. It takes persistence to raise money. It takes persist to start a business. It takes persistence to grow a business. So you must use this opportunity to develop your persistence by following up again and again until you get the money!
Step#7: Do the Legal Work
One of the necessary steps to raise money using a business plan is doing the legal work once your investor(s) brings the money. If you do not do the legal work, it may affect the management and the operations of the business when it fails or when it thrives!
So get a legal practitioner—do the paper work. Prepare the shareholder certificate and issue it with a signature and a date. Indicate returns on investment, benefits and other terms and conditions of investors. Everything should be clearly spelt and documented!
In conclusion
Once you have got the money, you must use the money wisely and prudently to build the business. Make wise and prudent business decision so that you can make the business work. When you do that you will build your investor(s) reputation and they will be willing to invest in you the next time.
Well, sure you understand how to raise money using a business plan, what are your comments, insights, suggestions and questions? Kindly share them below and we will attend to all!
Anyway, no matter your business project: whether you are starting a business or restructuring an existing business, we can help you do the heavy work of doing the research and writing the business plan so that you can do later work of pitching your investors and raising the money for your business.
Contact Us
Expand Ghana
Email: [email protected]
Call: +233548334499