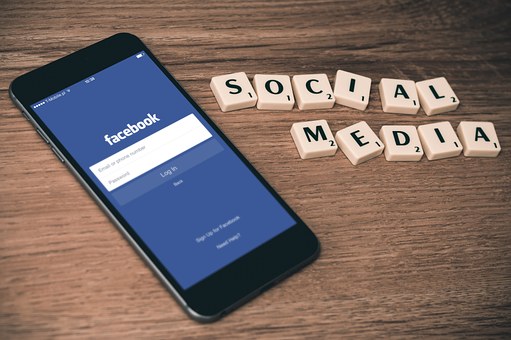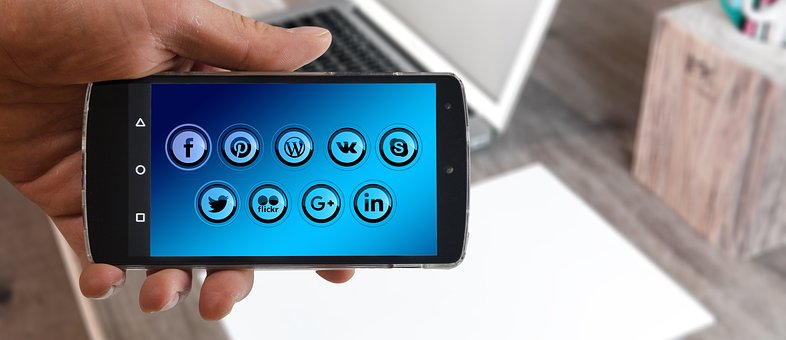 Grant Cardone, the sales expert and trainer  said, " If you are not tweeting, youtubing, facebooking, or using LinkedIn—If you are not using these free mediums to communicate with the world—you're not in the game! You're not in the game! It's more than selling or closing. This is because if I don't have anybody to pay attention to me, I cannot sell or close!"
I was completely mesmerized by what he said—quietly absorbing it. "Obscurity is the biggest problem your business has. There is no problem bigger than obscurity. It's not money; it's not financing; it's not price; It's not value; It's not packaging; It is one thing—OBSCURITY," he added!
Well, this means as a businessperson if you don't get people to pay attention to you, know your brand, trust your brand and build a sound relationship with your brand, you can't be in business for long. Your brand is more important than your products and services!
This is the reason you have to use social media to communicate with the world. Remember that the biggest market place in the world today—is not any physical location on earth—but the internet. And social media is the biggest communication platform in the world with over 3 billion users worldwide.
So as a business, you have to take social media seriously and develop a social media strategy for your business. Your social media strategy will help you to maximize the efforts you put into building your brand instead of just jumping in and doing it to do it!
Well what is a social media strategy?
A social media strategy is simply an action plan to leverage social media platforms to expand, promote and grow your business. The better your social media strategy, the better results you will get in the use of it.
So what must you consider when developing a social media strategy for your business?
Basically, there are 7-fold areas you must focus on when developing a social media strategy for your business.
Social Media Objectives
Social Media Content Strategy
Social Media Content Schedule
Social Media Channel Strategy
Social Media Promotion Strategy
Social Media Management Strategy
Social Media Management Team
Social Media Objective
Your social media objective is the core and the fundamental of your overall social media marketing. There are a lot of businesses and organizations—just posting with no objective. If you don't have any objective for your social media marketing, you're just putting effort in futility.
Well, there are five core objectives that every business must focus on. The area of concentration may vary from business to business—but the five core objectives still holds! The five core objectives of social media marketing are:
Customer Support
Lead Generation
Brand Awareness
Social Media Listening
Product Promotion
We will not go into the five core objective in this post. But you can watch out and subscribe for our blog for other digital marketing updates in this area and many others.
Social Media Content Strategy
Your objectives determine the content you create and post on social media. The content you create and post must help you to achieve your overall social media marketing plan. To do this very well, you must develop a clear social media content strategy for social media marketing.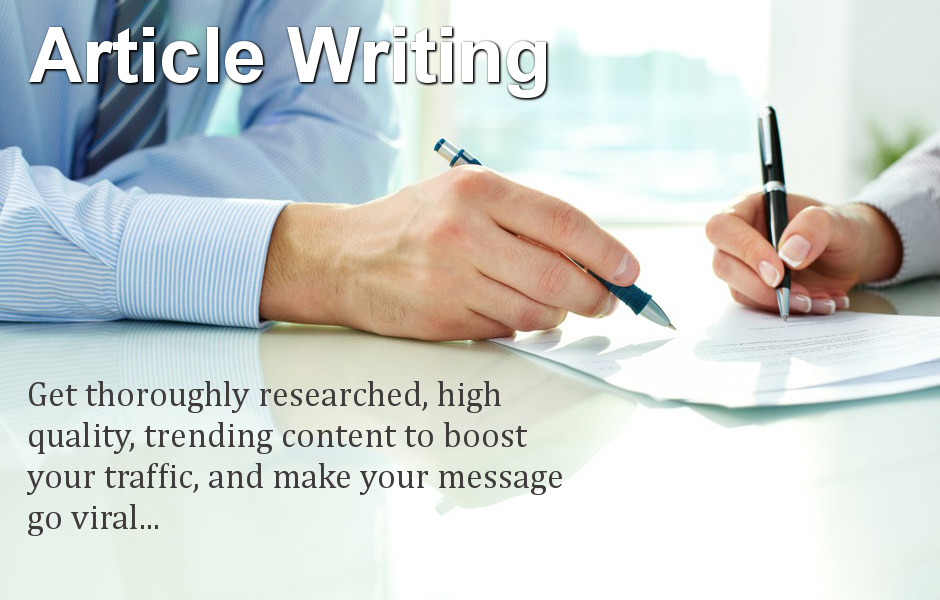 However, there are about eight (8) different kinds of content you can create, edit, publish and post to social media. Social media is always hungry for fresh, engaging, educative, entertaining and relevant content on consistent basis. So you must set your content standards as well.
The eight kinds of social media contents are:
EBooks
Articles
Case Studies
Industry reports
Videos
Podcasts
Inspirational Quotes
Promotional news
Please remember, that your business blog is the principle place for all your content development and content management. Your business blog is where you create, edit, and publish valuable contents. Then you use the share buttons on your blog to post them unto social media!
Social Media Content Schedule
Is one thing to know what to post and another thing to know when to create that post! Your social media content schedule defines exactly—your editorial calendar. It defines your frequency of content creation and content promotion.
The rule of the thumb is—the more attention you want from social media—the more you must create and post your contents there. And it is not just the frequency—the quality of your contents is also very important.
So develop a clear plan on when to post! Are you going to be posting—twice per day, thrice per day, per day, per week, thrice per week, per month or twice per month? Clearly state it and make it known. Your objective is what ultimately defines your content schedule. For example: If you want to generate interest and gain prospects through connections, you have to post at least once per day!
Social Media Channel Strategy
There various kinds of social media channels in the world. Each social media channel has its own objective and plan. So you must understand the social media channel—know their objective and strategy—and then figure it into your social media channel strategy.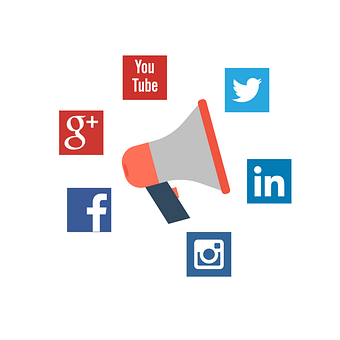 What ultimately determine the kind of social media channel you use should be your current and potential customers! Do a social media survey from your current customers and then find out where they hang around the most on social media. Then add that social media channel to your list!
The rule of the thumb is that—customers with the same demographic and psychographic profile—have the same customer behaviour. For example, if you're targeting business people, you have to use LinkedIn, Twitter and Business Facebook Groups!
Social Media Promotion Strategy
Your social media promotional strategy defines exactly how you will promote your content to your current and potential customers on social media. This strategy must highlight the steps you want to take to increase web traffic, engagement and exposure.
One way to optimize the promotion of your content is to insert share buttons on your blog that encourages people to share your contents. The share buttons can be located at the top, button or side bar of your blog. This will encourage readers to share the contents.
You have to also encourage your staff, friends, clients and business partners to share the contents. The more your content is shared, the more the exposure, attention, brand awareness, traffic and leader generation opportunities you get for your business.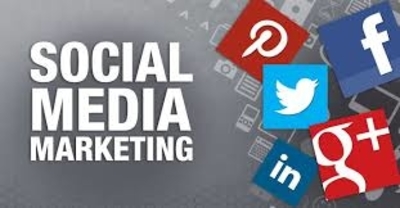 Social Media Management Strategy
Once you have got you objectives, content type, content schedule, content promotion and social media channel ready, the next thing to do is to develop a social media management strategy.
Your social media management strategy defines the process by which you manage your social media marketing function. Your social media strategy must have a step by step process by which contents are created, edited, published, and promoted. It must also outline how you engage with your social media audience!
There are basically four main processes that every business must include in their social media management strategy. This forms the management system of your overall social media strategy. The following are the core processes that must be worked upon in your social media management strategy:
Social Media Listening
Social Media Analysis
Social Media Action Plan
Social Media Measurement
Social Media Management Team
Your social media strategy is not complete without a social media management team. Your social media management team defines the group of people with the skills and expertise to execute your overall social media strategy to achieve your social media objectives and ultimately your marketing goals for your business.
Basically, your social media management team must include five different kinds of people skilled and trained to perform the varicose functions of your overall social media strategy. The five member management team includes the following personalities:
Marketing Manager
Blog Manager
Social Media Manager/Graphic Designer
Content Writer
Content Editor
You have to define the work to be done, who does what and how it is done. Once this is accomplished, the entire work can be managed ad monitored by your marketing manager against your marketing goals and objectives.
You can also define what you can do in your company and then outsource other functions to digital marketing agencies to find the best expertise and people to do the rest. This will help your company to focus on monitoring, managing and assisting to ensure the overall success of the entire social media marketing strategy.
Above all you must understand that social media marketing is a team work. Ken Kpogo, the business consultant said, "It takes a team to make a dream work". So understand that it will take a united, oiled, diligent and aggressive team to win in a noisy place like social media!
In Conclusion
Well, hope you understand how you can develop a social media strategy for your business. If you still have comments, questions and suggestions, you can leave them behind in the comment section and we will attend to them.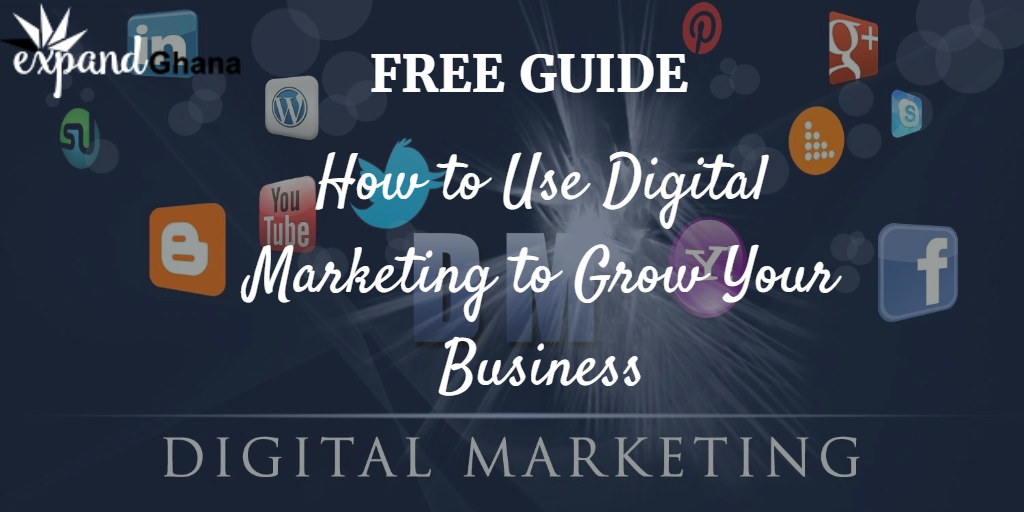 Anyway, if you need professional guidance to develop a social media strategy for your business, create a business blog for your business, create contents for your business blog or to outsource your social media management function, you can contact us!
Contact us
Expand Ghana
Email: [email protected]
Call: +233 548334499