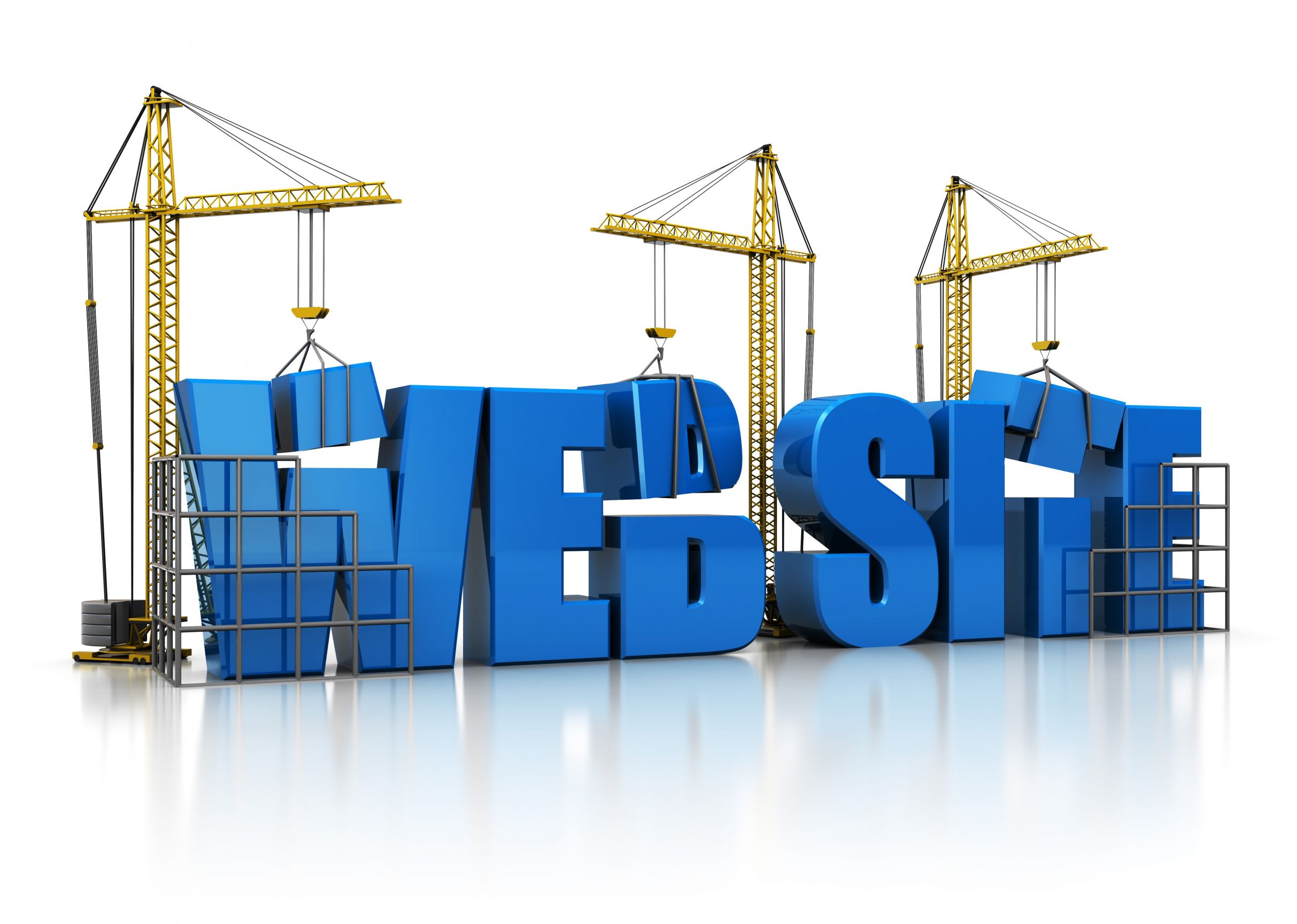 There is a tremendous shift in the way business is done these days. Nowadays, businesses can run successfully without even physically meeting clients. With the advent of internet, email, social media and websites, businesses literally run thousands of transactions annually at a lesser cost with high speed.
Having a website for your business is the first step to maximize the power of the internet to grow business  and transform business brands. But it is really shocking that many business owners and entrepreneurs pretend they don't know what's happening around them.
Susan Ward, a business writer and business consultant noted, "One small business man I spoke to told me that he didn't have a website because he wasn't looking for any more business. He's an electrician and as busy as he wants to be for the foreseeable future."
If you plan to grow your brand, then you can't slip away having a professional looking website for your business. You have to get a website for your business and update it regularly to build your brand and grow your business online.
Well, here are 10 importance of having a website for your business.
1. A Website Gives Your Business Online Visibility
We live in the internet age. We are actually at the beginning of this internet age. In the next 10 years, there would be tremendous digital transformation globally in the way people relate with businesses due to the internet power.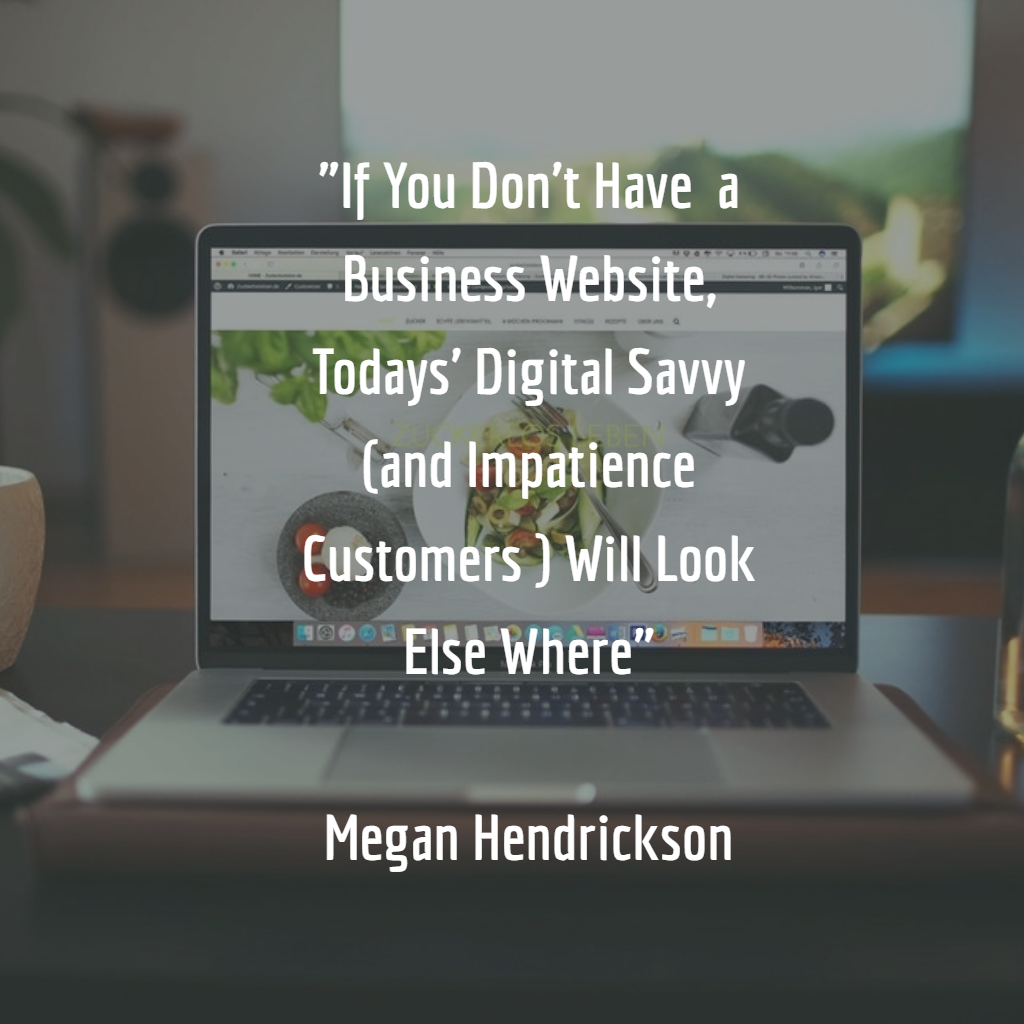 A website helps people to find your business online. A website helps people to locate your business across the globe when they are searching for businesses in your field.
There is a lot of competition in business these days, if you can't be visible for potential customers to see you, then what the heck are you doing in business? "If you don't have a business website, today's digital-savvy (and impatient) customers may look elsewhere," remarked Megan Hendrickson, content manager at Bluehost.
2. A Website Gives Your Business Credibility
Today, many small businesses and business executives have social media pages—but that cannot replace the place of a professional and well organized website. Social media is where your business can socialize and network with people on the social media platforms.
But your website is an online office where you transact business from. Many people now expects businesses—small or large—to have a website. Your website sparks confidence, credibility and success when people visit it. It shows your customers and potential customers that you are serious about your business and knows what you are doing. This builds trust to do business with you.
Susan Ward said, "Not having a business website raises questions in customer's eyes. Are you a technological luddite? Just still haven't gotten around to it? Or such a shoestring startup that you can't even afford to do this? All things you don't want people thinking about your business!"
3. A Website Helps To Showcase Your Business Expertise
Every business has a core competence and area of expertise. When a visitor visits your website, in 10 seconds he or she should be able to know who you, what you do and what you're about. This is why a powerful landing page is great for a website.

The most visit places on the web today are home pages and blog pages. A home page displays a business expertise and core competence—it showcases the mission, vision, core values, summary of services and business portfolio. It transforms your website into a digital billboard.
4. A Website Enables Webbrooming Prior to Business Transactions
In the olden days, if potential customers want to know about the services and benefits a business offers, they have to visit the office. Then the telephone came, so people can call the office and ask questions without going there.
Now the biggest shift of all time has come—the internet. With a website on the internet, potential customers, partners and investors can find your business online, do online search about what you do before visiting your office. If you don't have a website in place, do you know where these people would go to? Your competitor's website!
5. A Website Makes Your Business Accessible All the Time and To All People
You may close your office by 5.00 PM, but your website may still be running. If your website is still running, then it means your business can still be up even when all the workers have gone home. If you don't have a website, then it means once your office closes, your business has closed operation for the day.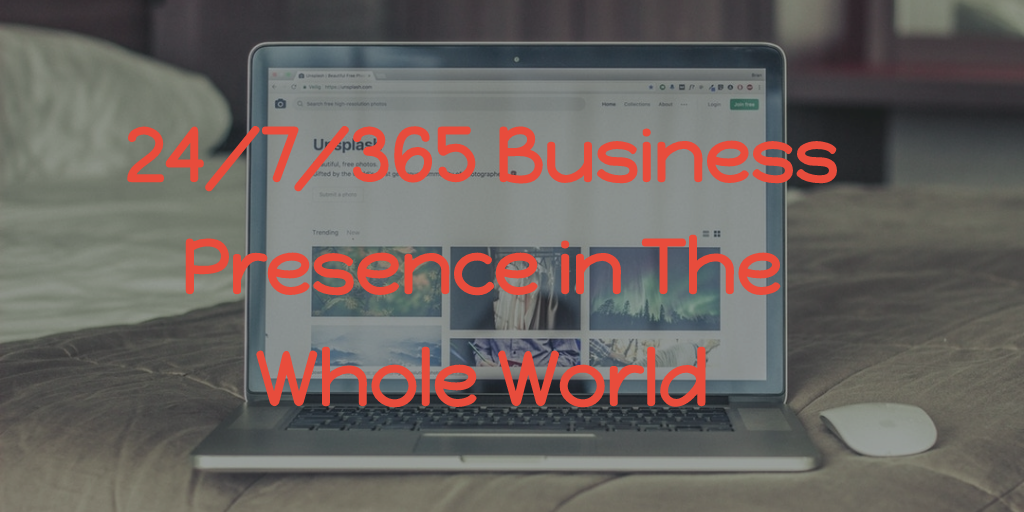 A website makes your business accessible 24/7/356. People can find your business and do business with you at anytime and anywhere in the world. With well optimized pages on your website filled with valuable information with digital tools, you run 50% to 70% of your business operations online.
6. A Website Helps You to Target a Wider Market for Your Business
Due to the internet power, you can't complain of not having or getting customers again. If you can't find customers locally, you can restrategize your business to reach a wider audience.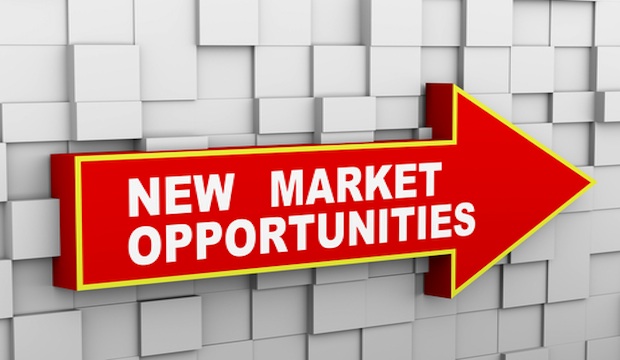 We have over 3 billion people worldwide using the internet today. If your business is local, and you have local customers, you can set up an online office—your business website—and make it target a wider market. If you can simply develop delivery systems, customer service systems and excellent management systems in place, your website can help reach more market!
7. Your Website Makes Advertisement Easy & Cost Effective
Your business website in itself is an advertisement platform. You can set up ads for your website that will run 356 days in the year. And the best of all is that it is FREE! You don't pay any one to put ads on your website. The more traffic your website gets, the more people view and see your ads.
With the help of social sharing buttons on your website, you can share those ads on social media platforms and even boost them to get more results.
If you run a blog on your website, then you can even promote your products and services in your blog contents. The more people read your blog, the more they see your ads.  The more people see your ads, the more it gets into their minds and the higher their rate of doing business with you over a period of time.
8. A Website Enables You to Update Your Customers
Your website is your online brochure. You can quickly update information about your products, offers and services on your website. Then you send an email to customers linking them to the page on your website with the information update.

If you have a print ad, it means you have to print new ads to update your business information. But if you have a website for your business, you can save time and money by simply updating the information and linking your customers to the updated pages on your website.
9. A Website Enables You to Improve Your Customer Service
One of the critical elements of running a business is customer service and customer relationship management. If you don't keep in touch with your customers, your competitors will take them away from you. But with your website, you can keep in touch with your customers.
The way to do that is to create a blog, FAQ or Resource Page on your website. You listen to customer's questions, comments, suggestions and pain points of your customers. You then create newsletters or blog posts to provide answers to the customer's questions and publish them on your website.
You finally email them the URL link to find solution to their problems. Your website can be used to provide product descriptions, product guides, product usage tutorials, after sale services, deal with customer complaints and many others.
10. A Website Can Help Get New Customers
If you have a website, what you're telling potential customers is that you are open for business. A professional looking website updated regularly with valuable posts and getting hundreds and thousands of traffic regularly, cannot but generate new customers.
The more traffic you get to your website by creating new posts and sharing them on many places (where your target customers can see and find them are online)—the more you get your potential customers on your website. As they browse your website and find value in what you do, they will begin to contact you and there comes the money!
What's on your mind? Share your comments below.
Anyway, do you have a website for your business? If you already have a website for your business, how well are you using it to grow your business? If you are looking to set up a website for your business or maximize your website to grow your business, fill the form below to get in touch with us.
Think Expand Limited
Email: [email protected]
Call: +233 548334499/+ 233 2228133
WhatsApp: + 233548334499.
Do you want to use digital marketing to grow your business? Subscribe for digital marketing and business development updates for free!