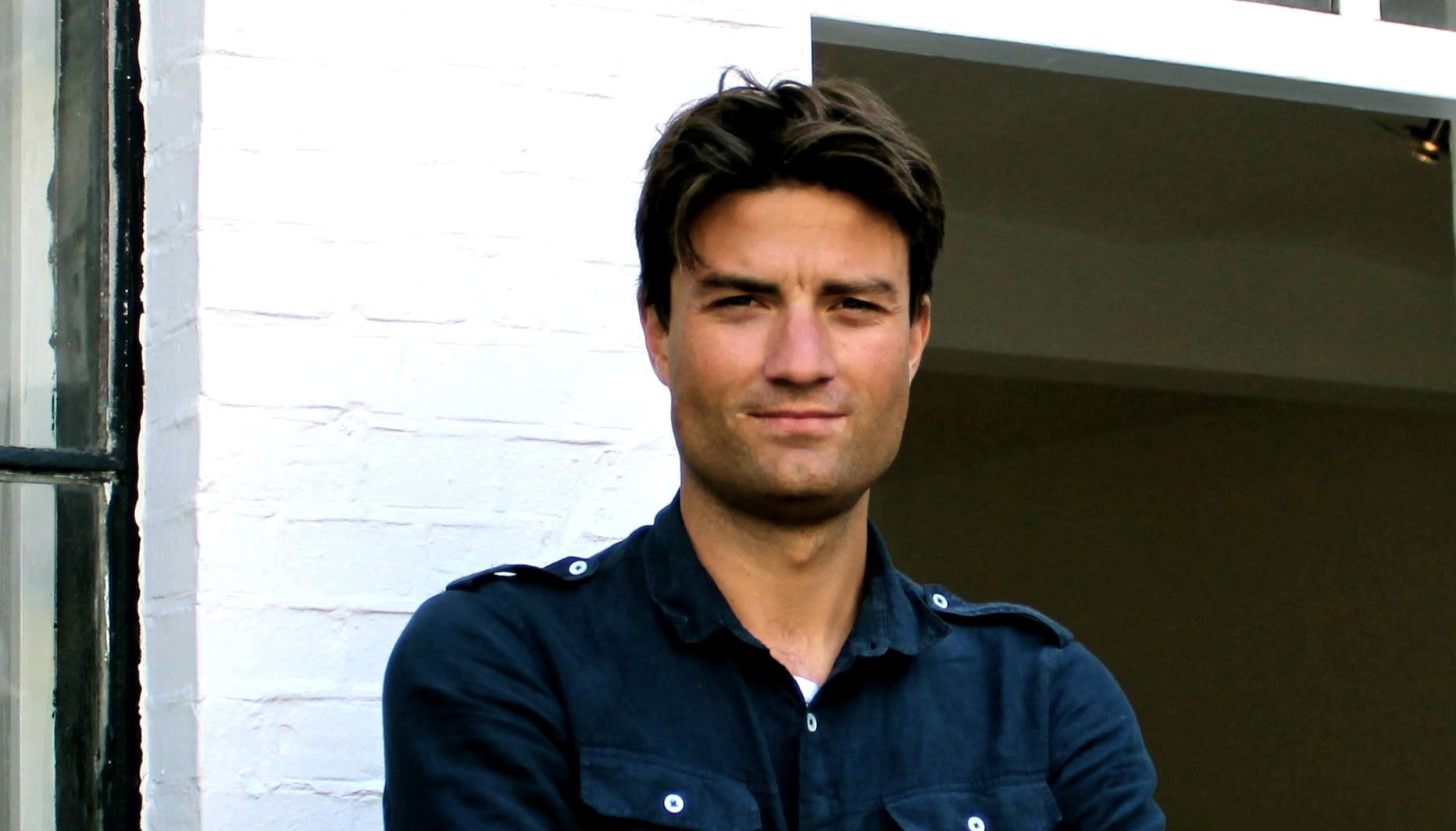 Everybody knows that a business that makes no sales is not business at all. Unfortunately, most businesses out there are making little to no sales. Many factors can cause this problem: poor management skills, low-quality offer, and of course, the fact that the product or service may not be getting adequate exposure – and that is where Mr. Ferdinand Kjærulff comes in.
In this exclusive interview, he shares his journey as an entrepreneur and problem solver. So meet Ferdinand Kjærulff, CEO and founder of GrowthBond.
So, Mr. Kjærulff, what is your company in 2–5 words?
SME funding for online advertising
Why is now the time for your company to exist?
The explosive growth in smartphone and Facebook penetration rates enable us to reach an underserved market of SMEs in desperate need of capital and skills to grow their companies. 
What do you love about your team, and why are you the ones to solve this problem?
We're a team of young freelancers from all around the world. We all have experience from working as online freelancers instead of working for a larger corporation. We believe our background as online freelancers gives us the skills and potential to solve a significant problem in the world. 
It is estimated that a staggering 450 million companies worldwide are unable to get a loan from the traditional banking system because they operate solely in cash, cannot prove their creditworthiness, do not have collateral or are unable to demonstrate a market opportunity.
It is extremely hard for traditional banks to serve these small businesses when it is nearly impossible to evaluate the risk/opportunity and offer them small loans with low margins, compared to larger loans.
Even the companies that can be approved for bank loan struggles with paperwork, meetings, and bureaucracy in a process that can take several months. The consequence is the loss of jobs, economic growth, and, ultimately, major movements of people towards areas with job opportunities.
If you weren't building your startup, what would you be doing?
I would be running an NGO
At the moment, how do you measure success? What are your metrics?
We measure our success by the number of companies we fund and the number of successful repayments we can achieve.
In a few sentences, what do you offer? And to whom?
Growthbond provides funding to SMEs in emerging markets for online advertising on Facebook/ Google managed by internet marketing experts.
We review companies' marketing and revenue data, monthly revenue, return on ad spend, and unit economics to automate the diligence process and make a funding decision in minutes, compared to months in the traditional banking system.
If a company's Facebook/Google ads and Stripe/Paypal sales metrics are positive, GrowthBond issues credit for the companies to hire internet marketing experts and increase their Facebook and Google ad spent. If the company does not conduct online marketing or charges customers offline, we provide a smaller loan for a marketing expert to setup advertising and a payment gateway. Consequently, Growthbond gradually disburses, monitor, and control the capital going into Facebook/Google ads and the sales and revenue going back into the company to charge the repayment.
This gives small business owners an alternative to expensive bank loans and trying to raise venture capital, which is close to impossible in most emerging markets. It leverages low start-up costs and an established user base of Facebook and Google to reach a wider and increasingly international audience beyond their traditional local market. Today, millions of African and Asian online retailers, selling everything from shoes, clothing, and cars, run their entire business through Facebook.
 We normally approve the funding within 24 hours, and we do not require a personal guarantee or collateral, and we seek to invest in the company as it grows, so long as ad spend and unit economics remains positive.
Where do you think your growth will be next year?
In Tanzania, Ethiopia, and Rwanda
Tell us about your first paying customer and revenue expectations over the next year.
A small business in Kenya
What's your biggest threat?
We're depending on access to both the Facebook and Google advertising platform.
"What's the most important thing you're working on right now, and how are you making it happen?"
Optimizing and automating the entire flow for companies and internet marketing experts.
"What's the hardest decision you've made so far?" (No right or wrong answers here. What you're looking for is some level of self-awareness.
B  To invest everything I had into this venture. 
How close is the company to become profitable and what are the plans around that?
We're currently testing different models and acquisition strategies. We expect it will take time before we'll find a profitable and scalable model
What are the company plans around being cash flow positive?
We hope to be cash flow positive within a year.
How much capital does the company have and what are the projected burn rates?
We're a flexible organization of freelancers and an online platform to keep the monthly burn-rate low. We have a runway of 12 months.
If the company is pre-revenue, what are the monetization plans and what are the KPIs the company is tracking that you believe will lead to revenue? And how are those KPIs trending?
We're on track with our core revenue model, but we need to experiment further to find more revenue streams to consolidate the business.
How do you build and develop talent and elevate people to be at their very best? How does the company continue to invest and grow people to be at their very best?
We constantly update our procedures and keep everyone educated with an online academy.
What inspired you to start the company? It's usually really insightful to learn about the founder's story, especially if you can discover the "why."
Small companies have been let down by a decaying and outmoded banking industry despite the trillions of tax dollars spent in their bailouts. I thought it was about time someone tried to build a different solution.
The main problem is the costly and inefficient methods of assessing, delivering, and charging repayments on loans. That's why we built GrowthBond, a platform designed to automate the credit assessment process for small business owners, which cuts waiting times by weeks, reduces loan operating costs, slashes minimum loans from thousands to hundreds of dollars, and enables real-time tracking of the deployment and financial return of the funds.
 Instead of relying on a paper-based loan application, loan officers, and official meetings to review old school business documentation, we primarily rely on data from Facebook/Google and, secondarily, on revenue data from payment gateways, such as Stripe and Paypal.
What does culture mean to you and how do you ensure this culture is maintained with everyone at the company? Make sure that you're joining a company where you're excited about the culture.
We try to maintain culture through our online communications as most of the team is remote. But it is extremely hard compared to having a traditional office. 
What is the most critical initiative you are working on now and how do you plan on achieving it? This is a great question to get insight into their thought process.
Our goal is to standardize our process and advertising methodology. We have our best minds working on this challenge.
Can I get to know you?
Just follow me on Facebook, Linkedin or Instagram
What motivated you to start your company?
A passion for entrepreneurship
Thank you Mr. Kjærulff. And that's that for Growthbond now. The company looks to break new grounds and reach out to a bigger clientele in Africa while helping thousands of businesses in the process. It will be interesting to see how they survive in this huge evolving market in the midst of fierce competition.
PS: This interview is brought to you by PR Parrots.