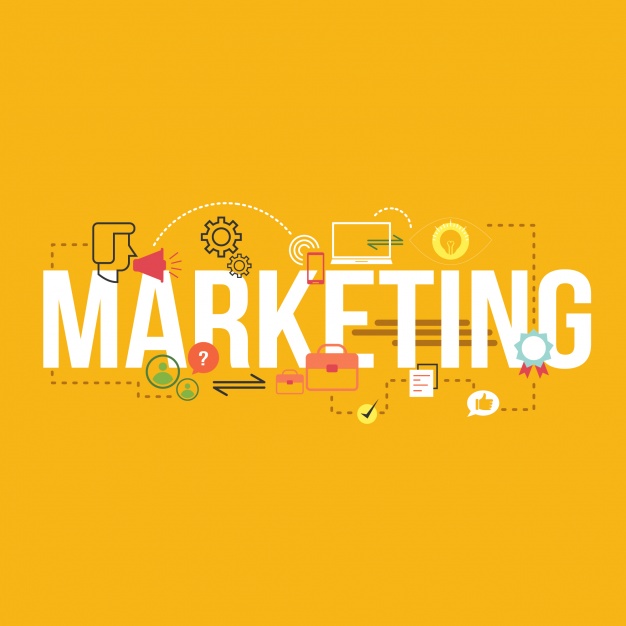 Marketing is the bedrock of business development. Every business was established to meet the needs of a target market. That means marketing is the means to keep business alive, active, vibrant and radiating in the market.
Unfortunately, when it comes to marketing, many small businesses miss it. They don't take marketing seriously, but they take making money seriously. They make a lot of marketing mistakes and expect to make a lot of money in business.
 If the business is going to grow, then attitude towards marketing, sales and customer service must change. Marketing, sales and customer service must be treated as the heart of every business and the very reason why the business exists.
When it comes to marketing, here are the top 5 marketing mistakes small businesses make.
Not Having a Marketing Plan For Their Business
The very first step to market, promote and grow your business is to have a marketing plan. You need a marketing plan. Everything in this world operates with a plan. So you must have a plan to attract, convince and convert the sections of the market your business is targeting.
Trying To Sell To Everyone
This is one marketing mistake many small businesses make. They are not clear about their target market—so they try selling to everyone. If your business is going to be successful, you must identify your niche and dominate that field. Be the best in marketing to your field.
Waiting For Customers to Come Instead of Going for Them
Many businesses operate by the old business dogma, "If you build it, they'll come." So they sit in their office and expect customers to be knocking at their door. No! It doesn't happen that way. There's a lot of noise and competition in your field. So you have to develop a strategy to market and capture your target market instead of sitting down and waiting for them to come.
Not Having a Unique Selling Preposition
There's noise in every business industry. So you have to separate yourself from the park. You can't be among the park—you have to distinguish and separate yourself. You must have a competitive advantage and be unique in an area that your target customers can identify you for.
Not Maximizing Digital Technology to Market & Promote Their Business
There's a digital revolution ongoing in the world today. You can't just sit down in your brick and mortar business. There's social media marketing. There's content marketing. There's search engine marketing. There's email marketing. Develop a digital marketing strategy to market and promote your business instead of operating in a bubble.
If you're going to take your business to the next level, you must stop making these marketing mistakes. You have to go above these marketing mistakes and begin to actively market, promote and grow your brand.
When your market your business well, you'll position yourself in the market as the best in your field and customers will run after you. This is where the money comes in!
Are you making any of the above marketing mistakes? What's your strategy to grow your market base? What's your plan to dominate in your field? Share your comments and suggestions below.
Talk To Us
Email: [email protected]
Tel: +233 2228133
Mobile: +233 548334499
WhatsApp: +233 548334499
Subscribe for business development and digital marketing insights, tips and strategies to grow your business.