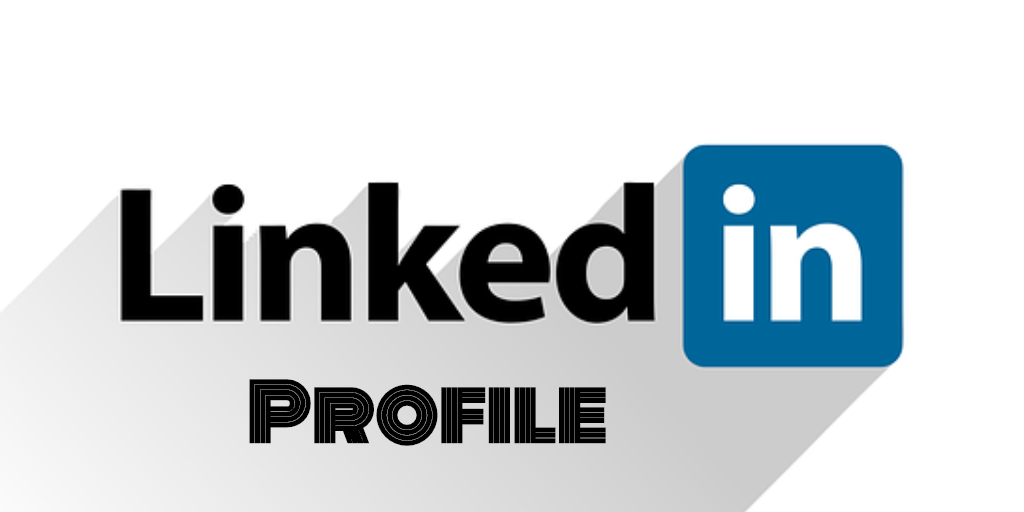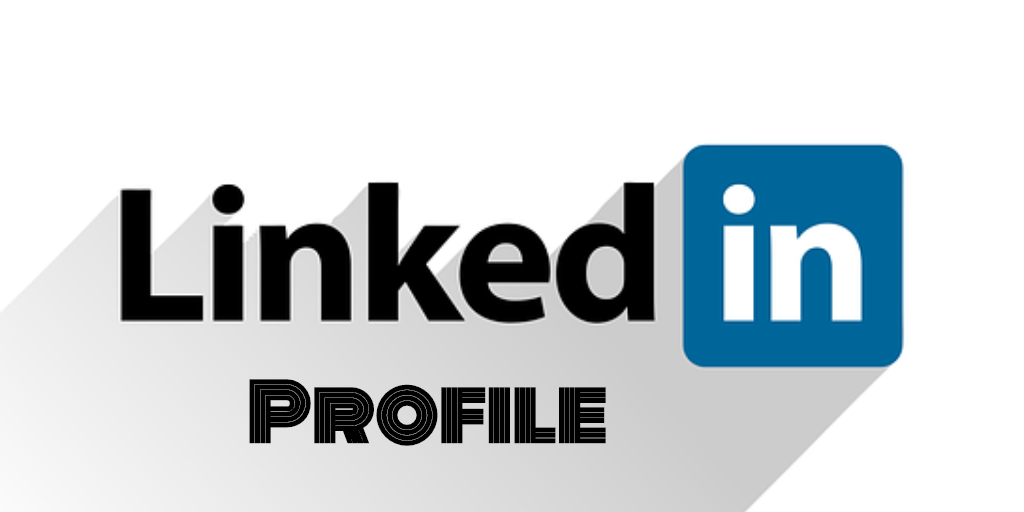 The world is becoming a global village as we move into the digital age. That means you can be in your country and attract opportunities for career and professional development in other countries all over the world. And one of the keys to unlocking that door is a LinkedIn Profile!
LinkedIn is one of the social media networks popularly used by business executives, business managers, business owners, recruiters and professionals all over the world. It has become mandatory as a professional to create a good looking LinkedIn profile and network with other professionals as well.
LinkedIn has become a social network assisting professionals to network with other professionals, learn new skills and develop their professional life.
Here are some few facts about LinkedIn you might like to know:
LinkedIn was launched in May 2003.
LinkedIn is a professional focused social media platform usable on mobile, tablet or desktops.
LinkedIn has over 500 million professionals worldwide.
LinkedIn has an estimated 250 million active monthly users worldwide.
LinkedIn users come from over 200 million countries.
LinkedIn has over 9 million company profiles.
LinkedIn has over 10 million active job posts.
 Many professionals have a Facebook account. Good!
But as a professional, you have to be professional. You have to get on a social network focused and designed for professionals and professional development. Facebook is great to network with family and friends, but if you are looking to develop and build your professional life, you cannot but have a LinkedIn profile and stay active on LinkedIn!
There are many degree holders crying and seeking for jobs while there are over 9 million companies on LinkedIn looking for professionals to work for them. Why not create a LinkedIn profile, get active on LinkedIn and leverage it to build your professional life?
Well, here are 5 reasons you must have a LinkedIn profile as a professional.
Building Your Personal Brand
Whether you know it or not, you have a brand! Your image and reputation out there is your brand. Your brand is a reflection of your professional skills, character, education, experience and contents. Your brand is what sells your expertise to people all over the world.

In today's world of noise and clamour, one of the ways you can set yourself apart from the crowd is by building a great professional brand. You must seek to become the best of the best when it comes to your profession and areas of your expertise. Having a professional LinkedIn profile is the first step on the go!
Connect With Other Professionals
The secret to professional success in life is integrity, relationships and trust! The way to build your professional life is to build more relationships with the right people and then maintain that relationship with integrity and trust. Then you will be successful professionally! Simple!

The more your relationships grow, the more your life gets better and bigger. Other professionals that you have connected—under your network—will nourish and sharpen your professional insights and expertise which will help you to become the best in your field.
You can create a LinkedIn profile, network with professionals and then build relationships with some key people. As your relationship grows on LinkedIn, you can then schedule appointments to meet your connections in person and see how to help each other professionally.
Are you in business or starting a business? Use our business plan template to research, analyze and develop a strategic business plan for your business.
Get Hired
The biggest asset of every business is the people that work for it. Great businesses simply have great people. Despite the high levels of unemployment in the world today, there are many companies always on the lookout for high level professionals to add value to their organizations.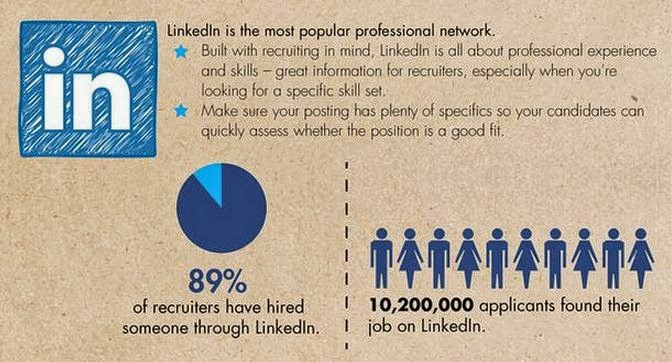 Since LinkedIn is now used by many recruiters to get people to work, you can get your ideal job through LinkedIn job board. You can connect with CEOs, business managers and business owners on LinkedIn and then build relationship with them. Over time you will get your job!
As a business you can also get contracts and deals by networking with other business professionals on LinkedIn. Linkedin has been known as the best social media network for B2B marketing. Research has shown that 50% of B2B (Business-to-Business) buyers use LinkedIn to make buying decisions and 94% of B2B marketers use LinkedIn to distribute contents. You can grow your business through LinkedIn!4.        4. Share Industry Updates 
It is not enough to just have a LinkedIn profile! You must make your profile active on LinkedIn by sharing industry and professional updates to help and build other professionals. You must also learn from other professionals through their posts and articles!
As a professional, you can create a professional blog and begin to blog on the areas of your expertise. For example, if you are a management consultant, your can have a management consulting blog and begin to create high value and relevant articles on that area. Then you share those posts with other professionals on LinkedIn.
If you have corporate blog, you can create posts tagged with your name and share on LinkedIn. By being proactive and sharing valuable contents with other professionals, you will begin to mount traffic on your profile. Other professionals will begin to think, "Who is this guy?" or "Who is this gal?"
On LinkedIn, the more people view your profile, the more professional networks you will build. The more professional networks you build, the more jobs and contracts you will get!
       5. Rank in Search Engines
Dr. Myles Munroe, the leadership & personal development expert said, "Poverty is not a problem. It is a result. The reason many people are poor is that nobody knows them—their identity and potential." One of the best ways to increase your professional visibility is to have a LinkedIn profile and get active on LinkedIn. By so doing, your profile will rank on search engines.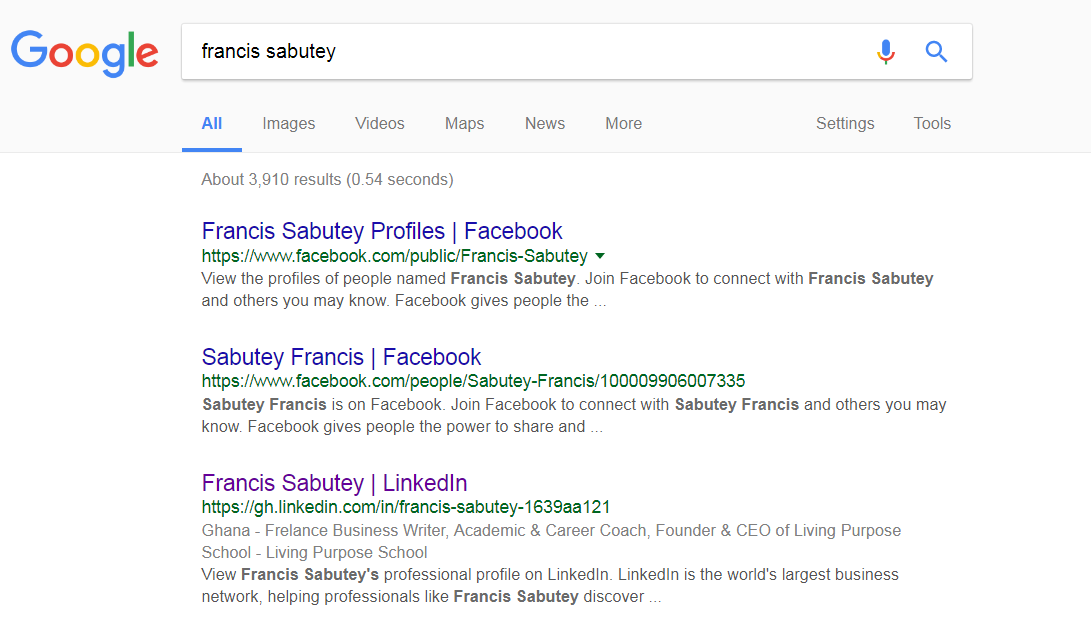 LinkedIn professional and company profiles rank well in search engines. That means you can get found when people are looking to learn about you online. To optimize and make your profile visible, you have to be active on LinkedIn. You must invest some time in your professional networking on LinkedIn each month and the results will come!
What's on your mind? Share your comments and suggestions below.
Anyway, if you need assistance to create a professional/company LinkedIn profile or edit your LinkedIn profile for online exposure and visibility, you know the address. You can check our catalogue of content writing services below.
Think Expand Limited
Email: [email protected]
Call: +233 548334499/+ 233 2228133
WhatsApp: + 233548334499.
Do you want to use digital marketing to grow your business? Subscribe for digital marketing and business development updates for free!