There're countless projections about how content marketing would help business growth in 2021. In fact, several content marketers continue to search for answers to this vital question of how marketing can help business growth in 2021.
Honestly, there're no easy answers. Before the Covid-19 pandemic in 2020, some of the earlier projections seemed to be on track. However, the economic fallout of the pandemic seems to have derailed quite a few of these.
Despite this, here're some ways and means you could use content marketing for business growth in 2021 and possibly beyond. Obviously, you'll have to adapt these trends and techniques to suit your specific business model, location, and target audiences.
Learn More>> 21 Ways Content Marketing Can Help Your Business Drive Sales & Revenue
In this article, we will explore some of the ways content marketing can help business growth in 2021.
Content Marketing in 2021 for Businesses
Content marketing is witnessing changes over the last few years. However, there're no drastic changes or very new technologies that you would need to deploy to use content marketing for business growth in 2021. Instead, all you might require is to adopt some of your existing content marketing methods to suit the "new normal" the Covid-19 forced upon us during 2020 and is expected to continue through 2021.
Research-Based Content
Depending on which sources you believe, between 75 percent and 90 percent of all customers read content, mainly from blogs and websites they trust. That's because they wish to research into various companies, brands, products, or services before arriving at a final decision to place an order.
Actually, this trend isn't new. However, with the closure of brick-and-mortar stores and offices and the need for social distancing necessitated by the Covid-19 pandemic, an increasing number of buyers now conduct research online rather than visit a physical location to get information about something they require.
Therefore, a major part of content marketing for business growth in 2021 is to provide accurate, honest, and maximum possible information to prospective buyers through content. This holds true for both business websites as well as business blogs.
The objective of successful content marketing should therefore be to help customers to conduct the research by providing all relevant information that leaves no questions unanswered. Doing so will ensure that a lead or prospective customer will use your content as a reference while looking for similar products and services. This by itself translates as a head-start for every content marketer over competitors.
Interactive Content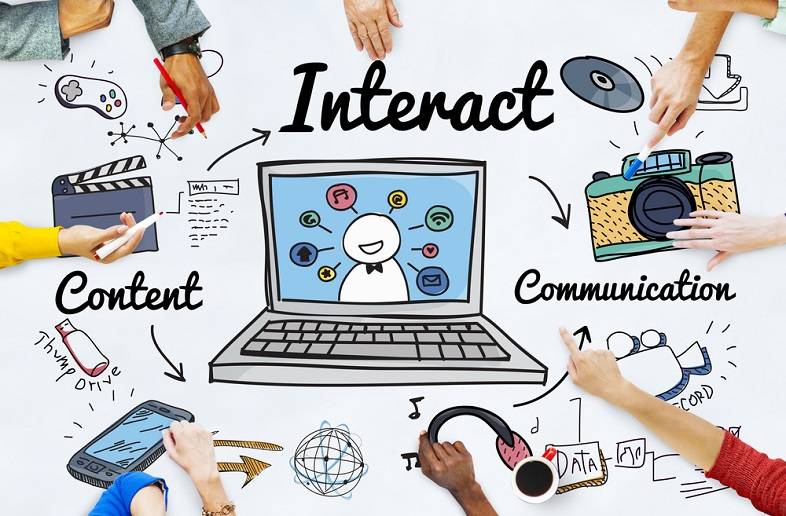 Interactive content is another important element that content marketers can't afford to ignore anymore. If we browse the Internet, it will be evident that businesses that provide interactive content usually attract more customers. That's because the interaction between your business and a potential client often leads to engagement, which can eventually culminate as a confirmed sale if handled rightly.
Generally, businesses create a blog and post wonderful content. They allow followers and readers to post comments, ask questions, and have any other form of interaction with customers. This has shown to work wonders for businesses of all sizes.
When a prospective customer interacts through your content, it's a clear indication of their interest in your business. Therefore, your content marketing in 2021 for business growth should aim at fostering such interaction.
Furthermore, interaction also facilitates the exchange of ideas between your business and any stakeholder. This, in turn, works to develop loyalty of sorts among clients which can lead to business growth.
Content Marketing Strategy
Any business serious about using content marketing for its growth needs a strong content marketing strategy. Unfortunately, there're countless businesses that neglect or even aren't aware of this basic fact. Instead, they resort to creating content and uploading it at random on their websites or blogs. This can prove a futile exercise since content marketing without a proper strategy won't fetch the desired results.
A strong content marketing strategy is essential for business growth in 2021. This means, your business needs to create a content calendar and have the proper content ready beforehand to upload at the right time.
It's worth remembering that content marketing works for business growth only when it's properly timed to be relevant to readers, engaging enough to engage clients and interesting enough for readers to share with others.
Use Multiple Content Platforms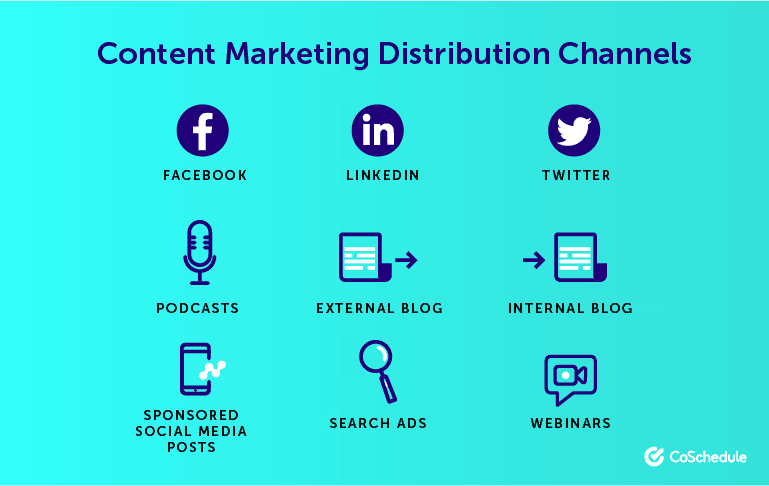 Generally, most businesses are happy to operate through only one platform for content marketing, such as their business website. However, in 2021, that's not going to be enough. Instead, you'll have to look at different or multiple content delivery platforms for business growth.
Some of these platforms are well known such as Facebook Business. However, for business growth, it's vital to deliver content through other platforms such as Instagram, Snapchat, Twitter, Pinterest, and YouTube. I will discuss more YouTube later in this article.
One of the most neglected content delivery channels for content marketing happens to be LinkedIn. In fact, I would rate LinkedIn as the single best platform for content marketing to drive business growth. Though primarily a networking website for professionals, LinkedIn offers content marketers, excellent avenues to upload audio, video, and text content that reaches decision-makers. This is particularly true for Business-to-Business (B2B) trade.
YouTube & Webinars
And finally, YouTube. This popular video-sharing network is expected to emerge as the largest delivery channel for content marketers in 2021 and beyond. It's well-known that nothing attracts people more than watching real-life stories of real-life people. Additionally, YouTube also allows you to give viewers the real "feel" of your business.
Another way to reach customers for business growth through content marketing is through webinars. Most successful companies hold interactive webinars where prospective clients can actually view the content and interact with officials or representatives from the business.
In Conclusion
There're a couple of more ways to use content marketing for business growth in 2021. One of them is by deploying Artificial Intelligence or AI for some processes. Used rightly, AI can deliver miraculous results for any content marketer at fraction of the cost. The other is app-based ads to deliver content to your clients. These trends and ways for content marketing can help business growth in 2021.