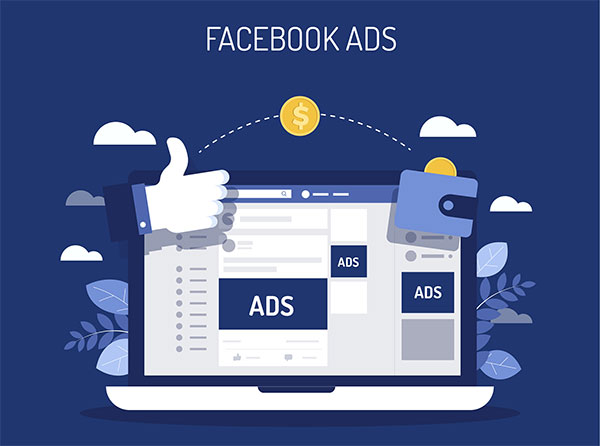 Facebook Ad is one blessing that has happened to businesses in recent times. Through Facebook Ads, many businesses have moved from obscurity to fame, stagnation to brand growth, and from struggling to explosive growth. Many businesses have seen the tremendous power of Facebook Ads. But the question people keep asking us at Think Expand is, "How to use Facebook Ads to grow your business."
So this guide shows you exactly how Facebook Ads can contribute towards the growth of your business. You'll see how Facebook Ads can help you increase your reach, generate leads, get more deals, close sales, increase foot traffic, grow your brand and finding skilled people to work for your business. With the right knowledge, skills and experience, you will get the results you want for your business.
Before you consider growing your business with Facebook, ask yourself: How well am I using Facebook personally to grow my business? What efforts am I making to use Facebook to build my brand? If you're passive about using Facebook to grow your business, then you might not even think about using Facebook Ads.
Many small business owners know that they can grow their business with Facebook, Instagram, and WhatsApp, but they seem not to get it. They play on the platform, instead of focusing use the platform to grow their business. Smart entrepreneurs are not just sharing their wedding photos, birthday parties, lunch, dinner, a recent girlfriend, or recent pictures with friends on Facebook.
They are actively seeking, searching, and growing their brand online. They are looking for social media strategies to grow their business online. As a business owner, your focus must be on your business. You need to survive and thrive in every storm. You need to focus on always growing your brand and business online and offline.
Many business owners also get so much engrossed in social, political and religious issues on Facebook and they forget about their own business. They are sharing political or social posts, without considering that they can use that same energy to market and promote their business. They spend their time on Facebook to strike unproductive arguments on Facebook.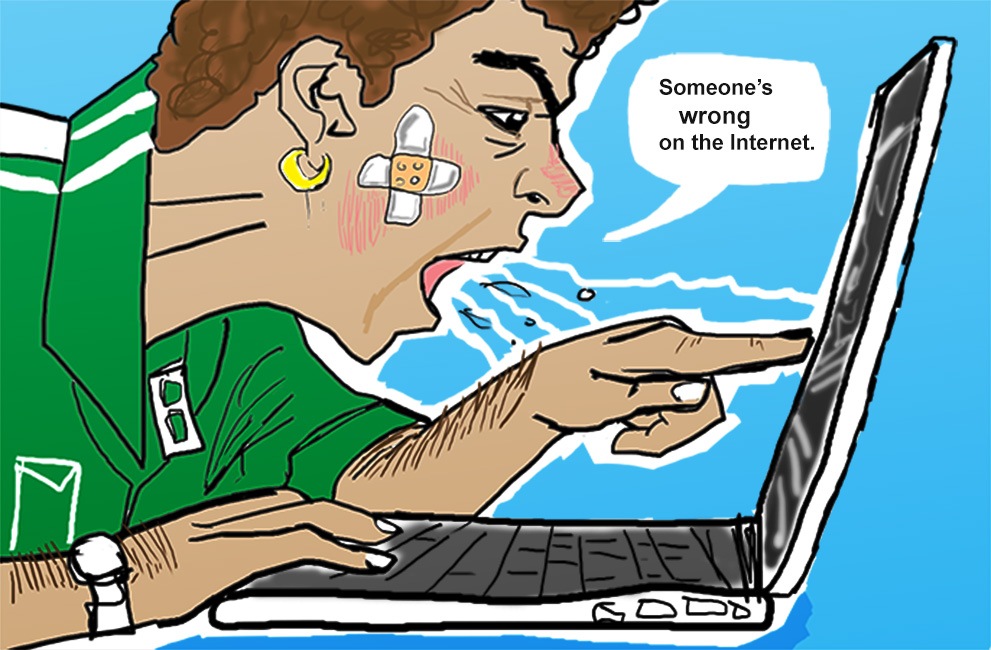 So, they don't see any good ROI of time spent on Facebook in their business. To grow your business with Facebook, you need a change of perspective. Any post or comment that doesn't contribute to your brand reach and growth, you must delete. Every time, effort or energy spent on Facebook must have a short-term or long-term positive impact on your business growth.
Also, some business owners sit on the fence and watch. They go on Facebook just like going to a sports stadium. They go to watch people "play" while they watch. They are spectating, instead of getting active in the social media marketing game. They go on Facebook to release stress, watch movies, view pictures, comment on the status and all others.
To use Facebook to grow your business, you need to get serious, committed, and devoted. You must be single-minded and use your personal and business Facebook pages to grow your business. When you change your perspective, then you now have the right frame of mind to use Facebook to grow and promote your business online.
Creating Your Facebook Business Page
There are many people with personal Facebook Accounts. Well, that's good. But to leverage Facebook to grow your business, you need to move further.
Yes, you have a personal Facebook Page, but you still need a Facebook Business Page to promote your business online. That's the start.
Creating Facebook Business Page is free! You don't have to pay to get this done. But if you want a social media manager to get this done for you, then you will want to pay something for the service. However, creating a Facebook Business Page is free.
At Think Expand Ltd, one thing we do for local businesses is creating their Facebook Pages. We don't charge for this service. We get your business name, contact, and details and then create a Facebook Page for your business. We usually do this is in 48hrs or less. After creating the Facebook Page, you have access to so many tools to grow your business.
One exciting thing about Facebook is that they are not just interested in creating safe and active online communities. They are also excited about helping businesses in the world to grow. Just look at it, Facebook doesn't make much money from users, but from businesses using the platform. Annually, Facebook makes billions per year running ads for businesses.
Facebook Advertising Results For Local Businesses
Facebook cares about your business!
They want to use their platform to help your business grow. It is because of this that they created Facebook Ads. They created Facebook Ads to help local businesses like yours to leverage the reach and audience insight of Facebook to grow their business. All you need is the right Facebook advertising strategies.
Facebook Ads can help your local business reach and attract more customers online. So, how do you use Facebook Ads to grow your business?
The most important asset of a business is the brand. As your brand grows, your business grows. As your brand stagnates, your business stagnates. The more you increase your brand reach, the more you increase your exposure. Brand strength has always been a critical catalyst for business growth.
Your brand reach will always be exponential to your engagement and customer acquisition. The more people know you, the more they will most likely want to do business with you. So, focus on looking for ways and means to increase your brand reach.
Successful real estate investor and sales trainer, Grant Cardone said, "Obscurity is the biggest problem in social media. It's bigger than money. It's bigger than which social platform you use. Remember one thing: You cannot over post. Post across three to five mediums.
Beat them up. Vary your content. Make sure you know your brand and your purpose and push that until people hate you. Criticism is a surefire sign of success. Get out of obscurity; you need to get known and get people paying attention to you. People can't pay who they don't know."
Let's Help Grow Your Business With Facebook Ads
Facebook Ads help to get out of obscurity. Even if your ads didn't generate instant sales, you will increase your brand reach and get out of obscurity. The more you get known, the more people will pay attention to you. And because attention is money, more people will stay paying you to serve them with your goods and services.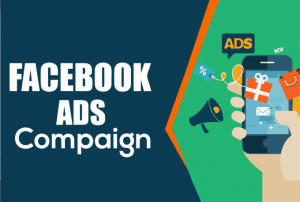 An increase in brand reach will culminate in leads. People don't do business with people they don't know. So, the first step is to get known. It is getting out of obscurity, and let people know your mission, purpose, and offer.
Once people know you, some will want to do business with you. They will provide you with their phone numbers, email, and names. This is where the game starts. And Facebook Ads can help you achieve this goal.
You can use Facebook Ads to generate more leads for your sales funnel and email list. More leads are better than fewer leads. Through a nurturing process, your leads will convert into deals and sales. So, the more leads you generate, the more sales opportunities you create.
Through the help of a landing page, a freebie, and a small Facebook ad budget, you can grow your leads faster than you ever thought possible. If you create a free guide or eBook, you can use the Download Now call-to-action button to get more downloads and leads. Even if you're a local business, you will get more people interested in doing business with you, which will help grow your sales faster.
One of the most powerful things about Facebook Ads is its targeting. Through the special targeting features, you can get more people from Facebook to visit your website or local store. Facebook can help you drive foot traffic to your store downtown. You can get more calls from Facebook, which will help increase your business growth.
Just look at the event industry. In the past, people spend so much money on billboards, stickers, banners, and all others. But now, Facebook Ads help to drive people to attend those programs. Facebook Ads drives more foot traffic to those events.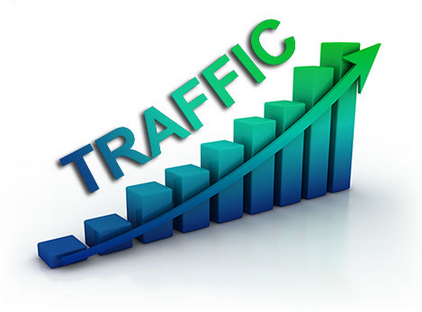 How much more your store?
Even though we are in the era of social distancing when many events get cancelled, people still use online platforms such as Facebook Live Streaming, YouTube Live, Zoom or Google Meet to hold programmes.
How do they get more people to attend those programs? Many businesses and organizations create their target audience and drive traffic to Zoom or Google Meeting through Facebook Ads.
At Think Expand, we have grown our traffic over the years through Facebook Ads. We use both organic and paid ads to drive more traffic to our website, blog and online store. We help many clients use Facebook Ads to increase traffic to their website. Good enough, some of those visitors from Facebook end up becoming customers and drops the cost of advertising.
Launch your product with FB Ads.

Show your company story with FB Ads

Promote your page with FB Ads
A simple Facebook Ad with a Visit Now call-to-action button will help drive more traffic from Facebook to your online store or website. The exciting part is that you are getting targeted traffic. That means you are getting the right target audience are most likely to do business with you.
More sales mean you can grow your business faster. Sales help to grow your business. Through Facebook Ads, you can increase your sales by 10%-20%. In the past three years, we have been running campaigns for clients. We have seen many businesses grow their cash flow by even 15% through their Facebook Ads.
Organic is good. But to get faster and quicker results using Facebook Ads is better. With over 1.7 billion active users and the average person spending at least 50 minutes on Facebook, your customers are lying there.
Your organic posts may not be getting the job done because they might not be reaching the right audience. When you use Facebook Ads to complement your organic reach, you get results faster. Facebook Ads increases likes, comments, and messages. This high engagement rate helps to drive sales faster and grow your business.
To drive sales and revenue, you need to create a call-to-action tailored for your business message. Using call-to-action buttons such as Send A Message, Book Now, Shop Now, Download Now you can drive traffic to your website and generate sales for the business. These CTA buttons with the right ad content and targeting can help reach your potential customers on Facebook and get more sales.
Let's Help Grow Your Business With Facebook Ads
Sometimes, you might not generate sales instantly from the Facebook Ad. Your target market may have the interest but might not be ready to buy at the moment. However, they may ask about your offer. With a little lead nurturing and engagement through email/SMS/phone/WhatsApp, you can convert them into sales and grow your business.
One thing we at Think Expand love about Facebook Ads is their ability to help get talent faster and easier. In the past, you'd have to run a newspaper, magazine, radio and tv ads to attract top talent for your business. You strive hard to get more people to work for your business and get a few people to join.
The story has changed!
You can get more qualified people to work for your business through Facebook Ads. You can create a Facebook Job Post from your Facebook Business Page and boost it. As you do this, Facebook sends your job post to people who will most likely fill the position.
That means you can fill vacant positions in your business faster than you ever thought possible. Using Facebook Job Ads, you optimize your page to get found by people who are looking to work with your company. Many multimillion companies are using Facebook Job Ads to get top talent and you can also do so.
In conclusion, Facebook Ads can help you get customers and find people to serve your customers. Using Facebook's exclusive interview system, you can sort the 'wheat' from the 'chaff' and select the right people for your business. You get customers for your business and get people to help you deliver and serve them. This helps to increase your sales and operations, eventually helping to grow your business faster