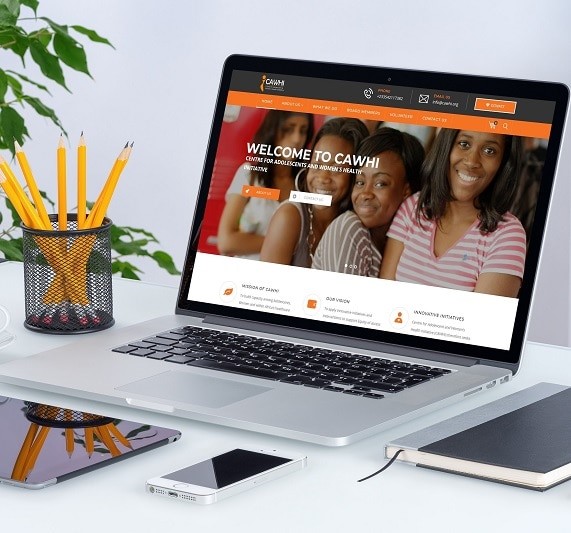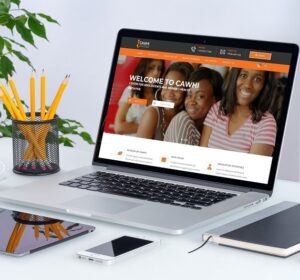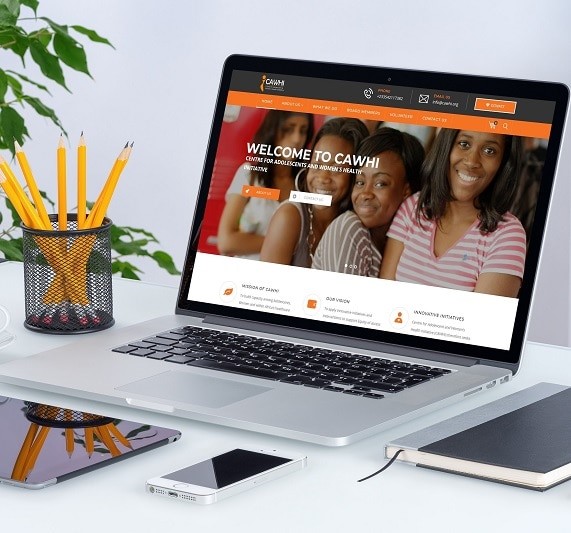 The recent spike in digital and online activities has necessitated the need for local businesses to get online with their operations. To stay competitive, you need to get a professional and interactive website for your business. So, you are ready, looking to design a website for your business and wondering about website design prices in Ghana. Ideally, website design prices in Ghana vary from GHS 1000 to GHS 10,000.00, based on what you want and the functionality.
Well, the very first thing you need to know is that they are no hard and fast amount regarding website design prices in Ghana. The prices vary from one website designing company to another. However, there are key factors that also determine or influence the website design prices in Ghana.
Get Started with Your Top-Quality, Pay As We Go World-Class Website TODAY!
Here're some of them to keep in mind:
Most Website Designers Operate As Solopreneurs
Most website designers in Ghana operate as a soloprenuers. Therefore, they run as a one-man army and run most of the operations. Many also do not have set or standardized prices for their services. It is based on the conditions, mood and whom they are working for. This makes it impossible to find out standard website design prices in Ghana.
However, at Think Expand, we have a standardized price for all our website design prices. You can check our shop to search and look at what you want and the prices. We do offer discount anyway where needed on the prices of our web designs.
DOWNLOAD FREE REPORT: 13 Deadly Money-Wasting Mistakes to Avoid When Hiring a Website Designer
Most Website Designers Have their Own Starting Prices
It all depends on the skillset, experience, and the professionalism of the website designer. You should expect to pay more when dealing with a professional website designer than a starter. Also, prices will also differ based on the key features of the website.
If you save on quality, you will get some crappy website that you will not be happy with. Why not get a professional website designer in Ghana like THINK EXPAND DIGITAL to get this done once and for all, instead of jumping from one novice to another? Best of all, we do it at the most affordable price possible.
Most Website Designers Do not Have Standard Pricing
At Think Expand, we have an online shop that states all our pricing. All our prices are standard, clear, transparent and pretty much straightforward. But that is not how the average website designer operates. There is no clear, standard price. You can to contact the company for a call, a quote and so forth.
Three Key Factors that Influence Website Design Prices in Ghana
There are some key factors that influence website design prices in Ghana. Regardless of the type of website designer you are working with, you can expect some of these key factors to affect the pricing and the estimation of your project.
Domain & Hosting Package
You just can't design a website without a domain and hosting package. Most website designers in Ghana use WordPress, which means they need to set-up a domain and hosting. The hosting package that will be selected for your business with be based on the items you are going to load on your site. If you plan to upload a lot of stuff on your site, you might need a bigger hosting space, which in most ways will influence pricing.
The best hosting package for your project is unlimited web hosting. That means you have a bigger space and bandwidth so that your website doesn't go offer when traffic spikes. Best of all, you do not have to upgrade from time to time. If you're looking for the best, unlimited hosting for your website, you might want to check it out on our web hosting platform: THINK EXPAND HOST.
The Number of Pages to Design
The more the number of pages to design, the higher the fees that the website designer will charge you. In fact, some website designers charge based on the number of pages. If you want more stunningly designed pages, you pay more for it. Therefore, they give you the unit price per page and multiply by the number of pages.
Basic, E-Commerce, or Classified Website
Ideally, we can classify websites into three: basic, e-commerce, and classified websites. Basic websites are for blogs, businesses and non-profits. Blogs or news sites might look a little bit different from company and NGO sites. It is much easier to design a basic site than an e-commerce or classified website.
Key Functions of the Website
In certain cases, you are looking at certain core functions your website should have. For instance, you want to receive online payments, online admissions, online calls/messages, and others. Some of these features can be complicated to develop on the website. This affects the website design prices.
Looking for website designer for your company or non-profit in Ghana? Kindly contact us via O548334499, read through our portfolio here. You might also want to check through our online shop to have a look at our website design prices. We do offer a special discount to first time clients. Thanks for connecting with us at Think Expand Ltd.
Got Questions on Websites? Email, WhatsApp or Ask Us Now