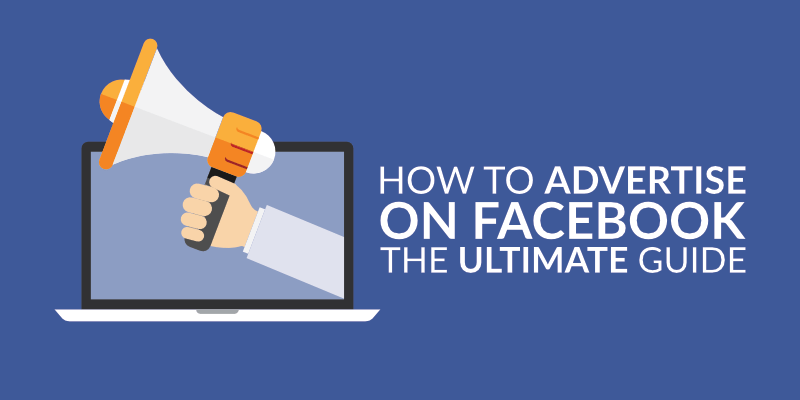 If you're looking to grow your online business, the best place to start is advertising on Facebook. Facebook is by far, the biggest and largest social media platform with about 2 billion active users. That means the customers you are looking for, are all on Facebook. But the challenge is how to run a successful Facebook ad that produces amazing results.
Day in day out, we at Think Expand see so many small-to-medium-sized businesses waste money on Facebook Ads that doesn't convert. They get excited about Facebook and Instagram ads. They have these fuzzy ideas that once they run ads on Facebook or Instagram, they will grab a lot of customer's attention and the money will start rolling in. But what happens?
The ads get very low attention and engagement. And what happens? They become sad and bitter. Then they complain Facebook Ads don't work. The fact is that Facebook Ads work if you know how to make it work. If you don't understand how to how to run a successful Facebook ad, you won't get good results.
So, how do you get started with optimizing your Facebook Ad Campaigns to get better results and a higher return on investment?
Here're the basic steps to follow:
Decide on The Type of Campaign to Run.

Determine the Objective of Your Facebook Ads.

Understand Your Target Audience.

Create an Attention-Grabbing Content

Develop a successful Facebook Ad Funnel

Consider the timing of your Facebook Ad

Determine your budget to Get results

Test, Measure & Pivot
1. Decide On The Type of Campaign To Run
Before getting started with Facebook Ads, you need to decide on what type of Ad you want to run. If you have no idea the type of Facebook Ads available, your ad campaigns will have limited exposure and might not perform well. You Facebook Ads can be set either in the Facebook Ads Manager or your Facebook Page.
There are two types of Facebook Ads:
1. Newsfeed Facebook Ad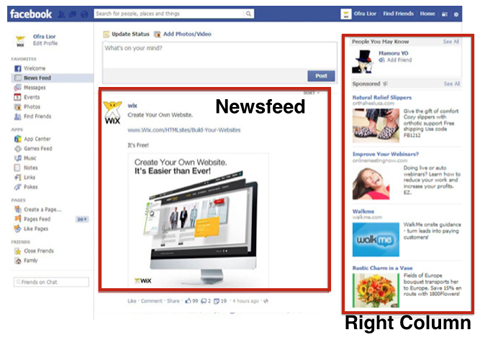 They are the type of ads that you usually see in your Facebook timeline. They are often called 303×308 ads. They show up in your Facebook newsfeed when flipping or reading stories that your Facebook friends have sent. They are not intrusive because Facebook ensures you have some form of interest related to that type of post or ad.
2. Sponsored Stories Facebook Ads
This is the second Facebook ad which usually appears on the right sidebar on your Facebook newsfeed on a computer. These ads seem to create much credibility. They appear as a story rather than a usual ad. That is why they are called, "Sponsored Stories".
Facebook Ad Placement
It is very important to note that Facebook is continuously evolving its platform. These days, you can optimize your Facebook Ads to appear in various places/areas on Facebook, apart from the newsfeed. Where your ads appear is very important to optimizing visibility.
Facebook Ad Placement is where your ads appear when you run a campaign.
When running a campaign, you have an option to select where you want your ads to appear. Appearance is very important because if your target audience didn't see your ad, they will be no engagement. And without engagement, there will be no conversion.
The following are the current Facebook Ad Placement:
Facebook News Feed: Your ads appear in the mobile and desktop news feed sections.

Facebook Stories: Your ads appear among Facebook stories shared by your friends.

Facebook Articles: Your ads appear among the list of articles shared on Facebook.

Facebook Marketplaces: Your ads appear at the Facebook sales and marketplace homepage.

Facebook Video Feeds: Your video ads appear among in mobile and desktop video feeds.

Facebook Right Column: Your sponsored ads appear on the right column on computers.

Facebook Messenger: Your ads appear on the homepage of Facebook Messenger.

Facebook Events: Your ads appear in the list of event placement on Facebook.

Facebook Jobs: Your job ads appear in the list of jobs on Facebook and other news feed.

Instagram News Feed: Your ads appear in the Instagram app news feed.

Instagram Explore: Your ads appear in the Instagram browsing experience.
Ad placement determines various Facebook ad types. For instance, you can target Facebook Ads for people using desktop through the Facebook Ads Right Column. You can also run Facebook Ads and optimize placement to appear in all the above places.
2. Determine the Objective of Your Facebook Ads
This is probably the first step on how to run a successful Facebook ad that produces amazing results. What objective or goal do you want to achieve through the Facebook ad campaign? If you're not clear about your objective, you won't be able to leverage the right tactics to optimize your ad to convert well.
So, it is very important to decide on your business objective. Your business objective is what you want your target audience to do when they see your ad. It is also important to understand that your business objective will determine the kind of ad you run, the timing, images you use, content you create, the placement you choose and even the budget for the ads.
Join Our Digital Marketing Network
Receive weekly insights on how to attract more customers, generate more sales and grow your business online.
Every week, we share result-driven insights with hundreds of business owners to grow their business online. Don't be left out! Don't miss the secrets we're sharing out for FREE!
Facebook uses an online sales funnel to develop its objective. To understand and utilize Facebook Ad objectives, a good knowledge of how people buy or relate with brands is crucial. Facebook offers three kinds of objective though the Ads Manager:
Awareness

Consideration

Conversion
Awareness
This is the first objective in the ads manager: It is the first stage in the online sales funnel. Here, the main goal is to reach more people, grab their attention and generate interest about what you are offering. It helps to get people aware of your brand and offer.
The awareness object is also the best opportunity to make people aware of a problem or need in their lives. You can use this objective to make target customers aware of their need or problem. This creates an "Aha Moment" and gets them started on the buyer's journey of the sales funnel.
Facebook divides the Awareness Objective into two classes: brand awareness and reach.
Brand Awareness: This focuses on helping your business to reach so many people. To get interested in your brand and increasing your exposure. This ad objective is good if you're a new business or you just launch a new product and you want the target audience to know about it.
The Reach Objective: This is good if you want to get a particular target market. You want to reach out to people and get them to watch your video, visit your website. This kind of objective focuses on a local audience in a specific geographic location and optimize your campaign for better results.
Consideration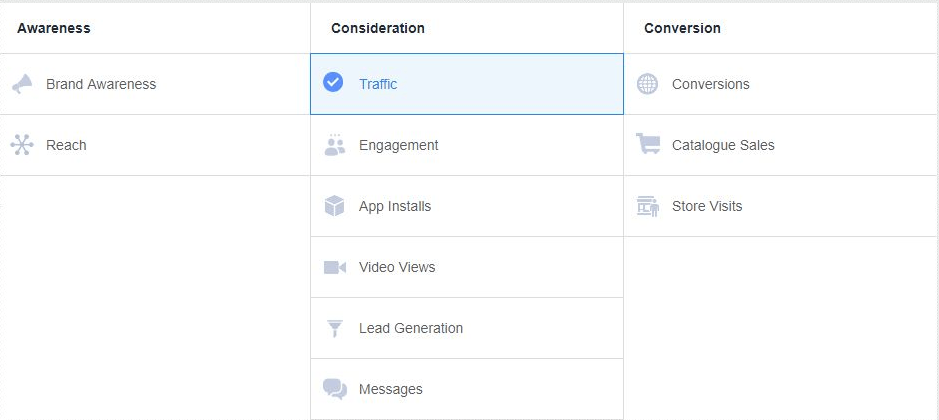 You've been in business for a while and your target audience already knows what you do. You have been promoting and building your brand consistently for a while. Now, many people are getting interested in your offer or brand.
Here, you might leverage the consideration objective—in the middle of the sales funnel—to get people to start learning more about your offer.
The Consideration Objective has five other classes:
Traffic
Here, your focus is to drive traffic to your online platform.
The platform could be a website, blog post, podcast, landing page or even an app. When you use this objective, Facebook shows your ad to people within your target audience whose past interactions show they will most likely take action to visit your website/app/podcast/landing page/blog and view your offer.
The traffic objective often leads to website visits, link clicks and an enormous surge in web traffic. But when you want the target audience to take a specific action like purchasing or signing up when they get to your website, you need to use the Conversion Objective.
Engagement
Engagement leads to conversion. The engagement objective enables more people within your target audience to react or engage more with your content. It enables them to like, comment, messages or shares your post.
The Engagement Objective is the best option if you want to get more event responses, page likes and many people to claim your offer. After this campaign, you can retarget the exact people to take action and convert them into your sales funnel.
App Installs
Have you built a mobile app and looking to get people to see and install it on their mobile phone?
Facebook offers a prime opportunity to get target audience who might benefit the most from your app to visit either Google or App Store and download your app. The number of app downloads depends on your app type, campaign structure and the budget.
Video Views
Nothing is frustrating like having an exciting video and nobody is watching it. You can get more people to watch your video by using the Video View option of the Consideration objective. You use this option if you are promoting a video to your target audience.
Video views will lead to engagement which you can leverage for higher conversion later on. You can re-target to people who watch your video to convert them to fill the form, make a purchase or sign up for an email newsletter.
Video format matters a lot. Facebook offers five (5) video formats: the carousel, single image, single video or slide show or collection. If you want video clicks, then use the traffic objective. But to convert clicks, you need to use the Conversion objective.
Lead Generation
If you are looking to grab the names, phone numbers and email address of your target audience without driving them to your website to fill a form, then the lead generation objective is the best option. You need an attractive offer that will make people give you their details.
To get better results, leverage a third-part lead capture system like a CRM or an email marketing software. This way, when you get their details, they will just go straight into your leads funnel. Using the Leads Set-Up, you can connect your email marketing software or CRM to the Facebook Lead Ads Campaign This is probably the most common Facebook Ad formats.
6. Messages
Here you construct your ads in a way to get messages. Using the message button, you can set your ads for target customers to reach you via Facebook Messenger, Instagram Messenger and WhatsApp Messenger.
Conversion Objectives
If you want to drive your target audience towards the bottom of the funnel, then this is the objective you should focus your Facebook Ads. At the bottom of the funnel, you want more of your target audience to take income-generation actions such as registrations, opt in-forms, opt in-downloads, visit your store and make a purchase.
For Conversion Objective, Facebook offers three options:
Conversions
To use this objective, ensure you provide Facebook with sufficient data through the Facebook Pixel installation. For instance, Facebook needs to collect data about the people who are visiting your website to make a purchase and then help target your ads to get more of those people to take action on your website.
At least about 15-25 weekly conversion data is enough to make this ad work. But if you have a few conversions in the first week of the campaign, you might to first engage, drive traffic and then collect data to re-target and finally optimize purchasing conversions on your website.
Product Catalog Sales
Do you have an online store and looking to promote some section of your products on Facebook, consider the conversion objective. To do this, you need to track events on your web page and the target your ads to reach the right people who will most likely take actions such as browsing, adding to a cart and making purchases.
Store Visits
If you run a local shop in multiple business locations, you can use the Store Visit objective to get more people to visit your shop and see what you offer. But to use this conversion ad campaign, you need to set all business locations in the Facebook Business Manager and target your campaigns to drive foot traffic to the store.
3. Understand Your Target Audience
The most important key to success in Facebook Ads is understanding your target audience. You need the right message targeted to the right audience at the right time. When that happens, miracles happen and your Facebook campaign produces spectacular results!
So, how do you go about understanding your target audience?
Well, you are the manager of your business. You've been serving your customers for a while. You already have an idea about the people who buy. The goal is to develop a clear profile of your target customers so you can target your advertising to grab their attention on Facebook.
One of the exciting things about Facebook is the detailed targeting. They provide a detailed targeting that helps to target a local and international audience. You can be in Ghana and even target your campaign to reach people in Nigeria, South Africa, Kenya, Canada, US, and the UK.
There are three factors used by Facebook in understanding the target audience. Planning and analyzing your audience begins with a focus on these core areas. You need to understand these three metrics and use them successfully in your Facebook campaigns:
Demographics
Demographics deals with the occupation or job titles of your target audience. You can target people in a specific industry or job title on Facebook. Facebook has detailed data of these demographics, and this helps your ad to reach the right people.
Geography
Geography refers to the country, city or town your audience is living. You can target an entire country or even a continent on Facebook. The broader your audience, the bigger your reach. But you can narrow your audience to reach local people. However, if your audience is too narrow, your ads will not perform well.
Psychographics (Interests)
People living in a specific geographical, sharing similar demographics have similar interests. The psychographic is what Facebook calls "Interest". Select the right "Interests" to target your campaign to reach people who matter the most. When you choose the wrong interests, your campaign will get to the wrong people and that will make your campaigns ineffective.
There are two kinds of targeting tools to use:
Facebook Generic Targeting Tool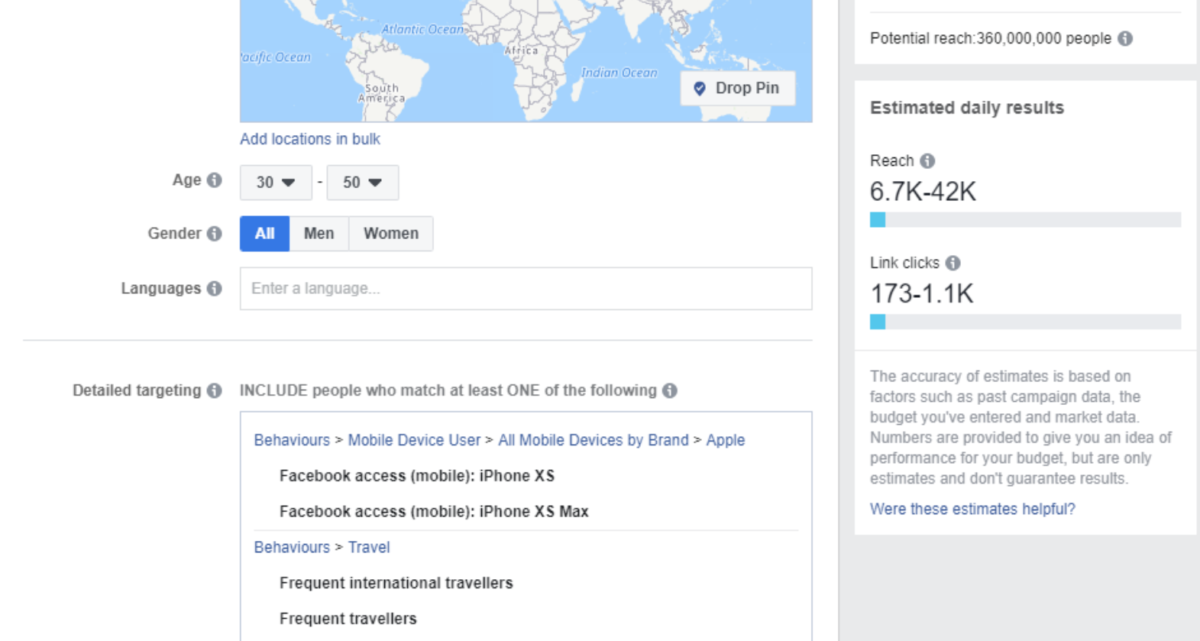 Facebook provided this data in their ads manager to help people without a website to target people on Facebook. Even if you don't have a system that tracks and keeps records of your customer data, Facebook provides you with the mechanism to target.
Using the Generic targeting tool provided by Facebook, you can reach the specific demographics, psychographics and geographic of your target audience. This tool is available when you are setting your Facebook Ad Campaigns.
It has four sections: Age, Sex, geography and then demographics/psychographics.
Age is crucial in running your Facebook Ads. Select the right age group for your ads and then match that with the right sex. If you are selling products to the only female, then your ads should target only women in your target reach.
Then you need to select the continent, country, city or town to target your ads. This is very important if you want to attract the right people on Facebook. Decide on the right target audience and make sure you focus the ads on that specific geography.
Finally, select the occupation/job titles of people and the interest they share. This is also essential to ensure your Facebook ads are reaching the right people with the job titles and shared interest to engage with your ads campaign.
Facebook Pixel Targeting Tool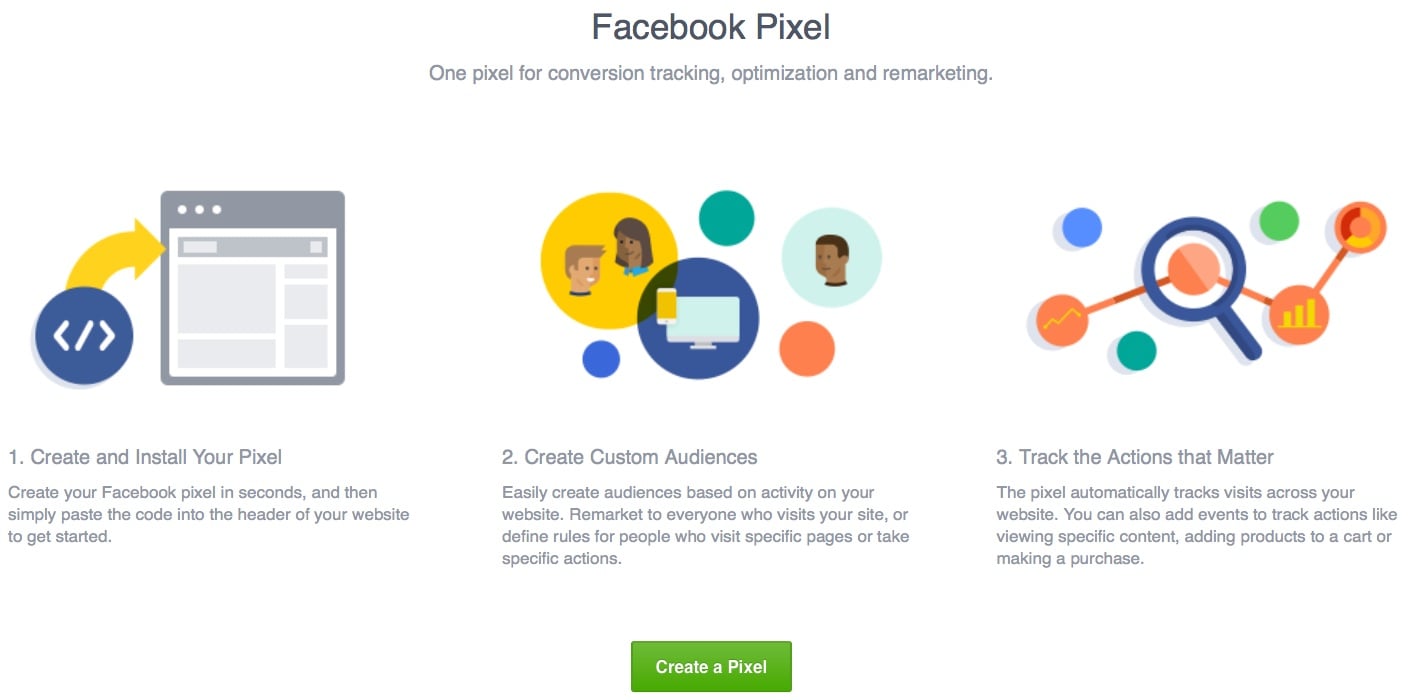 This is a special tool for targeting the exact or similar audience who visit your website or app. You can also use the Facebook Pixel to help target the audience you have in your email list or CRM. You can also collect certain specific offline data for Facebook Ads campaign.
The Facebook Pixel is available through the Events Manager of the Facebook Ads Manager. This tool is very important for businesses who already have a website and have a considerable amount of traffic. The Facebook pixel helps to target your Facebook ads to your web or app audience.
But, you then need to install the Facebook Pixel on your website. The FB Pixel collects data on the exact kind of people who visit your website and then stores the data in the Event's Manager. This data helps Facebook to refine and fine-tune their targeting to help reach the right people on Facebook.
You would see a visual data of the tracking through your events manager. You can use the collected data to help create a custom or lookalike audience for your ads on Facebook. This will help you reach the same kind of type of people who visit your web pages and close more sales.
A quick note: If your website gets the wrong traffic or the wrong visitors, the pixel will collect that data and target your ads to the wrong people on Facebook and this will lead of poor ad performance, and you can't blame Facebook for that.
A successful Facebook campaign begins by making sure you are attracting the right traffic or visitors to your website. And this involves a successful SEO for your website. The right traffic will enable Facebook Pixel to collect the right data and target the right audience on Facebook. They will also track and improve your campaign conversion to get better performance at a low cost. That means you pay less but get more conversion!
4. Create an Attention-Grabbing Content
Content is King! If you want to run a successful Facebook ad that produces amazing results, you need to create the right content for the right audience. Sometimes, you might target the right audience, but your content is weak. If your content is not strong enough to grab the attention of your target audience, your campaign will fail!
That is why we always tell our small business clients that when the right content meets the right audience at the right time, miracles happen and the action takes place. To enable your target audience to take action after seeing your Facebook campaign, you need a compelling message that that will trigger, compel and propel them to take action.
What type of content can you use for your Facebook Ads?
You can use a video with a body text.

You can use a graphic design/captivating photo with a body text.

You can also use a photo slide with a body text.
If your Facebook campaign is going to work, then it has to grab your target audience' attention. And you have less than 60 seconds to do that because there is so much noise on Facebook and people are so much distracted by a lot of things.
If your message (content) doesn't grab their attention, the campaign will fail and you'll lose money. Because without attention you can't generate the interest for people to message or click the link to see your offer.
Therefore, your Facebook campaign must have an irresistible content that will hook the attention of your audience immediately they see the ad in their Facebook newsfeed.
So how do you grab the attention of your target audience? Just three things:
The Image
Your image must arouse their emotions of either positive emotions such as joy, hope, happiness or negative emotions such as sadness or pain. Human beings have feelings. The image must trigger a feeling in them to pause, read the post and then engage with the content.
However, Facebook advises using a clear image that tells people a clear message. Avoid using too much text on your image or else your ads will not perform well. Also, you need to use the right image size for the ads to appear well on people's mobile phones.
The Headline
Your headline must hook their attention. There's no way out. If your Facebook Ad headline is not attractive, your campaign will not produce better results. Ask a question, provide a stunning statistics, make an irresistible offer or say something very strong. In short, your headline must sell the concept of you want to say in a split second.
The Body Text
This is where you explain your offer or message in detail. This is where you clarify your message. Tell people what to expect, what's in for them and how your offer will change or improve their lives or business. Then, provide a link to the landing page where they will learn more and take purchase action!
On Facebook, people look at the image first, and then the headline. If the image and the headline attract their attention, they will read the body text and click on the link to learn to more.
So, when we are running Facebook Ad campaigns for our clients, we make sure that every image, headline and body text we use SELL! We create the entire content to grab the target audience' attention in 60 seconds or less!
How do we do that?
People buy solutions! So, we ensure that we create content that promises to solve our target audience' problems. We design the content to ease any of their pain points. We create Facebook content to fill one of their earnest needs or solve a pressing problem. We provide the target audience with something to make their lives or businesses better!
As they see this kind of post—in a split second—their subconscious mind receives a message, "This is good! This is what you've been looking for. This will solve your problem, improve your life and change your life for the better!" When this happens, the person says, "I'm interested". The person pauses, reads the body text and finally clicks the link to learn more!
5. Develop A Successful Facebook Ad Sales Funnel
To get better results with your Facebook Ads, develop a successful sales funnel.
Your sales funnel is the step-by-step process you're going to use to generate and convert leads to produce results for your company/organization. The FB Sales Funnel is crucial for getting a better ROI.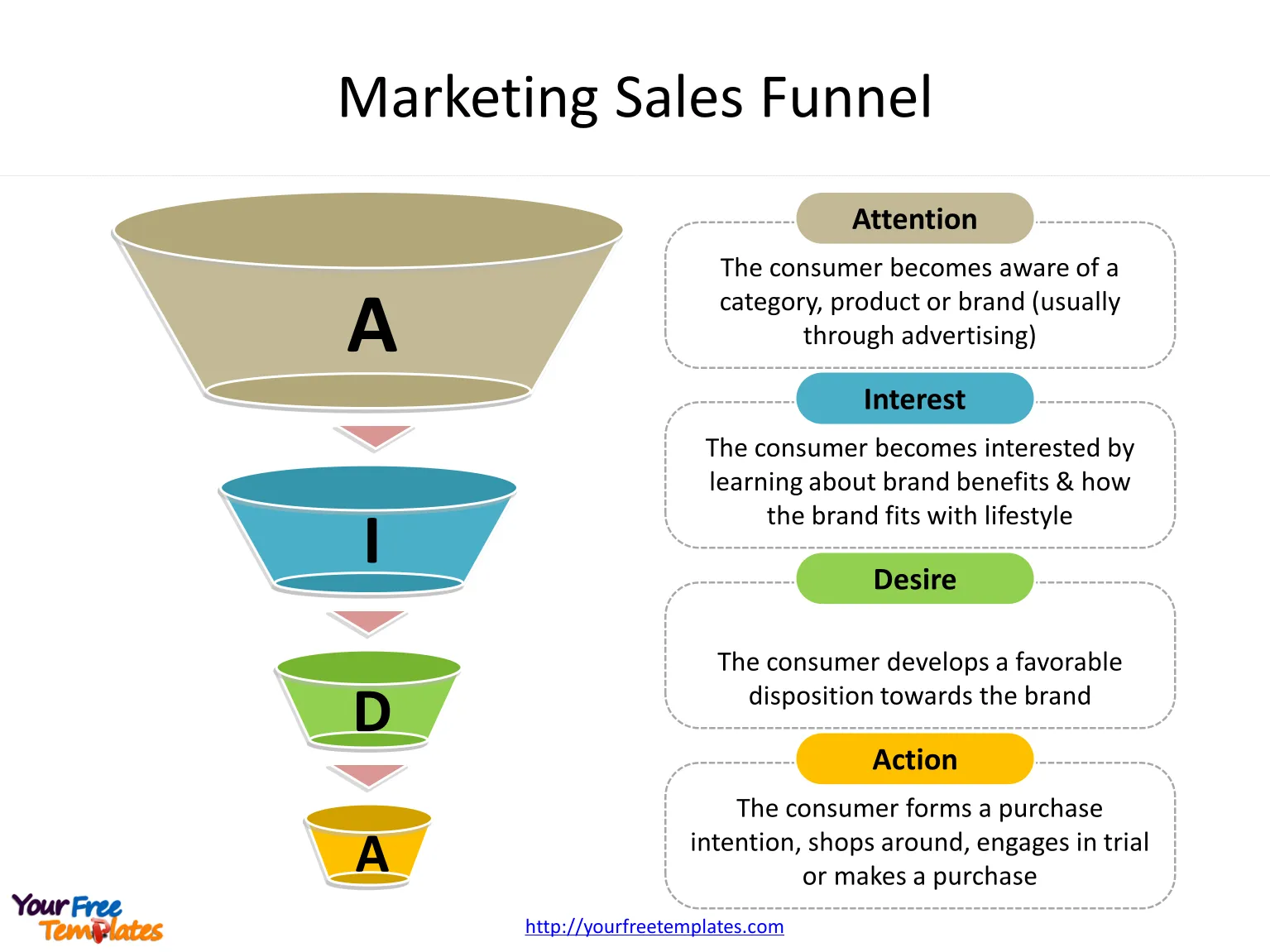 To develop a Facebook Ad Sales Funnel, we use the AIDA Model. This model is a tried-and-proven process to build a successful marketing campaign. Using the AIDA Model, you can plan and design your Facebook Ads to convert total strangers on Facebook into new customers/clients for your business.
Here is how to use the AIDA Model:
A—Attention (Awareness)

I—Interest

D—Desire

A—Action
Attention and Interest phase of the sales funnel happens on the Facebook newsfeed, but the Desire stage happens via Facebook Messenger, WhatsApp Messenger, Landing Page or any conversion system you are using. This is how it works.
A typical target audience views your Facebook Ad in their timeline. They get hooked by the image and the headline. It grabs their attention, and interest develops instantly. Then they take the time to read the body text to see what your post offers to solve their problems and improve their lives.
As they read the body text, they become more interested and suddenly that causes them to move into the Desire Stage of the Sales Funnel.
At this level, they get overwhelmed and want to know more, learn more and get what you're offering. At the Desire Stage, they can send a message to enquire, make a phone call or click the link to learn more.
If you are using a web page to provide more information, you need to make sure you have design it well to fuel their desire to TAKE ACTION. Action is what marketing experts call "Conversion". The conversion rate is how many people visitors who took action and sign up, make a purchase or fill a form on your website.
Tips for Designing a Better Landing Page
Your landing page needs to engage people to convert. Period!
It has to help in converting visitors into leads, prospects and sales. This is what makes the campaign successful. Therefore, you need to ensure that your landing page has key information to conquer their fears/doubts/worries, build trust and finally enables people to easily take action.
To do this, your landing page must have some few basic information.
Attention-grabbing headline.

A captivating/compelling image (s).

A strong social proof/testimonials (at least three or four).

A clear call to action (CTA) to enable visitors to take action.

An interesting copy to fuel their desire to take action.

A user-friendly website interface.
Landing Page Mistakes to Avoid
Remove Homepage Navigation Buttons.
To avoid distractions and help people to quickly take action, it is advisable to remove your home page menu navigation buttons. They can be distractive and prevent people from getting focused on your CTA and marketing message.
Avoid excessive content
Excessive content can confuse people. Simple is always better. Provide essential information. Tell people the features and the benefits they will get when they take action. Just give people what they need and they'll take action themselves. Don't deceive and oversell! It will look scummy, and they'll flag it as a scam!
Provide short and easy forms
When your landing page is too long, people won't fill it. Your form should have at least three or four-sections, except when you need other critical information. At the basic, ask for their first name, email, phone number (if needed) and their country code. You can get other details later. If it's an email list, just their email will increase the conversion rate!
Avoid Inserting Destructive Banner/Push Notification Ads
Remove any other ads or website side widget that will deter people from taking action. All these things distraction people and prevent them from taking action. Make your landing page simple and easy to navigate. Always remember, "Simple is better!"
6. Determine Your Facebook Ads Budget
Your Facebook Ads budget is very important when you want to get certain results. Your budget determines the reach of your Facebook Ads. The ad objective determines the ad price list. Usually, Conversion Objective Facebook Ads come at a higher cost than the other ones.
With Facebook Ad Costs, four things come to play:
Cost Per Reach (CPR)
You can reach about 700 to 1, 500 people on Facebook in one day (24hrs) with at least $1, depending on your objective and the broadness of your target audience. With this metric, you can calculate how many people you can reach and how much your ad will cost. If you plan to reach 10,000 people per day, you might spend an average of $10 per day!
Cost Per Click (CPC)
Apart from the reach, Facebook also charges when your target audience clicks your link or view your video post. This is like PPC (Pay-Per-Click) campaigns on Google. If you're using the traffic objective, Facebook will charge your ad account per click.
Cost Per Message (CPM)
If you are using the engagement objective, then it means you want people to send a message when they see your post. Here, Facebook charges your ad account per message that is generated by your target audience. The higher the message, the higher the cost.
Cost Per Lead (CPL)
If you are using the conversion objective, it means you're running a Facebook ad to get people to take a specific action. This can involve filling a form on your website, filling a form on Facebook or taking a key action on your website. These ads come at a higher cost than the other three.
To avoid going above your ad budget, set a limit for each ad campaign. When you set a limit, Facebook will the run ad for several days and bill based on the reach and cost per action. The ad stops running when you reach your budget limit.
This will enable you to stay within your Facebook ad campaign budget and still optimize to get a better result. If you are using a Facebook Ad Agency/Consultant to run and manage campaigns, it will come at an additional cost.
Prices vary per FB Ad consultant and the model used. However, you might get at least 10 to 30% of the FB Ad spend based on the agency you use and their pricing model. Some FB Ad Consultants request payment of management fees in addition to the percentage of ad spend.
At Think Expand, we only charge clients a flat rate on ad spend. You can see our FB AD Prices here!
You can either pay at once for your Facebook Ads or use the automatic billing. When your Facebook Ads reach a certain level, Facebook will automatically charge your account.
Facebook will also charge your account at the end of every month if there is any amount left unpaid. To avoid getting your Facebook Ad Account disabled, it is important to budget and gets all ads paid on schedule.
7. Consider the Timing Before Running Ads
Timing is everything when running Facebook Ads.
So, you have to run the right ad at the right time to get better results. Timing affects the reach, engagement and conversion rate of Facebook ads. When your ads run at the right time, you might even get a double of the estimated result!
Reach Timing
There are days and times when your target audience is mostly online. When you run your campaigns during those times, you get better results. That is why it is important to study, understand and have accurate statistics about your target audience.
Usually, Thursday, Friday, Saturday and Sunday are said to be the time most people are more active online. That is when we run most ads for our small business clients.
However, you can run a weekly campaign through and set an Impression objective so that Facebook will let your ads run to target audience many times in a day so they will see eventually see your campaign any time they come online.
Engagement Timing
It is one thing to reach people, and another for them to engage with your campaign/post. The higher the engagement, the better the conversion rate.
This is what we have seen repeatedly when running Facebook Ad campaigns for our small business clients. When the timing goes along with the campaign, the campaign engagement skyrockets and this increases engagement.
For instance, during festivals and special occasions, people are in a cheerful mood and they spend more on food. During this time, we run many food campaigns for our clients and they get better results.
This also works well during the weekends. Most people want quality fish or meat to cook a special meal at home on special occasions and weekends. The right message, targeting and timing help increase engagement rates!
Conversion Timing
Conversion is when people take action. The more pressing the problem or need, the quicker the target audience will take action.
If an industry is getting high business closure rate because of a particular problem and you are running a consulting/coaching solution to help businesses in that industry from collapsing, the conversion rate might be high—because more people will be curious and would want to learn more.
Also, if people are looking for a particular solution and you run that campaign, you can get a high conversion rate. Again, timing affects reach, engagement and conversion rates of Facebook ad campaigns. But some ads can be time resistant. They work very well at most times!
Finally, you need to test, measure and pivot.
That is the process we normally use to increase the conversion rates of all the Facebook campaigns we run for ourselves and clients. You do your homework of understanding your target audience and setting your ads to get better results, but you finally have to take action.
You can't just hope things will happen. That is why testing is crucial! There are two ways to run test campaigns:
Split Test Campaigns
Here, you run one campaign. See how it works and then run another one. You can run two or three split test campaigns for three days or one week to have a feel of how things will work. After that, you just need to measure the results and campaign against each other.
A/B Test Campaigns
Here, you run the test campaigns at the same time. You plan two or three ads and run them at the same time. Then you track, monitor and measure the results of each ad as they run. After the set number of days for the days, you can review and see how each ad performed.
When you test, you get feedback on how your target audience is responding to your campaign. Based on the results, you then decide what to tweak and pivot. Sometimes, all it takes for your ads to work is just a change in the headline and making it look more attractive, convincing and attention-grabbing.
At another time, the problem can be the image. You change the ad image and then get a better engagement and conversion rate. At another time, you change the Facebook objective and get a better result.
How your campaign performs is affected by the objective you choose. When everything falls in line, your Facebook campaign works like magic, converting like crazy and producing spectacular results for your business.
Facebook ad campaigns work!
There is no question about that. It all depends on how you do it. If you don't want to waste money on Facebook Ads, then you have to do it better. If you plan and get all the pieces in the Facebook Ad Campaign done systematically, you will get wonderful results that will bring you very soothing amazement.
This is will increase your sales, revenues, profits and business growth. As this happens, all you need to do is to check the timing and rinse and repeat to get more results. If one campaign is working, all you need is to vary similar image to avoid boredom. Don't change the tactic, only change the strategy and you will keep getting remarkable results.
If you are busy and don't have time to do all the homework to make your Facebook Ad Campaign work, you can hire a Facebook AD Agency like Think Expand. Here, our goal is to provide result-driven Facebook Ad Campaigns that enable businesses to grow their brand, attract more customers and grow their business.
We stay focused on getting results for our small-to-medium sized business clients. Ready to advertise on Facebook? Let's help your business grow with Result-Driven Facebook Ads!
Let's Help Grow Your Business With Result-Driven Facebook Advertising Packages