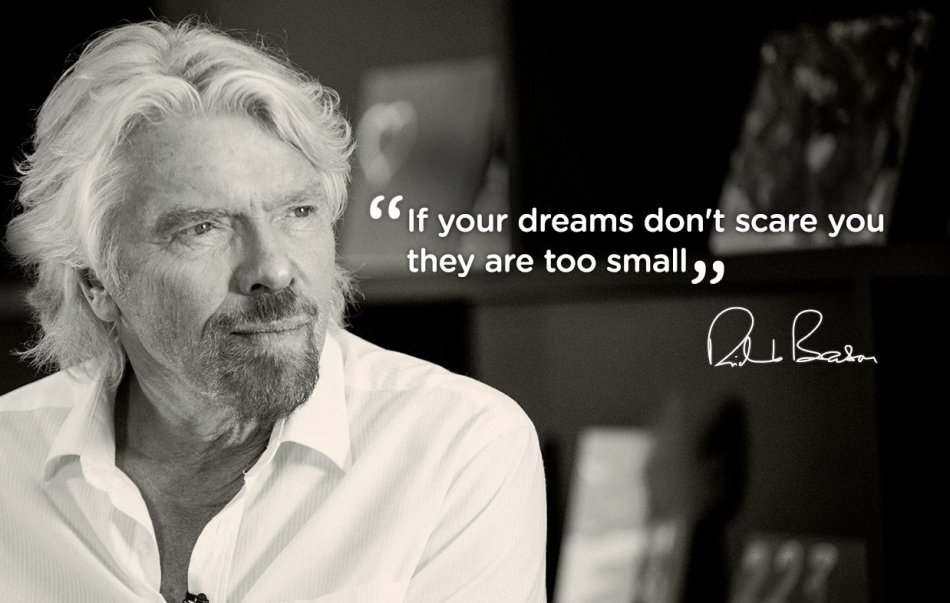 Sir Richard Branson is a British entrepreneur, investor and philanthropist. He is the founder and chairman of the Virgin Group, which controls more than 400 companies worldwide. When it comes to entrepreneurship, Richard Branson is one of the people who really epitomizes the word, "entrepreneurship."
Having dropped out of school at the age of 16, he went ahead to start his record business which grew into the multinational Virgin Group. According to Forbes, Richard Branson has a net worth of 5.3 billion (USD), ranking him as the seventh wealthiest British billionaires by net worth.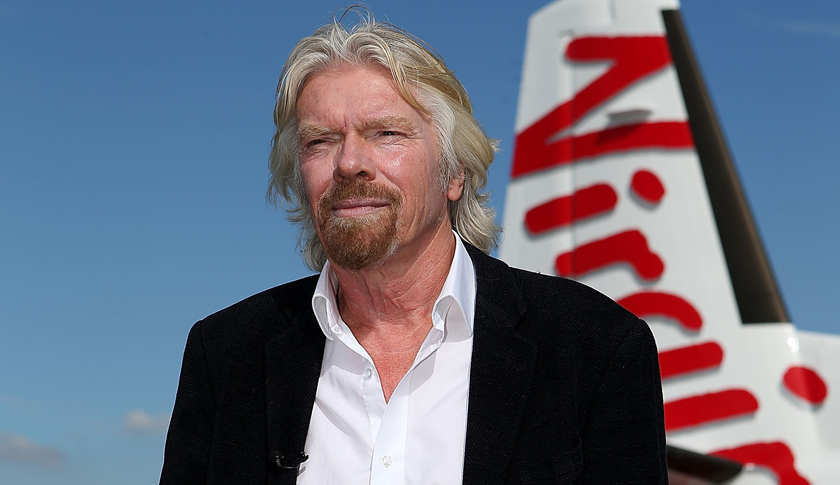 Richard Branson Quotes expresses his philosophies and way of life. We can all learn from them and imbibe them into our lives as requires.
Below are 40 Richard Branson Quotes to Kickstart your week. Kindly go through and share your comments below.
JOIN OUR E-COMMERCE DIGITAL MARKETING NETWORK!
Receive weekly insights on WhatsApp to attract more customers, generate more sales, explode your sales targets and grow your business online!.
1. "There's no point in starting a business unless you're going to make a dramatic difference to other people's lives. So if you've got an idea that's gonna make a big difference to other people's lives, then just get on and do it." – Richard Branson
2. "If you want to be more productive, then start at the start: get there on time. Whether it is a meeting, a flight, an appointment or a date, it's important to ensure you are there when you say you will be there. This may feel like an old-fashioned tip to give, but it has served me well for five decades in business." – Richard Branson
3. "In business, if you realize you've made a bad decision, you change it." – Richard Branson
4. "I've never gone into business to make money. Every Virgin product and service has been made into a reality to make a positive difference in people's lives. And by focusing on the happiness of our customers, we have been able to build a successful group of companies." – Richard Branson
5. "Building a business is not rocket science, it's about having a great idea and seeing it through with integrity." – Richard Branson
6. "You don't learn to walk by following rules. You learn by doing, and by falling over." – Richard Branson
7. "Most people would assume my business success, and the wealth that comes with it, have brought me happiness. But I know I am successful, wealthy, and connected because I am happy." – Richard Branson
8."I have always believed that if you go into business to improve a product or a service and have a positive impact on people's lives then success and money will follow. At Virgin, we're in the business of changing business for good." –Richard Branson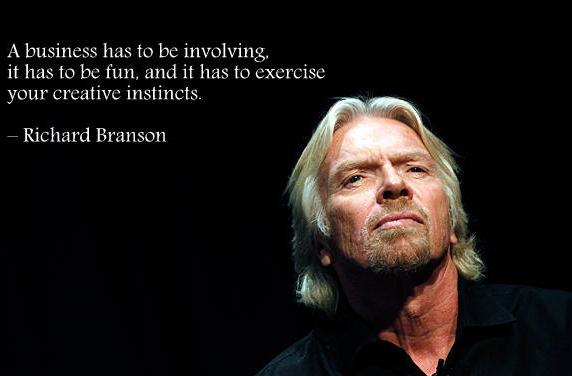 9. "It is purpose, passion and drive that will take you over the finish line, not bundles of money. If you're really interested in something, have done your research and have solid values then you have a great shot at success."—Richard Branson
10. "If money is your only motive, then you shouldn't launch a company at all."—Richard Branson
11. "No matter how big, small, simple or complex an idea is, get it in writing. But don't just take notes for the sake of taking notes, go through your ideas and turn them into actionable and measurable goals. If you don't write your ideas down, they could leave your head before you even leave the room." –Richard Branson
12. "If you don't write things down it's really easy to forget what was said – and often in business it's the little things that make a big difference to your customer. Keep a notebook in your back pocket to scribble down thoughts or feedback, and make sure you follow through on them in a timely fashion."—Richard Branson
13. "The reason Virgin Atlanticstands out from the competition is because we notice the small details and try and make the experience unique. We take feedback seriously and it's what makes us a great airline rather than an ok airline."—Richard Branson
14. "Many people think writing notes is below them – but everyone should be doing it as it can greatly improve what you do."—Richard Branson
15. "I learned very early on, from Student Magazine to Virgin Records, that if you want something to happen, don't just sit around waiting for it. Work hard, take your chances, and seize opportunities when they present themselves. Don't give in to the fear and self-doubt and instead find ways to make it happen. Those who are bold have a higher chance of being rewarded."—Richard Branson
16. "You should always be looking for ways to make things better – including yourself. You can never know it all, and it's so important to always be learning and developing. I find it really useful to set myself some goals and write them down. I make long-term and short-term goals, and the short-term successes keep my morale up and spur me on towards longer-term goals."—Richard Branson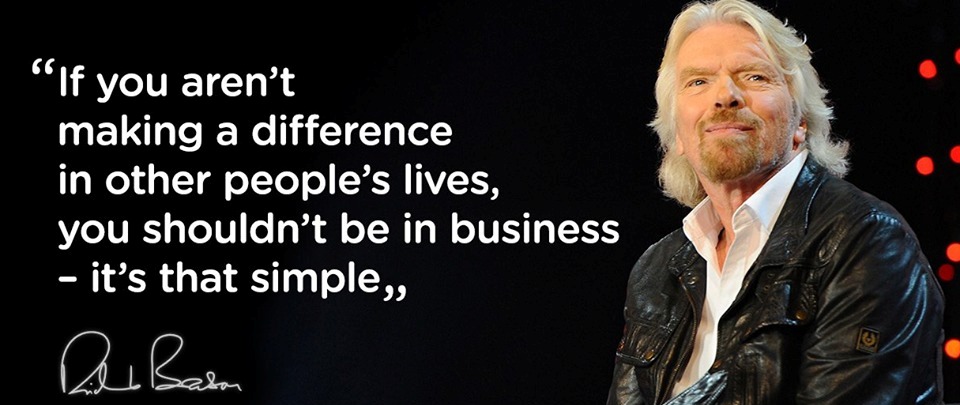 17 "Business should be a driving force in creating a better world, so if you can combine your entrepreneurial skills with a social purpose, you can have a great effect on the world. I've always set out in business to disrupt industries to benefit the customer and had great fun doing it."—Richard Branson
18. "But not being able to quit your job shouldn't mean you have to quit your dream – instead it should complement it. Some of the world's most successful companies began as side projects, with their founders working evenings or weekends to turn their ideas into realities. Virgin is a prime example of this – all of our Virgin businesses started while we were working on something else." –Richard Branson
19. "Passion is the key to juggling work and business. If do what you love and love what you do you're more likely to be successful." –Richard Branson
20. "The trick to making it round the full circle is not to give in to self-doubt. Keep going and most importantly, keep believing. Realize that you are the only thing stopping you."—Richard Branson
21. "Positivity breeds positivity – so, in most circumstances, asking a question in a positive manner generates a better response. Think about it this way: Attitudes are contagious… Is yours worth catching? Positive thinking is incredibly powerful tool. Simply put: positive, proactive behaviour spurs positive, proactive behaviour."—Richard Branson
22. "Positive people don't just have a good day; they make it a good day. I aim for positivity by: wearing a smile at all times; looking for opportunities to see the good in the world; approaching problems in a proactive manner; phrasing my comments and conversations to reflect positive outcomes; and leading with YES! rather than no – that is, after all, how I got my nickname Dr Yes!"—Richard Branson
23. "Keeping it simple is also a great help when it comes to communication. I am dyslexic and find it much easier to digest information in clear, concise chunks. As Einstein said, if you can't explain it simply, you don't understand it well enough. It often baffles me how much people waffle before getting to the point."—Richard Branson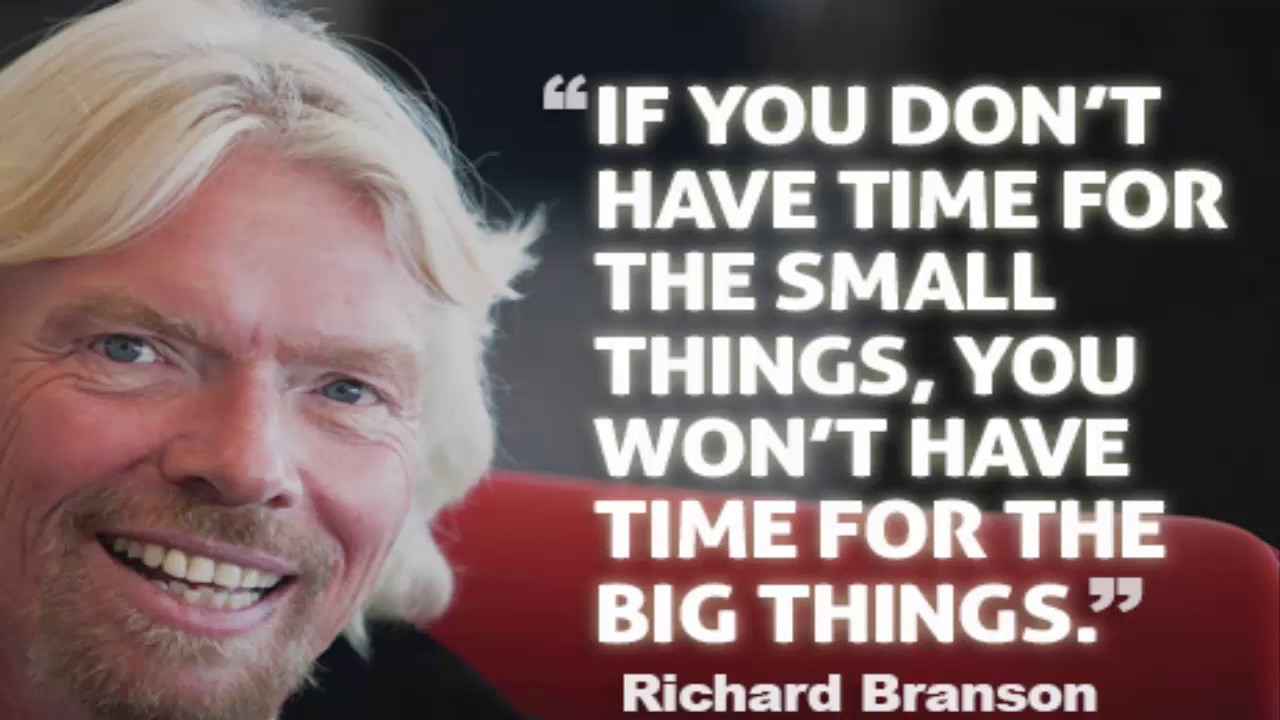 24. "An important lesson I have learned after decades in business is the person behind the idea is as important as the idea itself."—Richard Branson
25. I've seen many shy entrepreneurs succeed because they have surrounded themselves with the right people. If you don't enjoy pitching and public speaking, partner with someone who does. If you enjoy brand strategy but hate the numbers, find a good accountant or analyst to help guide you."—Richard Branson
26. The best way of learning about anything is by doing." – Richard Branson
27. "Don't become a slave to technology – manage your phone, don't let it manage you." – Richard Branson
28. "Do not be embarrassed by your failures, learn from them and start again." – Richard Branson
29. "To me, business isn't about wearing suits or pleasing stockholders. It's about being true to yourself, your ideas and focusing on the essentials." – Richard Branson
30. "My philosophy is that if I have any money I invest it in new ventures and not have it sitting around." – Richard Branson
31. "If you don't have time for small things, you won't have time for the big things." – Richard Branson
32. "So many people get caught up in doing what they think will make them happy but, in my opinion, this is where they fail. Happiness is not about doing, it's about being."—Richard Branson
33. "You should never feel guilty about taking a break. If you're feeling frustrated or exhausted, one of the best things you can learn to do is rest, rather than give up. Whenever I drink a cup of tea, I try and take stock of my surroundings, be in the moment and order my thoughts. A couple of minutes of down time can help spur you back into action." –Richard Branson
34. "It's also important to be able to have fun at work – we spend so much of our lives working, we need to be able to laugh along the way. Virgin is a family business – we smile together when things go right and find ways to solve problems and support each other when they don't."—Richard Branson
35. "If you're driven by purpose then you can enjoy what you're doing and feel comfortable being yourself. Only by being yourself at work can you truly flourish and do your best. If you believe in what you're doing, it makes you push to be better, to exceed expectations and drive innovation."—Richard Branson
36. "The mark of a good leader is being able to harness these different talents and empower people to be the best that they can be. As a leader it's your job to build people up, not knock them down. If you've emboldened your staff they will be more productive and creative. They will feel motivated to take on the challenges of your business."—Richard Branson
37. "I've always done things differently to most – whether it be leaving school at 16 or deciding to start an airline with no experience of the aviation industry. I've never really had the desire to fit in and that's served me well in business. Innovation doesn't come from being comfortable and doing what everyone else is doing."—Richard Branson
38. Education doesn't just take place in stuffy classrooms and university buildings, it can happen everywhere, every day to every person." – Richard Branson
39. "From a young age, I learned to focus on the things I was good at and delegate to others what I was not good at. That's how Virgin is run. Fantastic people throughout the Virgin Group run our businesses, allowing me to think creatively and strategically." – Richard Branson
40. "The art of delegation is one of the key skills any entrepreneur must master." – Richard Branson
Which of Richard Branson Quotes inspires you the most? Share your comments below.
Visit Our Online Store & Try Our Sales-Driven Digital Marketing Packages.
[woo_category_slider id='5542′]