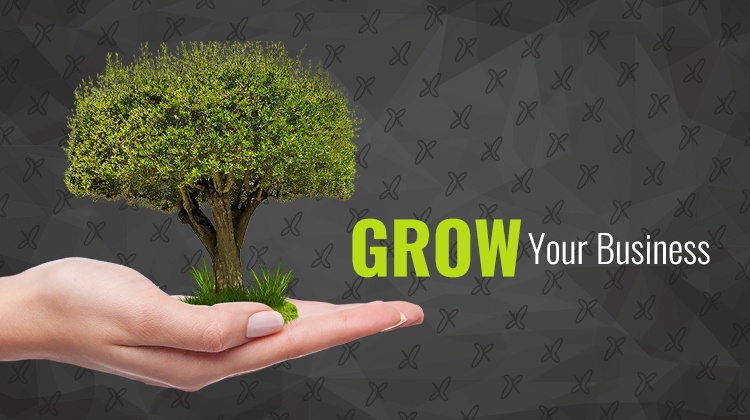 If you're going to expand your business, you must grow. There's no way you're going to expand your business if you don't commit to business growth. The basketball coach, Pat Riley, said, "You're either getting better or you're getting worse!" It's either your business is growing or dying gradually. But the question is, how do you grow your business with digital marketing?
By now, you might have heard about digital marketing and the need to use digital marketing to promote your business online. For many small business owners and managers, digital marketing means creating a Facebook Page and sharing posts about their product/services or creating a website to showcase what they offer!
Well, if that is what you think, then there is more!
Today, the pursuit of most business owners and managers is business growth. Every business is looking for ways to grow. They are looking for means to acquire new customers, increase their sales, serve customers well, reduce operational expenses, and make more profit.
Dive Deeper: 5 Simple Principles to Build a Successful Business
While growth is very important, if you don't plan your growth, you might get into trouble growing your business. Unplanned business growth can lead to a series of business nightmares. Plan your growth to avoid being handicapped by the risks of business growth.
You must remember two business growth risks:
Growing too fast without the right systems in place, leading to an explosion.

Growing in the wrong direction, leading to losing core business operations.
In the quest for growth, many managers endanger their business by pursuing endless or fruitless opportunities that make them lose their unique competitive advantage and market share. They get into markets they have no expertise to manage and become bent on selling products they have no expertise to deliver.
Before you consider how to grow your business with digital marketing, you must:
Analyze your business.

Determine your growth path.

Develop a growth plan.
How do you analyze your business?
Look at your financial statements. Look at your weekly, monthly, quarterly and annual financial statements. The financial statement is the overall report of how well your business is doing.
If you're in a business where you don't keep accurate professional records of your business operations, it will be difficult to analyze your business systematically.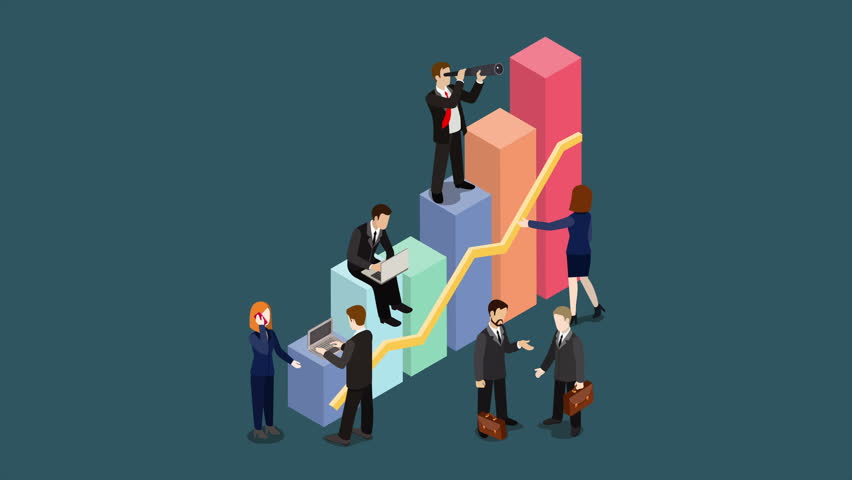 It all starts from the top—your gross sales revenue. Without the top line, there will be no bottom line. Without sales, there will be no profit. But, if you have enough sales and your cost of sales and operating expenses are very high, you will only have a little net profit.
JOIN OUR E-COMMERCE DIGITAL MARKETING NETWORK!
Receive weekly insights on WhatsApp to attract more customers, generate more sales, explode your sales targets and grow your business online!.
Notwithstanding, analyzing business growth always starts from the top—your total sales revenue per day, week, month, quarter, and year!
Dive Deeper: The 3 Financial Problems that Kill Small Businesses
How much does your business make per month? How much did you project to make? What is the difference between the actual gross sales and the projected gross sales? What is causing the difference? What is making you unable to achieve the sales targets you set for your business?
That's where marketing and customer service come.
Marketing attracts new customers while customer service retains the new customers. Together, marketing and customer service with support from sales activities help to bridge the gap and achieve your revenue goals and targets.
Ideally, there are three ways to grow your business.
To avoid falling prey to growth pitfalls, you must understand these growth paths and then determine which one will work best for your business. And then the next step will involve developing a growth plan based on what you have chosen.
Here are the three business growth path:
Market Direction: Here, you already have your products and services. You're not looking to create, develop or manufacture another product. Your challenge is how to reach more customers, attract new customers and sell to more customers.
You have current customers, and they are happy about your products/services. The next step to growing your business is to look for new/related customers.
The more new customers you get and keep, the more your business grows. As this happens, your business expands linearly. Remember that the focus of the marketing direction is to find more customers and keep them!
Business Growth Case Scenario One
Currently, we are not looking at creating new products/service for our business. We have done that over the years of being in business. The only work we do now is to refine and fine-tune our delivery process so we can provide faster and better service to our customers.
The current growth focus is to generate more leads, prospects and customers. The goal is to use digital marketing to find more customers. We implement tactical plans to reach more customers in other African markets apart from Ghana.
We are trying to reach small-to-medium-sized businesses in Nigeria, South Africa, Kenya and Malawi who are looking for digital marketing services to grow their business. Our growth plan is market-oriented, not product-oriented. But wait a minute and look at how a product-oriented business growth works.
Product/Service Direction: Here, you already have existing customers. They like your products and services. But you notice that many of them ask for a related product or service. They are looking for related or complementing services to help them achieve their goals.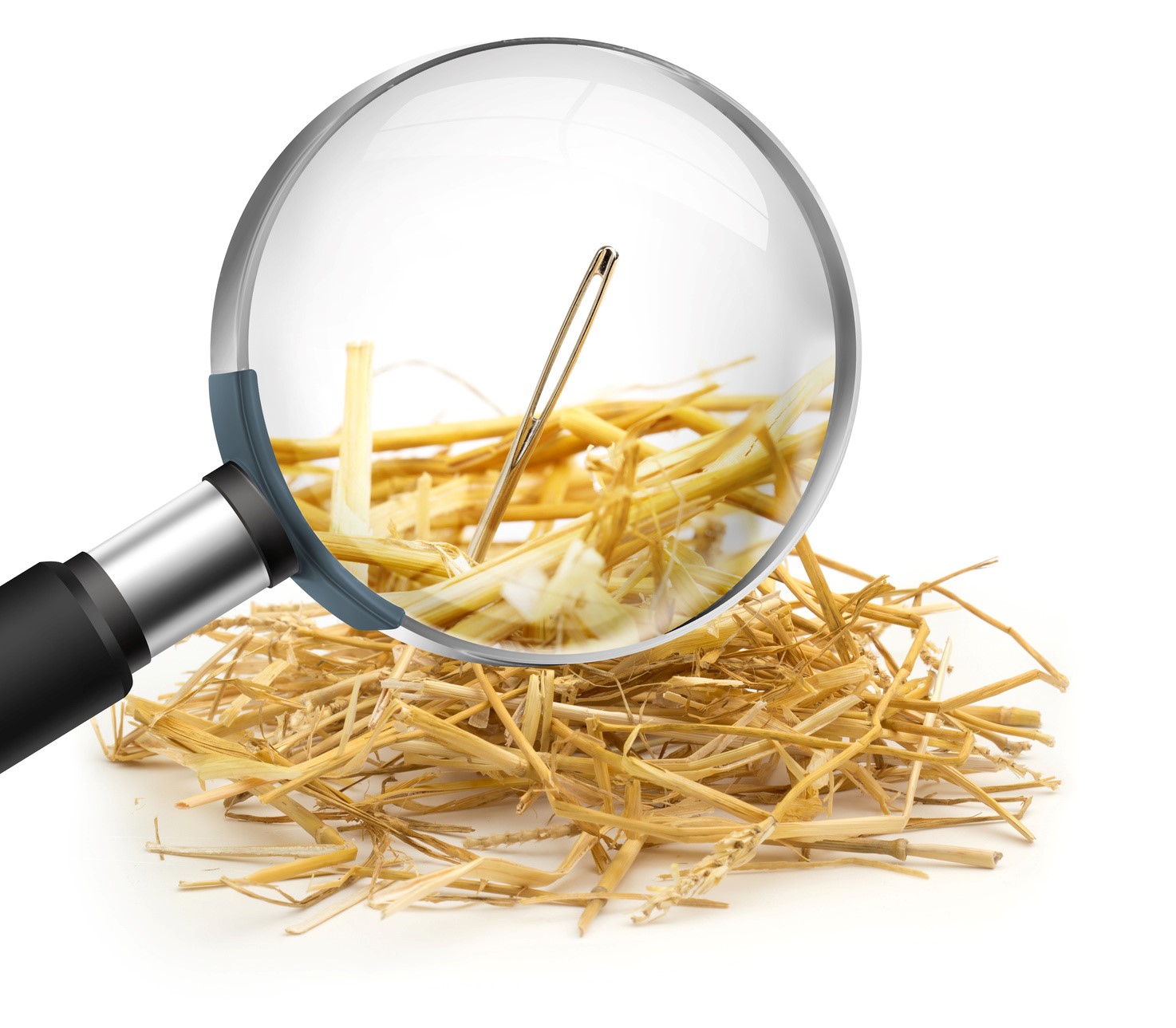 Business Growth Case Scenario Two
For instance, when we started offering social media marketing services to local small businesses, they began to request Facebook Advertising and Local SEO Services.
This forced us to invest in R& D and develop Web Design and Local SEO Services to meet the needs of current and future currents. Since then, we have generated a huge amount of revenue from our web design and local SEO services.
At another time, we were offering graphic design services for social media and branding. Then, customers began asking for short videos to promote their business. That is a related product, causing us to think further and create new digital marketing packages for small businesses to serve the needs of the existing or current customers.
Visit Our Online Store & Try Our Result-Driven Digital Marketing Packages.
Instead of letting our customers get those services from another digital agency, we have increased and boost revenue by offering all those services to them.
Combining Product/Market Direction: In this case, you are looking at finding new markets while creating new products. You create a new product for a new market—this is one of the riskiest growth paths your business can take if not plan well.
Business Growth Case Scenario Three
In 2018, our digital marketing company was doing well. We had enough clients and were generating a decent amount of money. Then, suddenly, I informed the team about an idea of creating a magazine based on digital technology for the small-to-medium-sized businesses in our community.
We spent a lot of money to design and produce the magazine. After production, we could not hit enough magazine subscription sales to keep afloat. And, there was pressure from existing customers and business.
I was under intense pressure: look for investors or close the magazine for the main time? I chose the last option, and the magazine was closed down. We lost a lot of money which we could have saved and invested to grow the business further. But it is part of the learning process of building a company.
Dive Deeper: Top 10 Causes of Business Failures in Africa
Why did we fail? We failed because we were trying to reach a new market with a new product without proper homework. We wanted to reach the local business market with a new product. We didn't do our homework very well.
The exciting thing was that our existing customers bought the magazine and advertising spaces and helped us generate sales. It was the new market penetration that we failed at!
What is the lesson here: It is always risky trying to reach a new market with a new product without proper homework. That doesn't mean that it can't be successful. It means that it is high-risk and to be successful, you better do your homework.
If you fail to do your homework while trying to reach a new market with a new product, you might fail and cause problems for your existing business operation. Thoughtful, careful and strategic planning should take place when you're trying to implement the third growth plan.
Which type of growth path will best suit your business right now? Are you looking at finding new customers or creating new products to satisfy current or new customers you have seen in the market? Or, are you looking at implementing both growth plans for your business?
Hope you understand the three ways to grow your business? If you understand, then the next step is to develop a growth focus plan for your business. How do you want to grow your business: markets, products or product/market direction?
To limit the risks of business growth, choose one growth strategy and focus all your marketing and operational tactics on it. Chasing so many growth plans at the same time can cause problems and make you lose focus on your core business operation.
To be at the safer side, select only one growth path and focus your energies. Instead of diffusing your operational and marketing efforts in various directions, you want to focus. Why? Focus is power. Focus helps to get things right and achieve success. The more focus your growth strategy, the faster you will gather momentum to reach your goals.
Well, so let's assume that you're an existing business. You provide health care services or health products to local families in your community. You already have products and services that you are selling. You are not looking to create a new product. You are looking for new customers to buy from. How do you use digital marketing to achieve that growth plan?
Two Types of Digital Marketing Strategies
To reach more customers, get more leads and grow your business, there are two digital marketing strategies to consider: outbound marketing and inbound marketing. Each has its advantage and disadvantage. Look at the two strategies and then use them to achieve your growth plans.
Dive Deeper: Digital marketing-How Can I Promote My Business Digitally
Outbound Marketing
This is the "spray" method of digital marketing.
Here, marketers create content (banner ad, flyer, video, blog pots, cold email etc) and then they "spray" it through various mediums across to the masses. You don't care if people are interested in that message or not. All you do is to get your message across to the world.
This marketing bases its premises on the idea that the more people you get your message to, the more they will respond. But this is not always true!

A report by Forbes revealed that an average consumer gets between 4,000 to 10,000 ad messages per day. That tells you how many businesses and organizations are competing for an average person's attention. Therefore, outbound marketing generates less ROI these days.
Outbound marketing tactics include:
Blasting mass generic cold emails.

Blasting of massive cold calls.

Annoying push notification ads.

Distribution of fliers and cards.

Website intrusive banner ads.

TV/radio/print advertising.
On the flip side, a persistent outbound marketing approach will achieve some results. No matter what we say, companies will still do TV and radio ads. In his book, Marketing 101, Don Sexton argues that outbound marketing activities produce results:
Build awareness of your brand.

Convey knowledge of your products/services to potential customers.

Increases the likelihood of preference or liking for your products and services.

Encourages the conviction of potential customers to purchase your products/services.

Promotes your products and services to the masses.
Inbound marketing
While outbound marketing focuses on "pushing" "spraying" and "hammering" your message across multiple online and offline channels, inbound marketing focuses on "magnetizing" potential customers. It focuses on attracting potential customers by providing value through content.
According to Brian Hilligan of HubSpot, inbound marketing tactics focus on "setting your website up like a 'hub' for your industry that attracts visitors naturally through search engines, blogging, and social media." Instead of running around and chasing customers, you magnetize customers to you!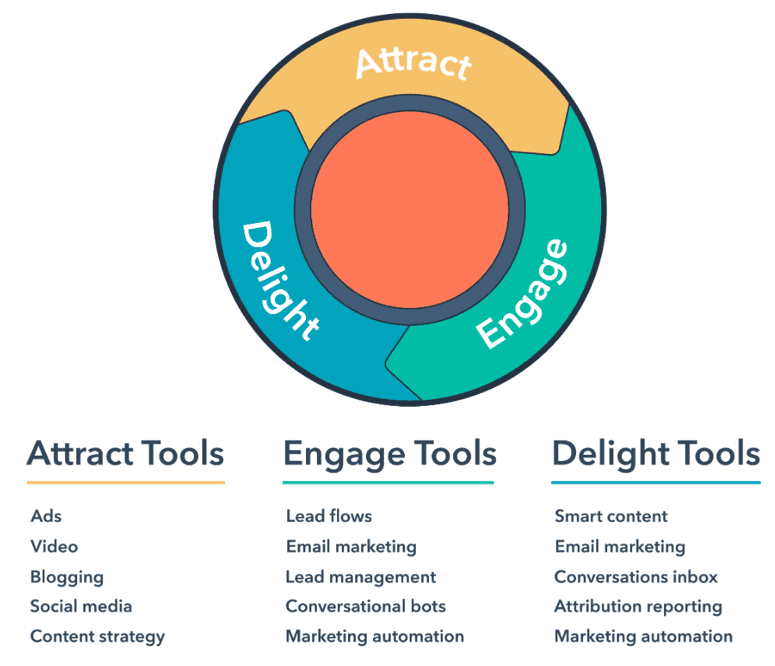 You find out the problems, questions and concerns of your target customers about your industry. Then, you create great content to solve those problems for them, using keywords to optimize them so they can find the content through search engines. You also share the content to social media platforms where the target market can find them.
Most people confuse blogging with inbound marketing! While blogging is an inbound marketing tactic, when you do it wrong, it will appear as an outbound marketing tactic. Your blog posts must focus on solving the problems of target customers.
That means it starts with thorough research of what people are saying, asking and thinking about your niche. After you understand what people want, you create content to solve those problems. Inbound marketing is not blogging about what you think, want and feel.
That is the reason Alina Petrov of Semrush said, "Creating content with no understanding of what works for your audience and your brand is a waste of time and resources."
Inbound marketing focuses on creating messages or materials that educates and informs people while achieving the marketing objectives of your organization.
Outbound marketing doesn't generate better results, because it relies on selfish premises. Instead of finding and satisfying the need of people through content, you interrupt them with an advertisement, as they do on TV stations. They interrupt the audience with adverts that do not even relate to what they are showing. It is no wonder 86% of people skip TV ads.
The following are some incredible results of inbound marketing by Demandmetric:
70% of people prefer learning about a brand/company through educative content rather than advertising.

Providing educative, relevant and high-quality content builds thought leadership and moves customers to buy with a high assurance of trust.

For every penny you spend, inbound marketing generates three (3) times more leads than traditional or outbound marketing tactics.

Content marketing produces three times the leads of a regular outbound advertising campaign.

The cost per lead of inbound marketing is 62% lower than outbound marketing.
Inbound digital marketing tactics generate all the results of outbound marketing and much more:
Enables transactions.

Manages transactions.

Gathers market information.

Know more about customers.

Attracts your target customers.

Get closer to target customers.

Builds long-term client relationships.

Builds a stellar brand for companies.

It stabilizes and increases brand loyalty.

Educates, informs and enlightens customers.

Builds thought leadership and make you an expert.

Helps to generate, nurture and close leads into sales.
Leveraging Inbound Digital Marketing Tactics to Grow Business
To grow your business with digital marketing, you need to understand the sales funnel. This is because inbound marketing takes patience and being gentle to convert leads instead of the aggressive outbound marketing campaigns through sending of mass messages.
The sales funnel is a three-step process:
Lead Generation
This is where you gather leads. A lead is any person or business that gets interested in your content or offer to the stage where he/she leaves their contact details behind. Besides, they also permit you to send further marketing messages and materials. You must constantly grow your lead database.
The entire focus of lead generating is to grab a potential customer's email, phone number, and name. To achieve this goal, you must provide them with something valuable that they can't resist. To get what you are offering, they will provide their contact details. What you are also offering to get people to give you their contact is your lead magnet.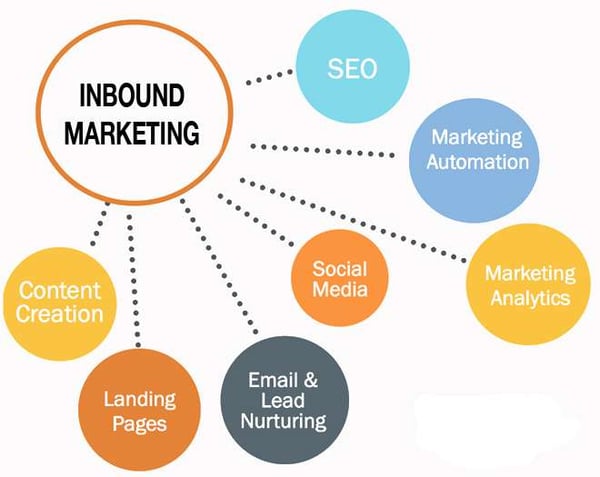 You can use SEO, content marketing, social media, paid-per-click (PPC) ads, classified ads, solo email ads (aka. buying email lists), and forum marketing tactics to drive traffic to your lead market.
The more traffic you drive to the lead magnet, the more leads you capture. You just have to ensure you stay within the inbound marketing environment. Do the best possible to generate brand awareness, engagement and leads for your business.
So, how do you generate leads?
Offer a free trial of your products/services.

Offer a free sample/package of your products/services.

Offer a free consultation/expert advice to target customers.

Offer a free webinar/email course to educate potential customers.

Offer a free downloadable book, audio, PDF, guide or white paper.

Offer a free resource centre on your website/blog for target customers.
Lead Nurturing
It takes time for a lead to become a client/customer. That requires lead nurturing. You need to educate, inform and probe the lead to the level where they are ready to buy. When they first get interested, they aren't ready to buy, but you have to nurture them to the stage where they are ready to buy.
Dive Deeper: How to Use Digital Tools to Make More Sales
Once you grab the contact details, the next step is lead nurturing.
According to recent reports, a whopping 96% of website visitors are not ready to buy. That does not mean that they will not buy. It means that they aren't ready to buy at the time of vising your site. They might probably by the product/service in three months.
What if we use lead generation tactics to grab their contact details? Then we nurture them until THEY ARE READY TO BUY? That means we can increase the number of website visitors that buy from us. So, after lead generation, you move to the next step of lead nurturing.
You can do this in three ways:
1. Create an Email List: Using marketing automation, you can send further educational, relevant and engaging content to your lead database through email. They are several email marketing tools and software out there that you can use.
2. Create WhatsApp Broadcast List: This will surprise you, but the open rate for WhatsApp message is higher than email. If your target customers do not use email often, your email nurturing marketing campaign is not going to work. That means using WhatsApp Broadcast. Be respectful and don't spam people with your WhatsApp content and promos.
3. Creating an SMS List: The open rate for SMS far surpasses WhatsApp Broadcast. Use SMS Automation software to execute your lead nurturing campaign. You need to follow the rules of spam prevention when you use SMS to reach out to your lead. Send educative tips, quotes, and hacks and then promote something related.
Lead Conversion
This is where you convert your "nurture lead" into paying customers.
It is where a lead converts into sales. It is where you make money from people who were first got interested in your product or service. It can take from a single day to a year for this conversion process to complete. It all depends on where the target customer is along the buyer journey!
Lead conversion is where sales start. Your lead is ready to buy at this stage. The desire is present and the financial resources are available to take action. The product/service you sell will determine how your lead conversion process works.
Most B2B marketers have to meet the potential customer in person, via the website, messenger or through the phone before they can close the sale. Whichever method, just make sure you close the sale and get the order. Develop the best conversion optimization system that can help with your business.
The following are some ways to convert your leads faster:
1. Email Newsletters: You can also send emails to close the deal. Every Wednesday or Friday, many businesses use discount offers via email newsletters to get their leads to take action. They use discount offers to get their lead network to take action and make the purchase.
2. Use Online Chat: If you have an ecommerce website or an online store, using an online chat on the website can help you address the objections of prospects when they are ready to make a purchase. Through interactions with the prospect, you learn more and help him/her make the order.
3. Use Facebook/WhatsApp/LinkedIn Messenger: Every year, businesses across use Facebook Ads to run ads. Guess where they close the deal before the potential customer closes the order? Facebook and WhatsApp Messenger. You can also use LinkedIn Message to chat with B2B prospects and close the deal.
4. Use the phone: Get human and let people hear your voice. It will surprise you that the sale will go through faster when you people hear your voice and trust that your business is the best option to help satisfy their needs.
5. Go to Meeting: When you are selling very expensive products, you cannot easily close the deal on the phone. You need to meet, discuss the deals and run through it before the deal goes through. Most construction companies use meetings to close deals before their clients make funds available for the project. The problem with meetings is that they can time consuming and labour-intensive.
Every stage of the sales funnel must have a unique inbound marketing tactic to help take the potential customers through to where they make the sale. If your inbound marketing has a missing link, you are not going to get the maximum result you want.
To grow your business through digital marketing, use the inbound marketing approach to find new customers. Then engage them with more content to build a long-term relationship and convert them into loyal customers.
Visit Our Online Store & Try Our Result-Driven Digital Marketing Packages.
[woo_category_slider id='5542′]
Need help to start your online store? Just Text/Call/WhatsApp: +233 548334499