Business is a system of systems. There's a sales system, marketing system, accounting system, operations system, customer service system, payroll system, accounts receivable system, accounts payable system and many other complex systems.
If any of these systems break down, the business will begin to suffer hemorrhage. Once the faulty system is not well attended to very fast by the managers and executives, it will begin to affect other related systems. This is what ultimately leads to business failures.
A business failure is not an accident.
A business failure is a result. It is the result of the failure of multiple business systems due to improper management. And one of the areas which cause many businesses to dry up and fold up easily is sales and marketing.
The lack of understanding the difference between sales and marketing has led many astute business people to make crippling mistakes that have caused serious disasters to their businesses. Well, so we want to look at what exactly is the difference between sales and marketing.
First of All, Let's Look At Marketing.
Marketing is simply the process of understanding the needs of target customers, producing a tailored service or product to meet that need and using the appropriate mediums to communicate the availability of the product to them.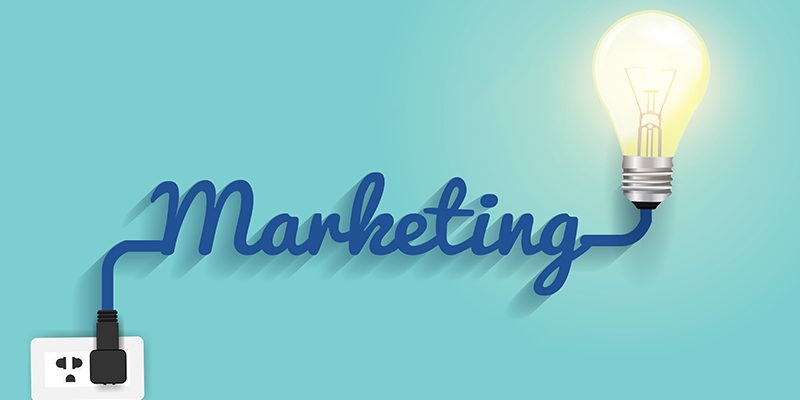 Don Sexton, Professor of business, President of Arrow Group and Author of Marketing 101 put it in this way, "Marketing is about understanding what people want, then trying to give it to them at a price that they are willing to pay and a price that will provide you with an acceptable profit. It is also about advertising and pricing and promotion and distribution and other marketing programs."
In short, marketing is what happens before a sale takes place. When marketing is poor, sales will be hard to collect. Products with poor packaging, poor pricing, poor location, and poor promotion will find it difficult to sell even if the salespeople are very skilled.
Well, So What Is Sales?
Sales is simply the personal interaction between a buyer and seller which eventually culminate in exchange of goods and services for money. So sales is what brings the money in, but marketing is what brings the people to the door!
Another of school of thought says that sales is the art of accessing the needs of the individual customers with the products of the organization and then using persuasive power to persuade the customer that his or her needs will be met by using the organization's products and services.
In most companies, sales and marketing have been intertwined. There's a "Sales & Marketing Manager" who is in charge of managing the sales and marketing systems of the company.
For some businesses, they know don't know they're left from their right! They don't know when to market and when to sell. They just focus on making money. If this is you, the cycle must change because you may be ruining your business.
Sales without marketing will lead to disaster and marketing without sales will also lead to disaster. A healthy understanding of both and the application of this understanding will boost the revenue and profitability of a company.
So Let's Look At The Similarities Between Sales and Marketing.
Sales and marketing focus on getting more customers.
Why do you post on Facebook? To promote your offer, build connections and get more customers. Right? And why did you employ a sales executive to help with the sales interactions of the business? Sure you want the sales people to attend to the inquiries of your Facebook advertising and get close deals for your business. So in your marketing and sales, the focus is on getting more customers.
Sales and marketing focus on increasing revenue.
In short companies invest in advertising and promotions in order to get more buying customers and at the end the day increase revenue. Salespeople are employed to help close sales in order to increase revenue. So they all focus on increasing revenue.
Sales and marketing focus on boosting the growth of a business.
Sales and marketing alone may not grow a business because there are other vital systems that come to play before a business can grow. But sales and marketing focus on boosting the growth of a business. How? By getting more customers, generating more revenue and increasing the profitability of the business.
So if you look at these similarities between sales and marketing, you can get confused doing marketing, thinking you're doing sales. At the same time, you can get confused doing sales, thinking you're doing marketing. There's a clear cut difference between these two.
So What Exactly Is The Difference Between Sales And Marketing?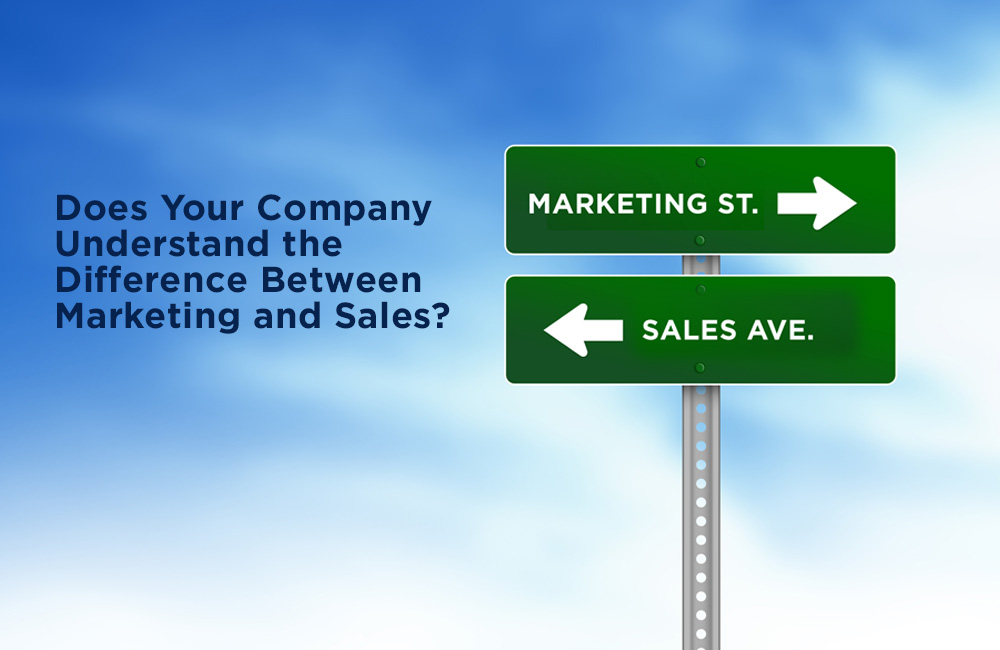 Marketing ensures products are designed to meet the target customer while sales convince the target customer to buy the products.
Don Sexton said, "A sales-oriented organization 'sells what they make' while a marketing-oriented organization 'makes what will sell'. The difference between the two is design." The reason why many products fail in the marketplace is due to poor marketing.
Remember marketing is not just promotion. It deals with understanding your target customers—who they are, their needs and wants and then using that information to guide you to design a product that will best suit their needs so that you don't have to scream before they want to buy.
If marketing is done well, sales will come easily. If marketing is not done well, it will take very much convincing effort to sell a product. So what are you selling? Is it tailored to the needs of the target customers? Does it specifically meet the demands of the target customer?
Marketing prepares the territory to capture while sales take the territory
This is a very important difference between sales and marketing.
Where you want your salespeople to dominate and capture, let your marketing focus on that place. Remember, even the Messiah in the Bible sent His disciples two by two to preach at the places where he Himself plans on doing a big crusade.
So when the crusade eventually came it was massive.
Why? Marketing prepared the territory and sales took the territory. Marketing prepares the minds of people while sales capture their minds. Marketing goes to warm them up and sales comes to make them hot. Marketing creates prospects, sales create customers out of those prospects.
Laura Lake noted, "It's the message that prepares the prospect for the sale. It could consist of advertising, public relations, social media, relationship marketing, brand marketing, viral marketing, and direct mail." So if you want to dominate a particular territory, let your marketing go ahead and then get the salespeople to follow on to the same territory and capture the sales. Let your marketing dominate where you want to capture.
Marketing generates leads while sales convert the leads into clients.
Simply put, the essence of marketing is to generate leads and the essence of sales is to convert leads. Together, both sales and marketing get more customers, generate more revenue and increase the profitability of a business.
Many business people don't understand the sales cycle. They focus on getting customers, but they don't know that there is a process and journey that a target customer goes through before becoming a customer. That journey is what is called the "Sales Cycle" of the "Buyers Journey."
All your digital and traditional advertisements must be focused on generating leads/prospects. Leads/prospects are people who have responded to your marketing activities. They are the people who have been warmed up by your marketing. The people who have given you a call contacted you or given you their contact details—looking for more information about your offers!
Your sales system run by your sales executives must then deal individually with these leads/prospects and convert them into customers. This takes a process—the sales process. Your salespeople must ask questions, answer questions, build rapport, close the sale, sign the contract and get the cheque in.
Marketing promotes through a system while sales promote through individuals
This is very important. Promotion can be done by a salesperson while promotion can also be done via the system. For example, I can launch a promoting of a product on Facebook, Google, LinkedIn or Twitter for 30 days without physically doing any work.
That's a system doing the work for me!
I'm leveraging the digital channels to market and promote my brand. While at the same time, I can undergo a 30 days sales conservation with 30 customers, doing one per day. That's energy and effort. So while marketing leverages technology to promote to many people, sales simply deal with individuals and small groups.
Sales is simply a transaction between two parties. Marketing is the promotion and distribution of sales information to a massive amount of people. So while sales uses one-one-one, calling and networking to promote and convert leads, marketing, on the other hand, uses blogging, social media, advertising, and others to communicate to many people in order to generate leads/prospects.
Marketing leads to brand establishment while sales lead to business establishment
You can build a business without building a brand and you can also build a brand with no vibrant business ongoing. Marketing leads to brand establishment while sales leads to business establishment. A healthy balance between the two is important for success in business.
Business is simply a transaction between two parties. This transaction can take place anywhere –online and offline. Once there's a transaction, it means business has taken place. That transaction is directly produced when one party sells something to the other.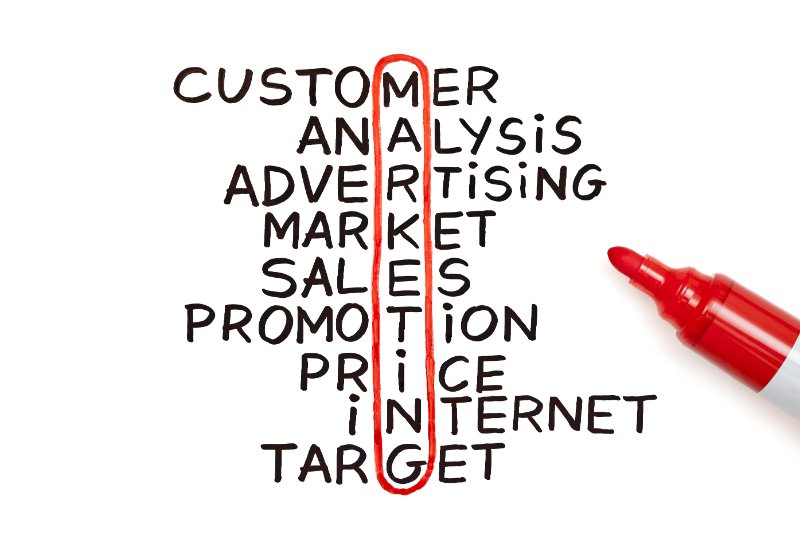 But building a brand is a different thing altogether. A brand is a fame. A brand is an influence. A brand is a reputation. It is the fame that goes with the reputation of a company which intends influences people to want to do business with the company. This is produced by strong, effective and convincing marketing.
Sure you now get the difference between sales and marketing.
If you join sales and marketing together, you can build a vibrant business that will evolve into popular brands like Nike, Apple, Coca Cola, Samsung, etc. In order to do this, you must develop a marketing strategy for your business, put up a sales strategy, recruit effective sales representatives, manage the sales systems well to support your marketing and then for the gold!
Outsource Your SEO Copywriting
Whether you are a blogger, web designer, SEO agency, I can help you with all your SEO copywriting. You'd be really shocked about the quality of work that you would get.  Over the years, I have refined the content writing process and developed a system of getting the job done right.
You can trust your content is in the right hands and the job is going to be done well. Outsource all your content writing services to me. Please, let me help you to get the job done right. The following are some of the areas that I can help with your content writing services.
Bulk SEO Articles
Product Description Writing
Company Profile Writing
Web Content Writing
"About Page" Writing
Press Release Writing
Blog Writing
Sales Page Writing
Content Re-writing
Landing Page Writing
Article Submission Services
Get in Touch Now
I look forward to hearing from you soon.
Please get in touch today with all your web and SEO copywriting needs. No matter the size of the project, I have the expertise to deliver.
Thanks a million.
Cheers! And Keep Moving Forward!
Email: [email protected]
WhatsApp: +233 548334499
Facebook: https://www.facebook.com/sabutey.francis
Website: https://www.expandgh.com
You can also get in touch by filling form below.