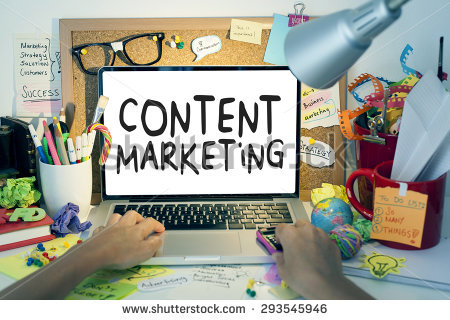 "The most important part of your business is not the product, it is marketing. This is true because your business is all about people," said Kinsley Aigbona, CEO of Learning Edge Limited and author of the "Z of Marketing."
I personally believe that marketing and sales is the foundation of every business. Cash flowing into a business is directly proportional to the results of the marketing and sales efforts! To build your business, you must find strategic ways to market your brand and products!
One of the most effective ways to market your business is through content marketing!
What is content marketing?
"Content Marketing is defined by Wikipedia as the type of marketing that involves the creation and sharing of online materials (such as videos, blog and social media posts) that does not explicitly promote a brand but is intended to stimulate interest in a product or service." (Wikimedia)

"Content Marketing is a strategic marketing approach focused on the creation and distribution of valuable, relevant and consistent content to attract and retain a clearly defined audience and ultimately drive a profitable customer action." (Content Marketing Institute).
Thus, content marketing is simply creating and sharing valuable contents on a free and a regular basis to add value, build rapport and attract customers. The type of content you create and share depends on the type of business you are into or the kind of item you sell.
In content marketing, you teach and educate people for free so that they will know, like and trust and be willing to do business with you. Content marketing uses blog posts such as articles, reports, white papers, videos and case studies as vehicles to build awareness, attract attention and convert leads!
Are you planning on engaging in digital marketing for your business? The first thing you must set up is your content management system (blog). With a simple blog updated consistent with fresh contents and promoted adequately, you can run a content marketing program for your business!
Where is your business now? Are you planning on using content marketing to build your brand? Contact us ([email protected] or +233548334499) to help in developing a content marketing strategy for you and also help you in executing it so as to achieve your marketing goals!