Ghana has been recognized as one of the five major markets in Africa. The development of the Ghanaian economic market has been influenced by several factors. Increase in smartphone and internet penetration in Ghana is one of the factors seriously influencing the growth of the socio-economic market.
According to current estimates by the United Nations Population Division by Worldometers, the population of Ghana as of Wednesday, June 28, 2017 was 28, 656,723 with a growth rate of 2.22%. The population of Ghana equivalent to the word's population was 0.38%. 54.2% (15,533,945) of the population is said to be urban dwellers.
In recent times, the social-economic trend of the country has taken on a serious hike as a result of affinity for digital inventions. This has skyrocketed and streamlined social and business interactions in the country which has in turn contributed immensely toward national development.
The Mobile Africa 2015 Study conducted by Geo Poll in collaboration with World Wide Worx revealed some interesting things regarding smartphone and internet penetration in Ghana.
The study was conducted for 3,500 individuals from the five major markets in Africa—South Africa, Nigeria, Kenya, Ghana and Uganda. The study was conducted to assess the rate of smartphone and internet usage in Africa.
The following reveals the results of the study regarding the rate of internet assessment via mobile phones in the five major markets in Africa:
Ghana—51%

Nigeria—47%

South Africa—40%

Kenya—34%

Uganda—29%
The study also revealed how the individuals in the five popular countries in Africa use their mobile phones. The results of the study among the five countries indicated smartphone usage as follows:
Phone Calls—71%

Facebook—48%

SMS/text Messaging—45%

Listening to Radio—41%

Instant Messaging—38%

Taking Photos—37%

Playing Games—32%

Mobile App Downloads & Running—26%

Twitter—13%
The most common smart phones used by the five major countries were Nokia and Smartphone, having 34% and 17% usage respectfully. Other brands of smartphones used by the five major countries were Apple and Blackberry, 2% and 6% usage respectfully.
The digital world comprising of the internet, websites, blogs, social media networks and mobile apps have actually transformed the way we obtain information and socialize with each other. According to World Internet Usage Statistics, the current internet usage of Ghana as of 2017 was 7, 958,675 (27.8%). The estimated number of Ghanaians on Facebook was 3.5 million!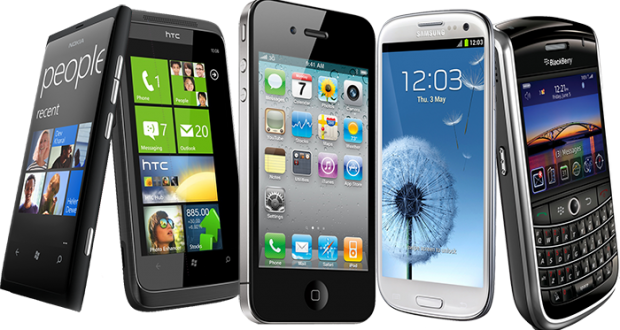 The Jumia Mobile Ghana Report also indicated that the rate of mobile internet subscription in the country was 14% in 2016. They predicted the growth of smartphone internet subscription to soar to 55% in 2020.
In view of this technological advancement affecting the socio-economic state of Ghana, the buying behaviors of Ghanaians in mobile phones has also changed. In this era, the Ghanaian consumer seeks for the preference of internet browsing, social media integration and mobile app applications as a defining feature in purchasing mobile phones.
When you tally Jumia Mobile and the Mobile Africa Report with the information provided by the World Internet Statistics on internet usage in Ghana, you will begin to understand the transforming power of internet, social media and mobile apps in development of the socio-economic life of Ghana and the entire Africa continent!
What does this means to small businesses, companies and organizations in Ghana?
Celebrities, small businesses, companies, organizations and institutions must develop a strategic marketing approach in their business marketing activities to take advantage of the smartphone and internet penetration in Ghana.
Small businesses and companies must adopt a strategic digital marketing approach to optimize their online presence on search engines, increase social media engagement, optimize their websites and business blogs for smart phone usage and adopt a digital lead generations approach.
In conclusion, by being consistent and delivering valuable contents to the target markets of the business using social media, business blogs, mobile apps and optimizing them for visibility and lead generations, businesses and companies can tap into the growing smartphone and internet penetration in Ghana to expand their brands and promote their businesses.
Anyway, do you want to start a blog for your business or you need rich contents on your blog regularly to engage your audience and build your business. If you need assistance to develop a marketing plan, develop a strategic business plan, develop a professional website for your business and manage your social media accounts, please don't forget to get in touch with us.
We create high value, converting and compelling marketing copies for all your digital marketing campaigns. You can also check our catalogue of content writing services below.
Talk To Us
Email: info@expandgh.com
Tel: +233 2228133
Mobile: +233 548334499
WhatsApp: +233 548334499
Subscribe for business development and digital marketing insights, tips and strategies to grow your business.